Vi Business Plus offers a suite of postpaid plans starting at Rs 299
Vi Business Plus – a suite of postpaid plans that give your employees the flexibility and freedom to function from anywhere, enabling you to strike the right balance between business priorities and employee well-being.
Estimated reading time: 1 minute, 47 seconds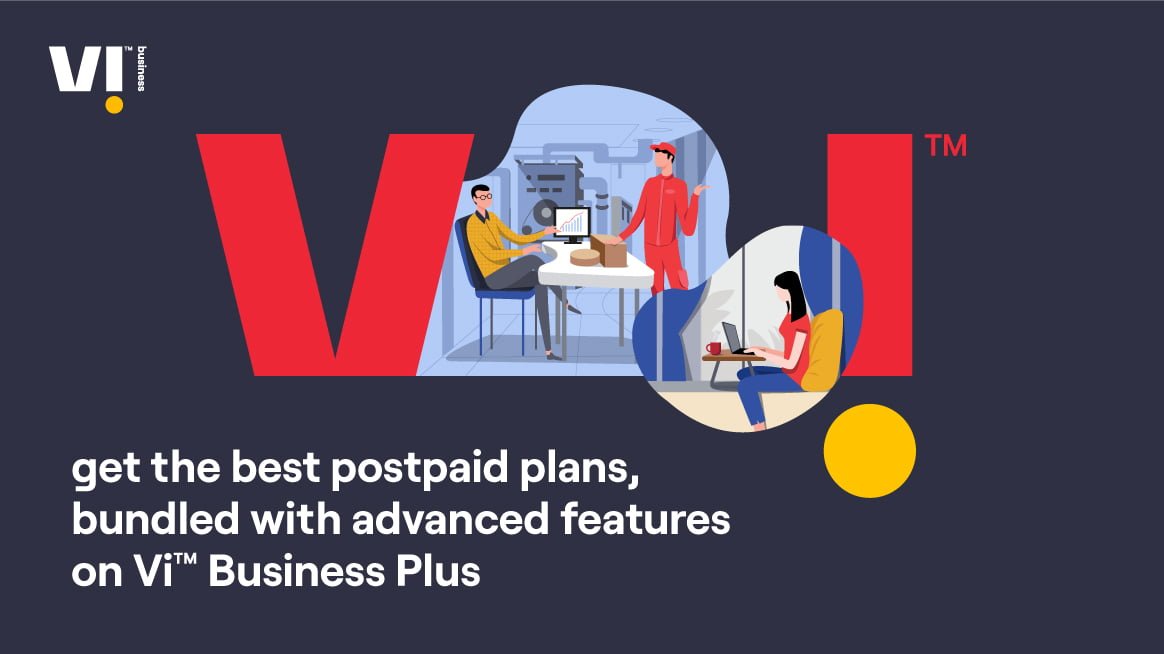 Vodafone Idea Limited (VIL) last week introduced Vi Business Plus wherein the teleco is offering a suite of postpaid plans that offer great value staring at Rs 299. Vi states that the postpaid plans have been crafted to help teams connect, communicate, and collaborate efficiently so that business goes on as usual from anywhere.
Vi Business Plus offers more than just postpaid with benefits such as Data Pooling, Location Tracking, Mobile Security and Entertainment. Data Pooling allows businesses to save on data wastage by managing their employees surplus data through a data pool. Location Tracking allows businesses to get real-time updates on the location of their field staff to ensure their staff safety and stay on top of all their operations. Mobile Security allows businesses to protect their company devices, no matter where their employees access them. Entertainment allows businesses to allow their employees to get a one-year subscription to Disney+ Hotstar to access it's premium content.
Vi Business Plus also offers REDX with access to priority service, complimentary domestic and international lounge access, special international calling rates and much more. Postpaid Integrate offers sharing of data and cumulated rental discounts with up to 9 discounts in a group. One also gets a host of additional benefits ranging from subscriptions to online entertainment platforms and guaranteed lowest bills.
Businesses also get ultra blazing fast upload and download speeds, flexibility of usage with employees allowed to choose additional services without impacting expenditure, seamless connectivity and ease of manageability on the Vi app.
"As your teams continue to work in this increasingly hybrid working world, there is an ever-increasing need for solutions that strike the right balance between business objectives and employee preferences. Connect, communicate, collaborate and do a whole lot more with our wide range of postpaid plans designed for businesses and professionals. Easily manage your organisation's connections on a network that has already been adopted by businesses across sectors like healthcare, pharmaceuticals, automotive, BFSI and retail. Give your employees the freedom to choose add-on services, entertainment options and much more with our customized, flexible business plans," reads the Vi Business Plus microsite on Vi's website.