This is how you can get 47GB data, 3000 voice mins for 84 days in Rs 410 on Jio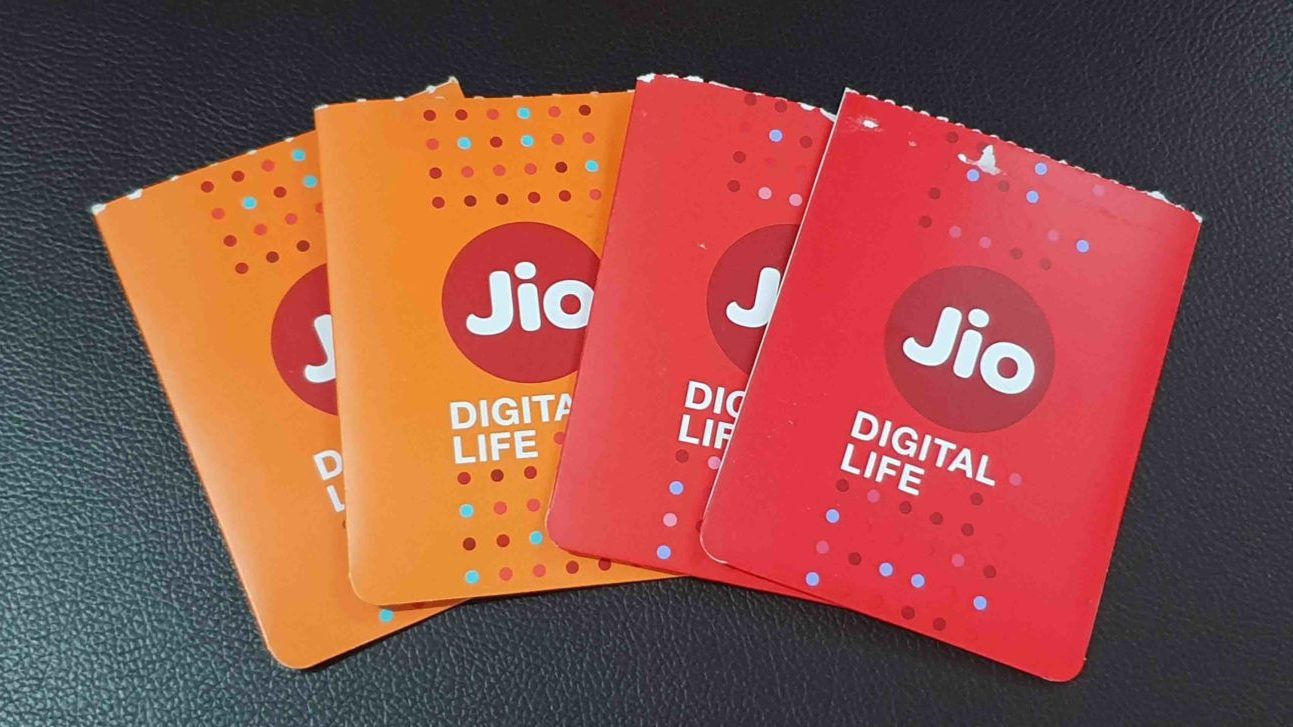 After the tariff hike in December last year, 84 days prepaid plans across telecom service providers have become costlier with the lowest denomination plans with daily FUP data costing around Rs 600. Those who need a cheaper alternative need to settle for the Rs 329 or Rs 379 plan depending upon the telecom company. However, there is a way Jio users can get 47 GB 4G data, 3000 voice mins with 84 days validity at just Rs 410. This is a cheaper alternative for those who want more data at a lower price.
While the Rs 329 prepaid plan only offers 6GB of data, 3000 minutes of voice calling with a validity of 84 days, there is a way one can get 47GB of 4G data at Rs 410.
To avail it, Jio customers first need to load an account balance of Rs 329. This can be done by buying Jio Top Up vouchers that offer talk time and complementary data. Rs 100 Topup offers Rs 81.75 Talktime and 10 GB data. Jio users need to first buy four Rs 100 Topup.
This will cost you Rs 400 and will get you an account balance of Rs 327. You will also get complimentary data vouchers of 40 GB which can be activated at any time. After this, the next step is to buy another Topup, this time a Rs 10 top up voucher which will get you a talk time of Rs 7.47.
The final step is to recharge your account through the MyJio app with Rs 329 prepaid plan (Find this under the 'Others' tab in the recharge section) using the account balance. You will have an active Rs 329 prepaid plan with 41 GB complementary data available at your service which can be activated through the 'My Vouchers' section.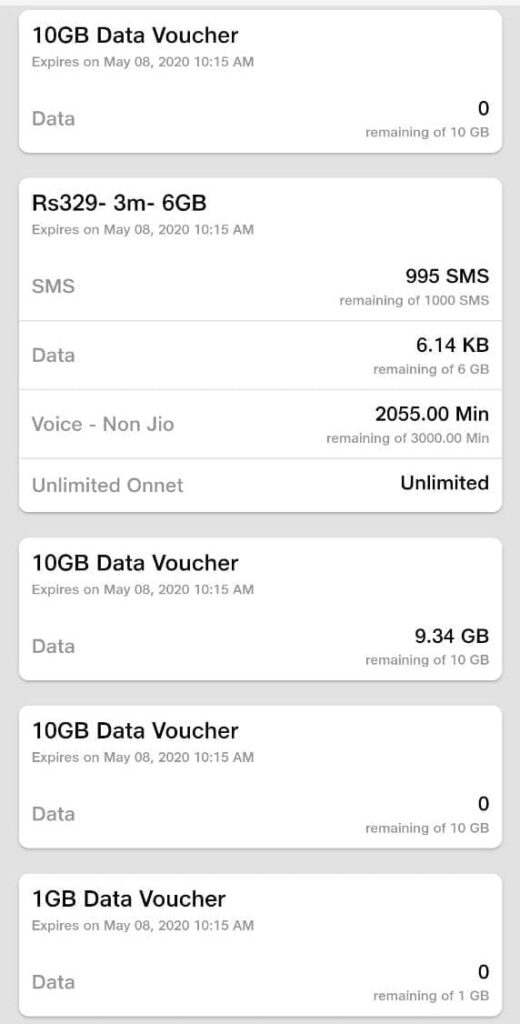 The validity of the complementary data vouchers is synced with the active plan. If not redeemed within 90 days of credit, the vouchers will expire on their own.
At an extra cost of Rs 80, Jio customers can in this way get an additional 41 GB data. Using a 4G data voucher on Rs 329 prepaid plan is not that beneficial since the costliest Rs 101 voucher only offers 12 GB data whereas by this method you can get 41 GB at just Rs 80.
This method is preferable for those who want a cheaper 84 day alternative to the Rs 555 prepaid plan since they don't need 1.5 GB/day but still need more than 6 GB/84 days that the Rs.329 plan offers by itself. This way you can save Rs.226 every 3 months.