The White Lotus Season 2 Review: The dramedy series is back with a compelling narrative
This season substantially tones down the societal commentary compared to its predecessor. However, it revolves around gender, and sexism among others.
Estimated reading time: 3 minutes, 9 seconds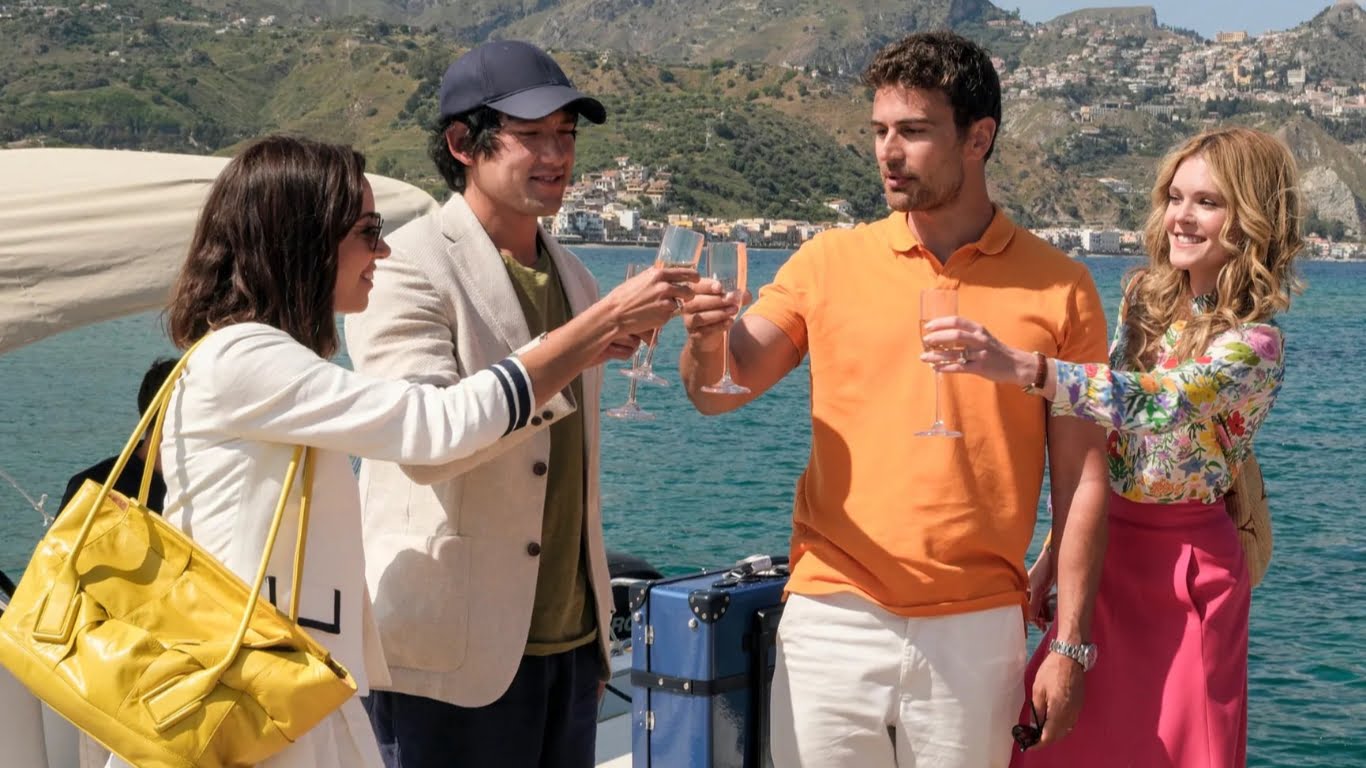 The Emmy-winning series returns for another season, this time set in Sicily, Italy. Much like its predecessor, this season also is entirely written and directed by Mark White and is developed and revolves around the fictional The White Lotus resort and its wealthy guests. The season has some sense of continuity to its predecessor as Jennifer Coolidge's Tanya McQuoid returns.
Imitating its predecessor, this season also begins with a dead body being found by a resort guest on her swim in the ocean. Only this time, it's not a single one but a few according to a resort employee to his boss and all our resort guests. The show jumps back a week to introduce its main groups of characters. The first group consists of a wealthy finance guy Cam and his wife Daphne, accompanied by his college roommate, Ethan who has made a fortune recently by selling his company and his prickly wife Harper. The second group are family's three generations of males with different perceptions towards women. And finally the returning Tanya McQuoid and her assistant Portia. Some Sicilian locals and resort employees accompany these characters.
This season explores genders and chauvinism through the lens of various characters. Firstly, F Murray Abraham's Bert believes in male patriarchy in relationships. His son Dominic, whose wife and daughter don't join the group in their explorations of their roots because of his sexual addiction and cheating. Finally, Dominic's son Albie is a decent guy who respects women. All their conversations and interactions with the local Hookers provide a perspective of their generation's mindset towards society.
Much like Bert who believes in male patriarchy, there is Harper, who doesn't hate to be a woman. Her interactions with Cam and Daphne provide a perspective towards the couple's relationship. Her quick judgemental takes on the couple are also well captured. After encountering some evidence proving her husband's cheating (although he explains what happened), Harper becomes bitter. Aubrey Plaza as Harper does a great job of showing all these different emotions and bitterness in the group. In turn, the show did a great job peeling the layers of Cameron and Daphne's relationship.
Finally, the returning Tanya McQuoid, now married to Greg whom we met during the last season, becomes even more emotionally dependent on her assistant Portia. Her constant emotional turmoil and her attitude towards her assistant provide some decent laughs. Her comfort level with the gay community and the bond she forms with them is truly encouraging. Coming to her assistant, through her the writers are found saying that straight girls don't know what they want and/or play coy in getting what they need.
The Sicilian characters are mostly used for laughs throughout the five episodes I have watched. One of the girls, Lucia convinces her friend Mia to be a Hooker to earn money. Lucia often thinks about her guilt for her doing and her punishment. Mia who has newly gone this path navigates her journey in a manner to materialize her goal to be a singer using her body as an investment which is saying a lot.
Coming to the writing, Mark White has toned down the satire a lot in this instalment. However, the narration is quite good which will keep you entertained. My only problem is with how some storylines took out so long to have emerged. The cinematography capturing the beautiful locations of Sicily is really good. It reminds me of some travel documentary-style picturization without really compromising on what's going on.
I can't wait to watch the remaining two episodes as I cannot figure out who the guests are that are dead. There are quite some revelations that are established during the fifth episode. The White Lotus Season 2 will premiere on Disney+ Hotstar on October 31 in India.