Telegram introduces voice chats 2.0 to take on Clubhouse, Twitter Spaces
Posted in: Mobile Apps News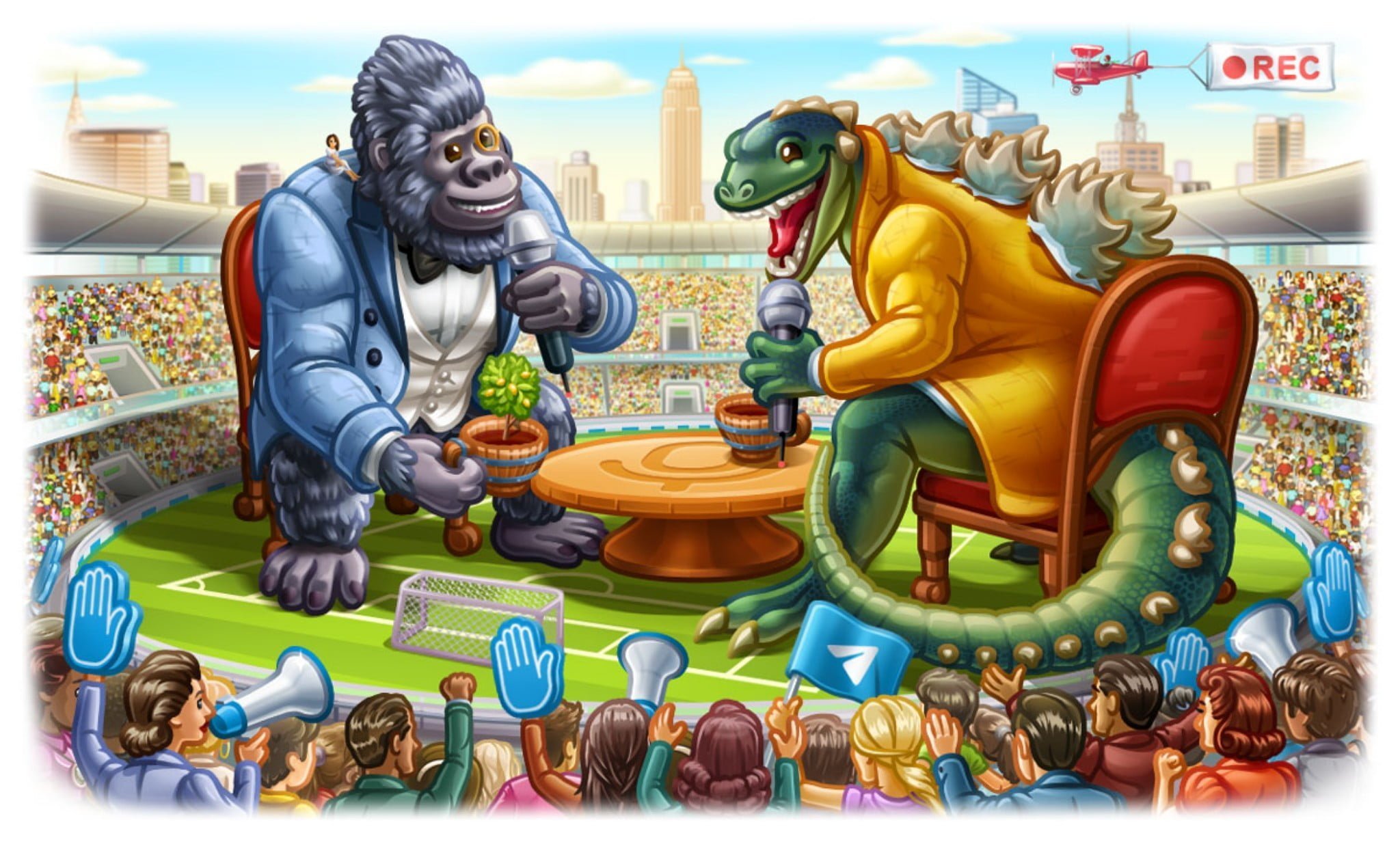 Messaging app Telegram has recently released an update for its app to bring a bunch of new features along with Voice Chats 2.0 that lets users conduct live voice chat sessions with unlimited participants.
Voice Chats was first launched back in December last year and after this update, it will get new features like unlimited live participants, recording of the voice call to share with participants in the group/ channel who may have missed the live session. Participants would be able to see whether a chat is being recorded or not with the help of a red light right next to the title of the voice chat.
Participants in voice chat will remain muted unless allowed by admins, if they want to speak they can 'raise hands' to show the admins that they are interested in speaking. To help admins know about the person raising hands before unmuting your bio text will now be visible in the list of participants.
To make managing big chat rooms easier, the app will now allow to create separate invite links for listeners and speakers so that admins don't need to manually unmute speakers when they join. Users will also be able to join with their personal account or appear as one of their channels, this overall helps to maintain privacy of the personal accounts.
Telegram founder and CEO Pavel Durov wrote on his channel, "With today's update, we're giving every Telegram user the power to run their own radio station (later this Spring: TV station) without adding any complexity to our apps. I'm proud we were able to roll out this new version of Telegram just 3 weeks after our previous major update."
Telegram has also added a feature to cancel forwarding a message or replace the recipient before it gets sent. Apart from this, Android users can now customize actions on swiping left in the chat list.