Spotify launches Premium Mini plans for mobile users in India
Estimated reading time: 0 minutes, 59 seconds
Highlights
Premium Mini plans cost Rs. 7 for one day and Rs. 25 for one week

The plans work only on mobile or tablet devices and come with few limitations

Premium Mini plan offers up to 160 kbps audio streaming bit rate
Music streaming service Spotify has launched a new daily and weekly premium subscription plan, called Premium Mini, for users in India. The plans cost Rs. 7 for one day and Rs. 25 for one week. Earlier, the plans were available for Rs. 13 for a day and Rs. 39 a week. Premium Mini plans work only on mobile or tablet devices and come with few limitations.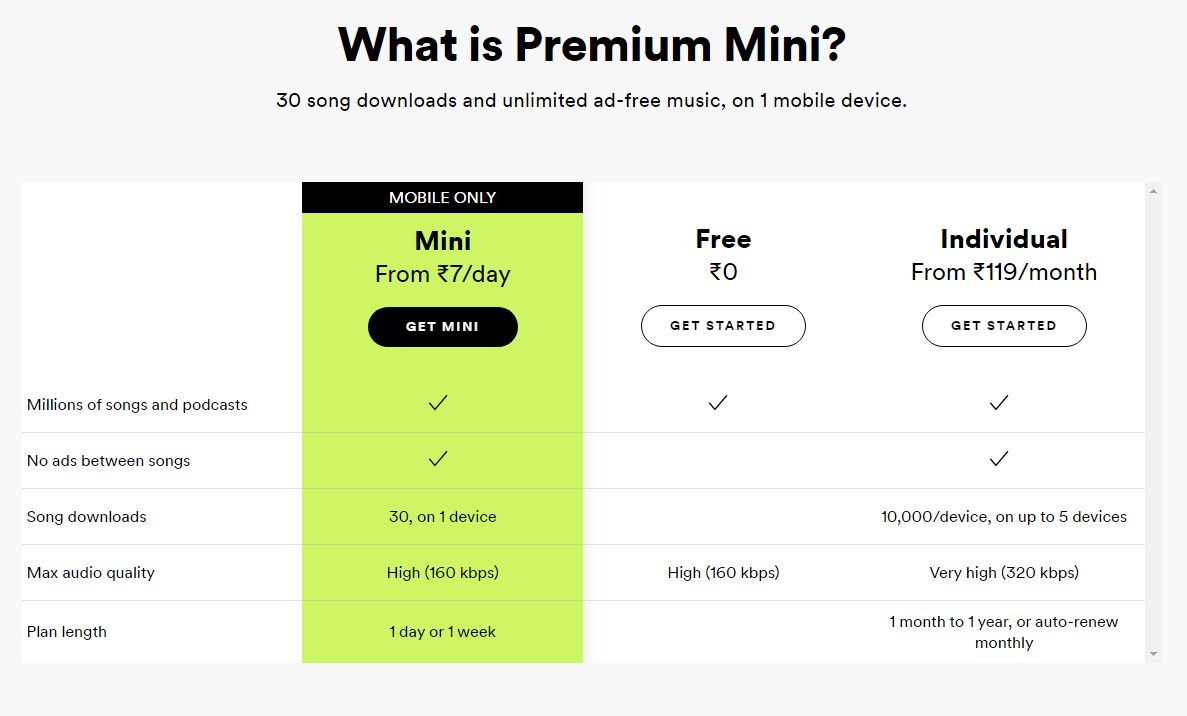 Premium Mini plans offer ad-free music and offline playback. However, users on the Premium Mini plan can download a maximum of 30 songs on only one device for offline playback. In contrast, the other plans allow users to download up to 10,000 songs per device on up to five devices. The audio streaming bit rate on the Premium Mini plan offers is up to 160 kbps, which is the same as the free plan.
Spotify users can add Premium to their account anytime, and if they are already on Premium, the new days will start when their existing days end. Users can extend their Premium Mini plan for up to three months. The downloaded songs will be removed when the user moves to the free tier, and they will have to redownload the songs after subscribing to a premium plan.