Sony Liv to stop offering live TV channels from August 30
Sony Liv subscribers will no longer be able to access live TV channels on the platform starting August 30, 2023.
Estimated reading time: 1 minute, 30 seconds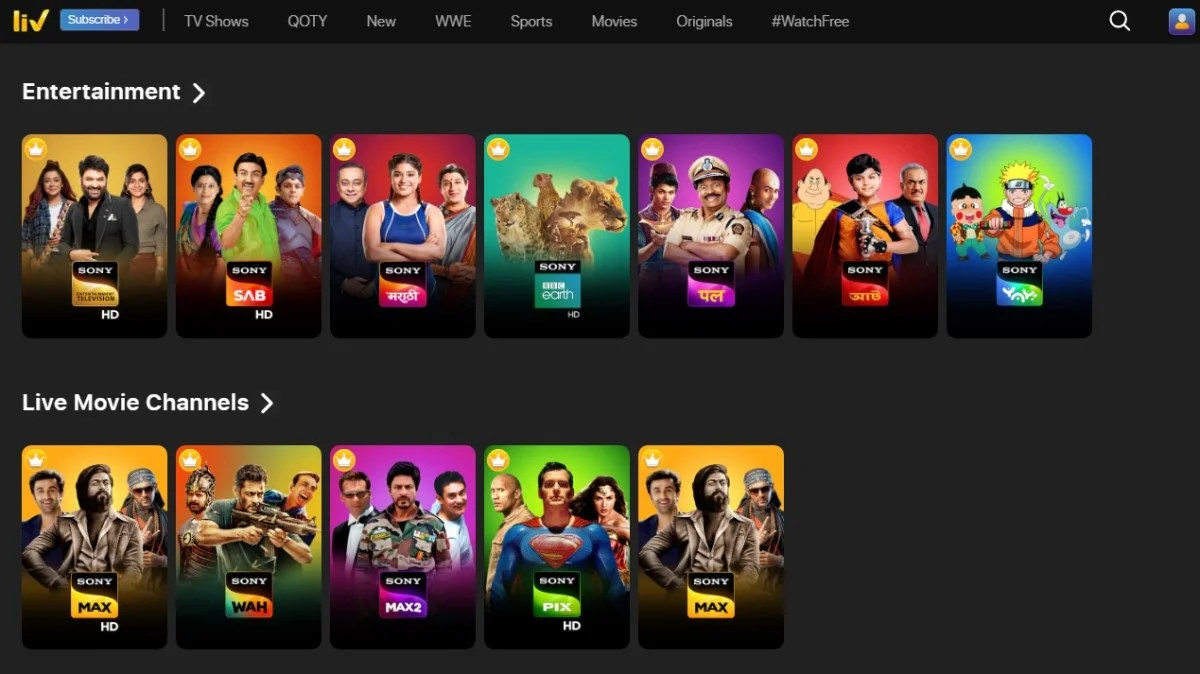 One of India's leading OTT platforms, Sony Liv, is discontinuing live TV channels on its app and website. Starting from August 30, 2023, Sony Liv subscribers will no longer be able to watch live TV channels, such as Sony Set, Sony Sab, and BBC Earth, on the platform.
Many of our community members have started to receive the message from the company that states, "Heads Up! Our Live TV Channels will be discontinued from Sony LIV from August 30th 2023. To reflect these changes, we have updated our Terms of Use. You can read the full Terms of Use, which will come into effect from August 30, 2023. -Sony LIV"
Currently, Sony Liv is offering 22 live TV channels, including Sony Set HD, Sony SAB HD, Sony Marathi, Sony BBC Earth HD, Sony Pal, Sony Aath, Sony Yay, Sony Max HD, Sony Wah, Sony Max2, Sony Pix HD, Sony Max, Sony Sports 1 HD, Sony Sports 2 HD, Sony Sports 3 HD, Sony Sports 4 HD, Sony Sports 5 HD, Sony Sports 1, Sony Sports 2, Sony Sports 3, Sony Sports 4, and Sony Sports 5.
For the unaware, Sony Liv offers Mobile and Premium plans for its users. The Mobile plan is priced at Rs. 599 for a year and allows users to view content on a single device at HD quality. On the other hand, the Premium plan comes in three variants- Rs. 299 for a month, Rs. 699 for six months, and Rs. 999 for a year. The semi-annual and the annual Premium plans allow users to watch content on two devices simultaneously with full-HD video quality, and the monthly Premium plan lets users watch on a single device at a time.
This change will affect users who depend on the platform for watching live TV channels of Sony. However, Sony Liv will continue to offer live sports, new episodes of Sony TV shows, and international content.