Microsoft launches Windows File Recovery tool that lets users recover deleted files
Posted in: News Software Technology
Estimated reading time: 1 minute, 9 seconds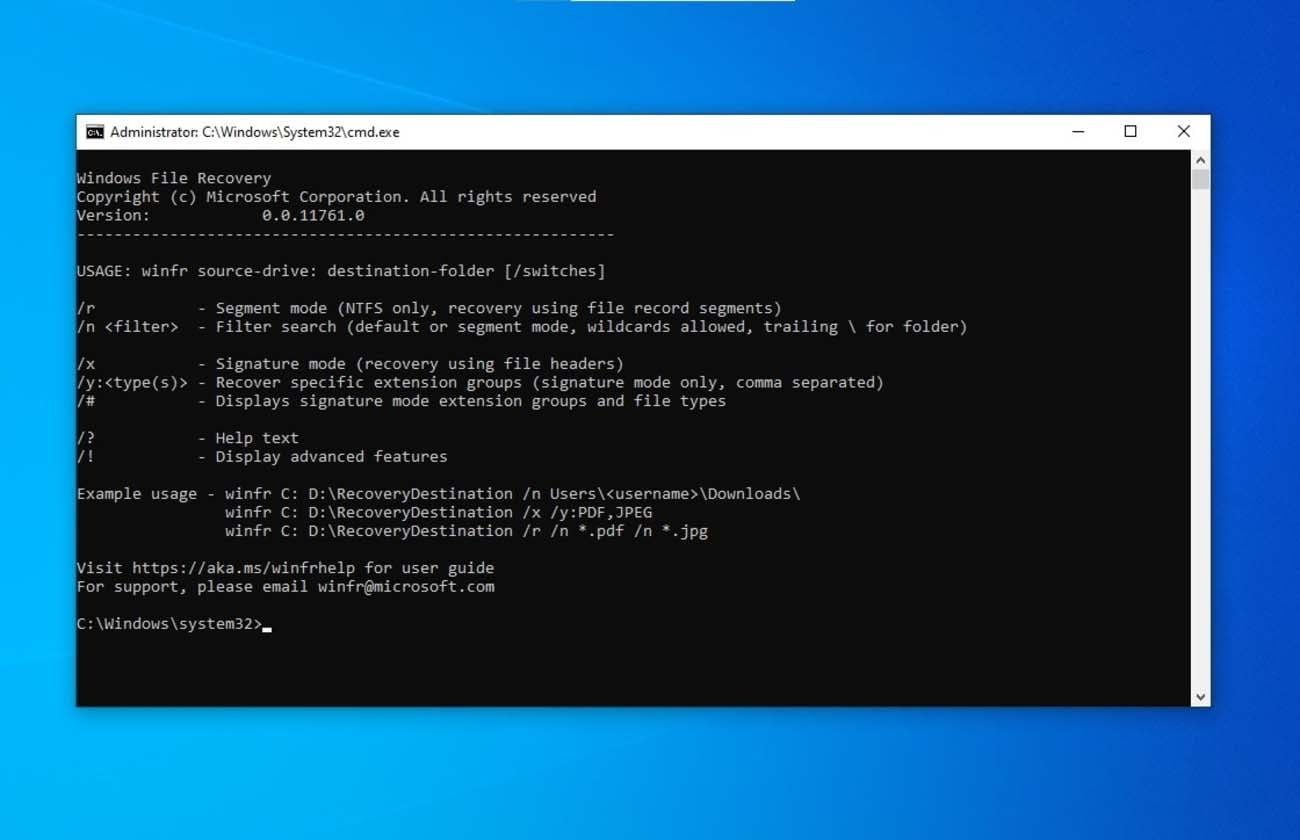 Highlights
The app allows users to recover deleted local files from internal drives, USB drives, and memory cards. 

The tool is available to download from Microsoft Store and supports Windows 10 version 2004 or later

Windows File Recovery tool supports NTFS, FAT, exFAT, and ReFS file systems
Microsoft has released a new command-line utility app, called Windows File Recovery for Windows 10 version 2004. The app allows users to recover deleted local files from internal drives, external drives, flash drives, and memory cards.
Microsoft has also released support documentation, which notes that the tool uses three different modes of recovering a file.
Default mode: This mode uses the Master File Table (MFT) to locate lost files. Default mode works well when the MFT and file segments, also called File Record Segments (FRS), are present.
Segment mode: This mode does not require the MFT but does require segments. Segments are summaries of file information that NTFS stores in the MFT, such as name, date, size, type, and the cluster/allocation unit index.
Signature mode: This mode only requires that the data is present and searches for specific file types. It doesn't work for small files. To recover a file on an external storage device, such as a USB drive, you can only use Signature mode.
Windows File Recovery tool supports NTFS, FAT, exFAT, and ReFS file systems and can recover JPEG, PDF, PNG, Office files, video files, ZIP files, and more. However, the tool does not support recovering files from cloud storage and network file storage. Windows File Recovery tool is available to download for free from Microsoft Store and supports Windows 10 May 2020 update or later versions.