Manorama Max, a new streaming service from MMTV launched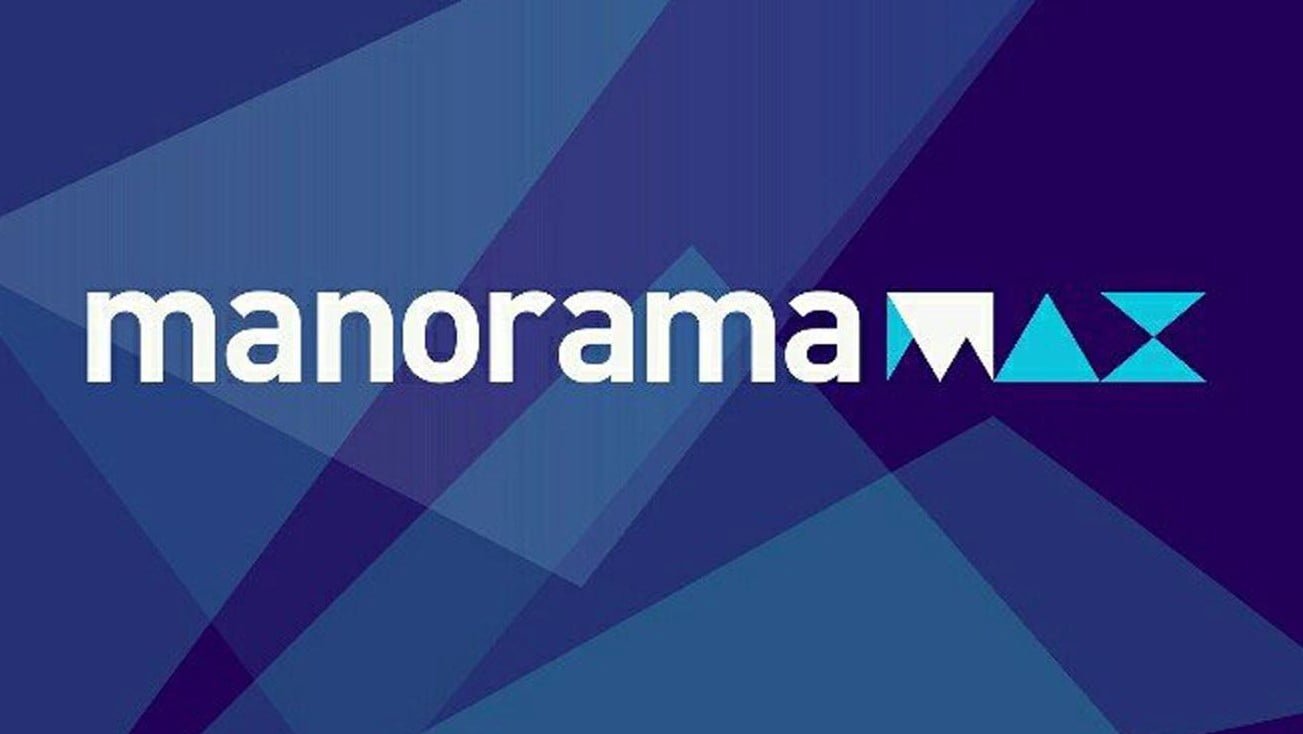 Kochi: Malayala Manorama Television(MMTV) launched its brand new digital streaming app 'Manorama Max'. The application is now available for download on Google Play and App store. This is a new footstep of Malayala Manorama, the media giant who owns MMTV.
Manorama Max comprises both news and non-news contents, which currently contributed by Mazhavil Manorama and Manorama News, the TV channels run by MMTV. Television shows, serials, Movies, and 'Max originals' are the major offerings of the app. The app can be used with or without registration but login is preferred as guest users can access only limited content. Users can take membership via a phone number and password, otherwise through their Email or Facebook. Apart from a free membership, Manorama Max has a premium membership plan for the complete accessibility of its contents and features. The app does have a web version too. Manorama Max can be watched on Smart TV through chrome cast and in future will be available in more platforms.
Premium membership
Manorama Max currently introduced a single annual plan called 'Premium membership' which costs Rs.499 per year. Premium subscribers can gain access to all Max movies, Max Originals and an early preview of Mazhavil Manorama shows at 6 pm.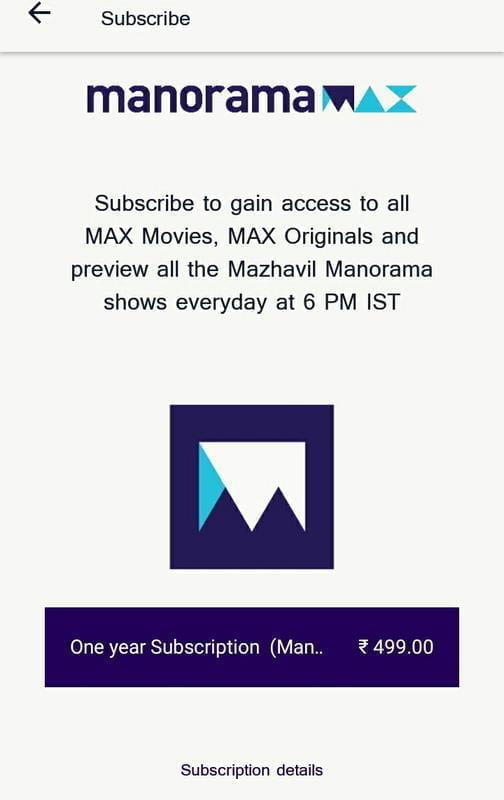 OnlyTech is the first to break the name of the venture on the web. Our team has revealed the complete details before it gets launched. Everybody is eager to know how this venture able to compete against the pioneers in the field like Hotstar, SunNXT, etc. with limited resources. On the other hand, we can see that in television Mazhavil Manorama is giving better competition against Star's Asianet, Sun's Surya TV, etc under the same circumstances. A Netflix prototype is expected from Manorama Max in terms of making original contents and presentation. This will be a milestone in the OTT sector in India that a regional born media company in a single language is forearming to launch a streaming service.