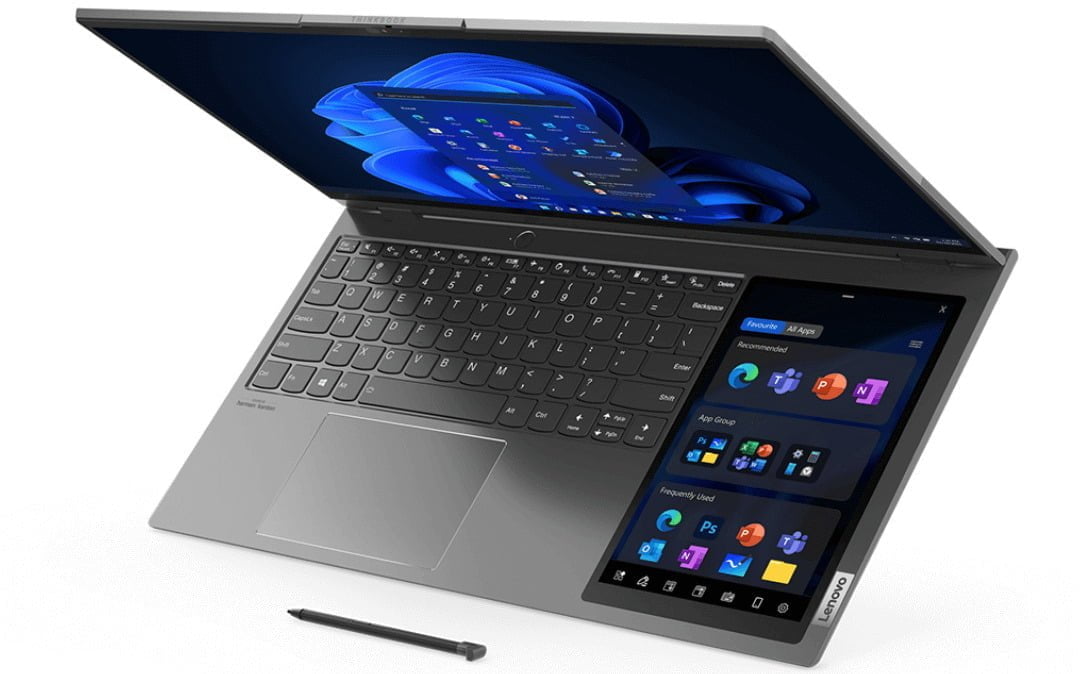 Lenovo may be working on a unique laptop that comes with a built-in tablet. It could be the 17-inch Lenovo ThinkBook Plus, as per renders leaked by Evan Blass on Twitter. The images show the design having a tablet embedded on the right side of the chassis beside the keyboard. It is shown to be running Windows 11.
It is worth noting that no part of the tablet juts out of the chassis, not even slightly, which would make for a sturdy design and that the keyboard is fully-stretched towards the upper left half of the chassis. There is a broad touchpad below the keyboard.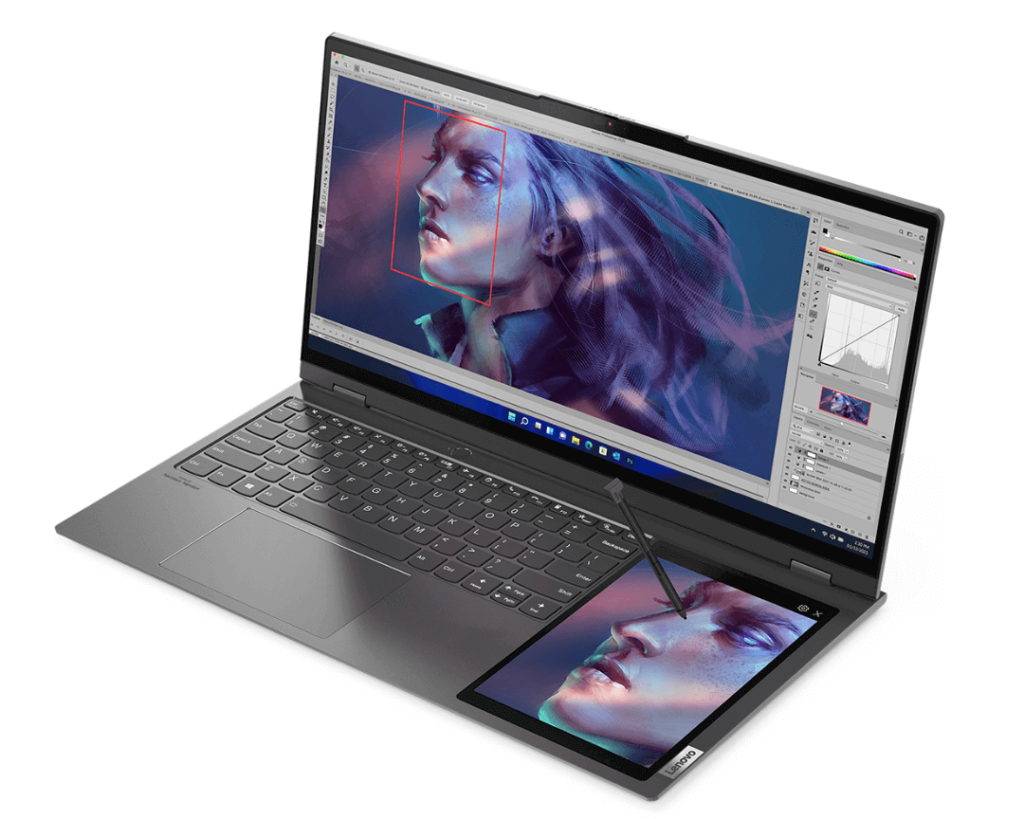 Wondering how the secondary screen of a tablet would help the user? It may be used to access apps more quickly with its shortcuts. As per the images shared, Lenovo will include a stylus with the product which could come in use on the secondary screen too. Since it is a 17-inch notebook, Lenovo might just be able to fit in an 8-10 inch secondary display on the chassis, considering the images shown are only renders and may not be exactly similar to the actual product, if Lenovo is planning on launching one in the markets.
As for connectivity, the laptop is shown to come with two USB-C ports, two USB-A ports, one HDMI port and a 3.5mm headphone jack. The laptop could also feature Harman Kardon speakers. There is no official confirmation from Lenovo about the unique laptop. Rumours suggest that the company might unveil it during CES 2022.