JioGames partners with Clash Royale for 27 Day Gaming Tournament
Estimated reading time: 0 minutes, 53 seconds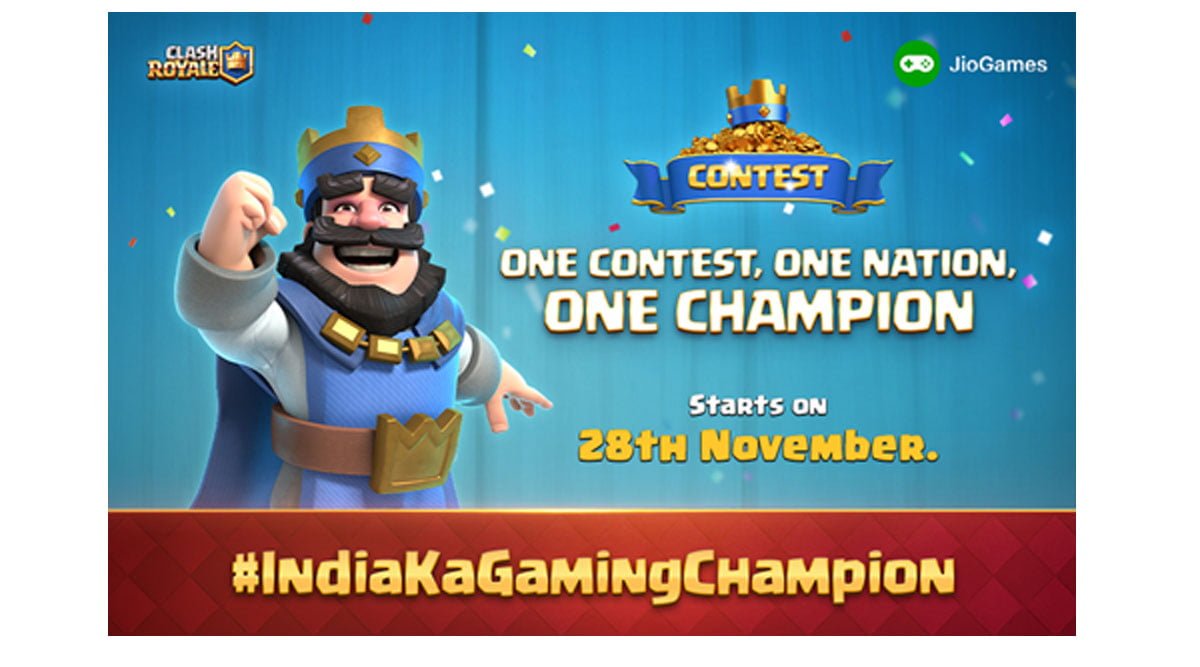 India's leading telecom service provider Reliance Jio has partnered with Clash Royale for a 27-day Clash Royal tournament which will be open to both Reliance Jio and non-Jio users which kicks off tomorrow. The winner of the tournament will be bestwoed the 'India Ka Gaming Champion' title.
JioGames Clash Royale tournament in collaboration with Supercell is about competing, testing one's skills and putting one's strategic mind at work. The 27-day tournament will be held between 28th November to 25th December with registrations opening up yesterday which will be open up till 19th December.
The tournament semi-final and finals will take place between 21st December and 25th December. The tournament will appeal to gamers across different levels of expertise – beginners, amateurs, and pro-gamers.
One has to score maximum wins in '1-versus-1 games' to qualify for the final rounds of the tournament where winners can win big cash prizes along with attractive weekly giveaways. The semi-final and finals will be streamed on Jio. Those interested can register on the website of JioGames with zero registration fees involved.