Jio silently revises Rs.149 plan, reduces validity and bundles off-net minutes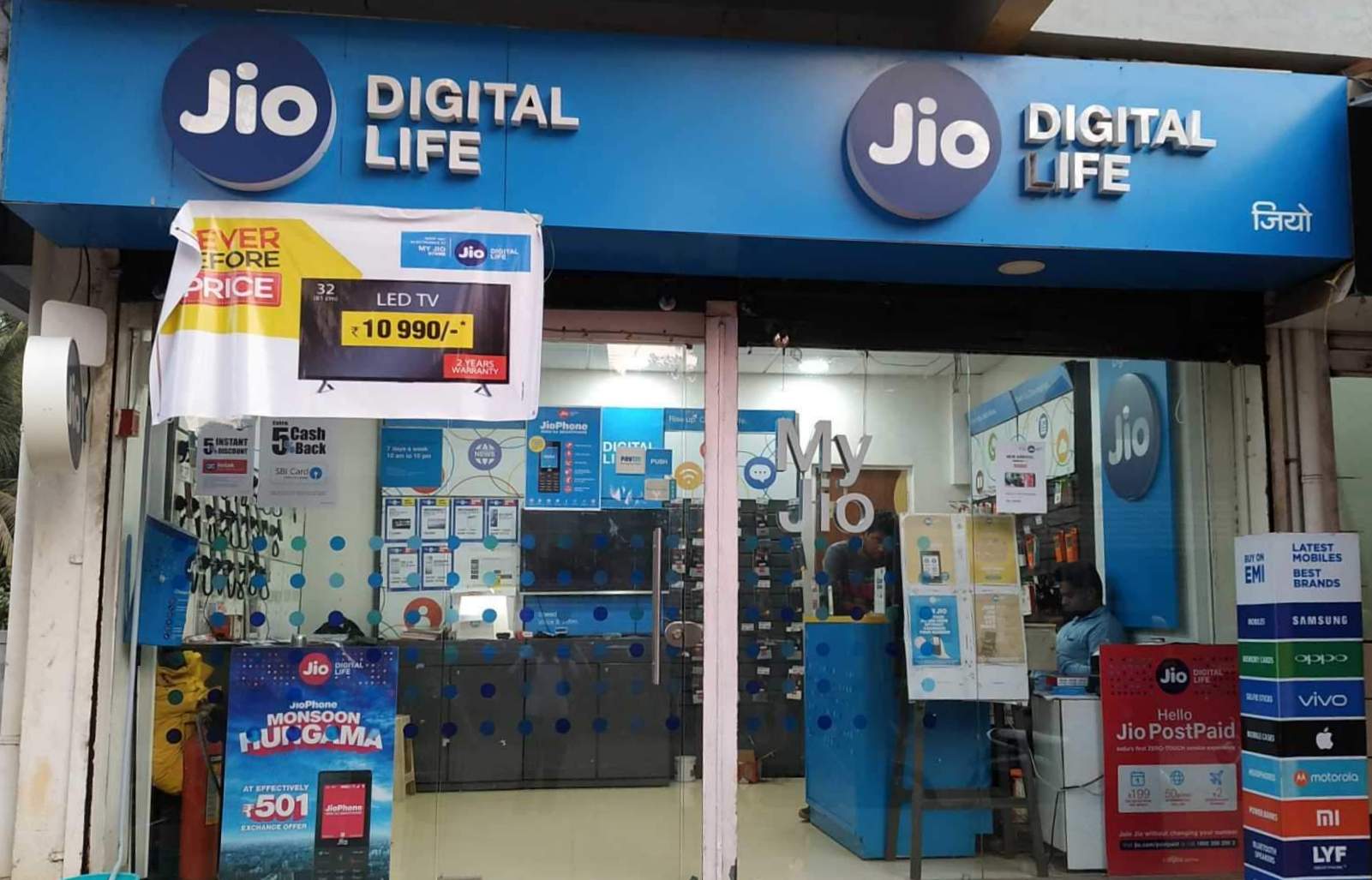 Last month Jio had introduced 4 new plans of denominations 222/333/444/555 offering 2GB of data per day bundled with 1000 minutes (3000 in the case of 555) of Jio to non-Jio off-net calls. the 222 plan has a validity of 28 days, the 333 plan has a validity of 56 days whereas the 444 and 555 plans both have a validity of 84 days. all plans also come with 100 SMS per day and complimentary subscription to Jio apps.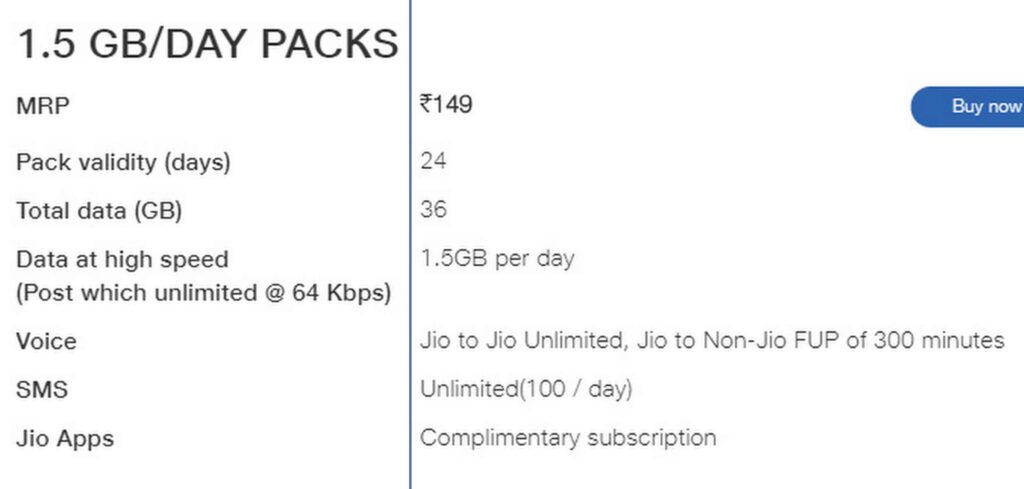 Now Jio has silently revised the Rs.149 plan to include 300 minutes of bundled Jio to Non-Jio off-net calls. Any calls made to non-Jio mobile numbers beyond the bundled 300 minutes will be chargeable at 6p/min. Along with the bundling of off-net minutes, Jio has also reduced the validity of this plan by 4 days and the revised validity of this plan is now 24 days. The plan continues to offer 1.5GB/day data, truly unlimited calling for Jio to Jio and to landline numbers and bundled 100 SMS/day and complimentary subscription to Jio apps.
To recall, Jio was forced to go back on its promise of free voice calls for life, in the backdrop of TRAI reconsidering the scrapping of IUC from January 2020. Jio had based its promise on the grounds of TRAI adhering to the timeline of the scrapping of IUC and for India to move from 'calling party pays' regime to the 'bill and keep' regime like the more advanced nations.
In its submission to TRAI's consultation, Jio has accused the incumbent operators of continuing to use outdated inefficient 2G voice technology to earn in the name of IUC at the subscribers' cost, while the incumbent operators have rubbished Jio's allegation by claiming that a huge chunk of rural subscribers continue to use 2G feature phones and thus shutting down the network is not feasible. Jio continues a net payer of IUC while the incumbents remain a net gainer of IUC.