Jio launches JioPOS Lite for individuals to recharge other accounts and earn commission
Posted in: News Reliance Jio Telecom
Estimated reading time: 1 minute, 23 seconds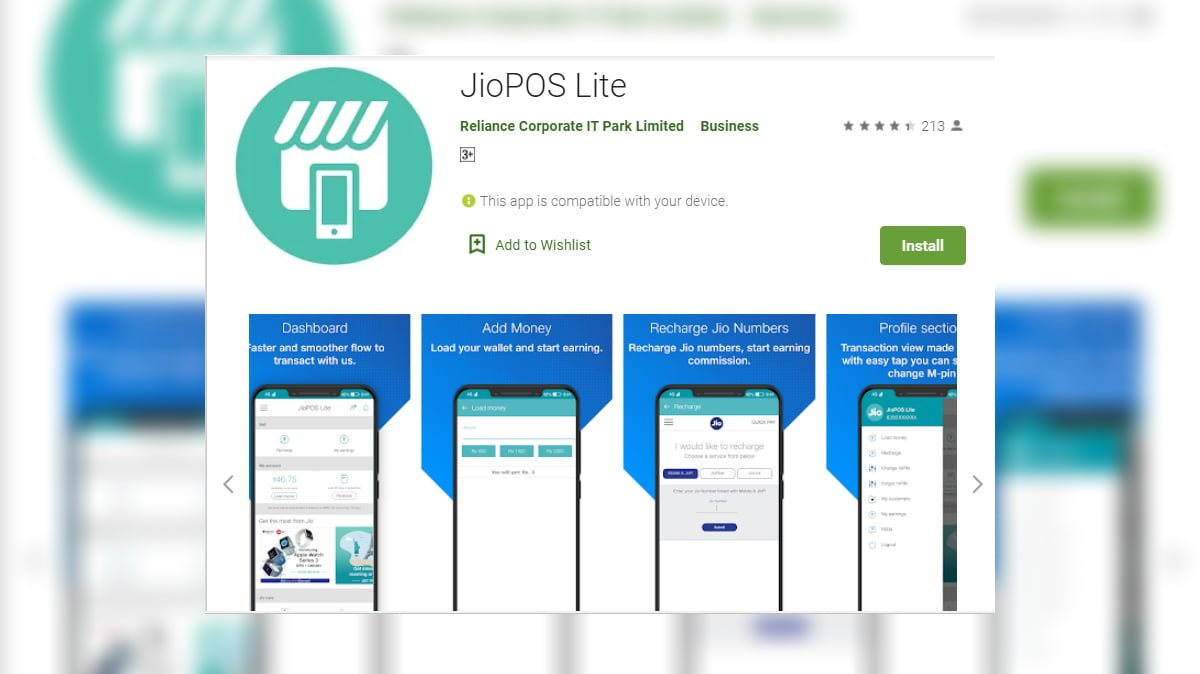 Telecom giant Reliance Jio on Sunday launched JioPOS Lite app through which individuals can sign up to become Jio Partner for doing Jio customer recharges and earn a commission. Individuals can become a Jio Partner and start earning. Individuals can recharge other accounts with 100% paperless documentation needed for signing up.
Jio has shortened the partner onboarding process and simplified it for convenience. Individuals just need to fill the details and register online. Users can load money in their wallets and earn attractive returns.

The initial step is to first signup and then to set up your account. Once the account is set up, one has to load money in their wallet. The app lists Rs 500, Rs 1000 and Rs 2000 as the options for loading money. However, when we tried to load Rs 500, the app told to enter the value of Rs 1000 or more.
Jio is offering a 4.16% commission to individuals using the app to recharge other numbers. The app also allows individuals to check their earnings and check their last 20 days transaction through the passbook.
The app was spotted by our community member DJ Roy on Sunday night. JioPOSLite can be downloaded from the play store. The new app has already amassed 100K+ downloads in a short time of 2 days. The app was released on Sunday with the latest update being pushed yesterday.
The move comes after Airtel rolled out its 'Earn from Home' scheme. Airtel is offering a four percent discount coupon to all users who enroll in Earn from Home with Airtel. The discount coupons are applicable to all prepaid packs, and the users are required to recharge using the Airtel Thanks app to avail of the discount.