Intel announces Thunderbolt 4 specifications
Estimated reading time: 1 minute, 10 seconds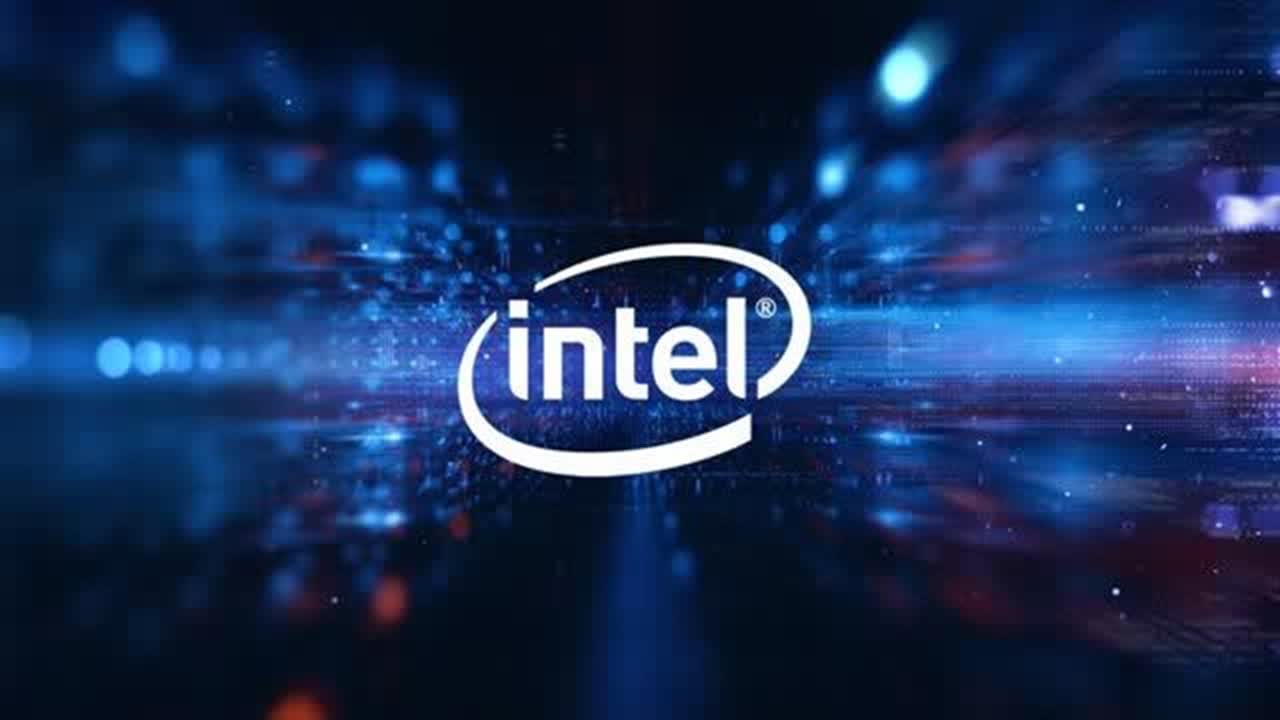 Highlights
Thunderbolt 4 uses the USB Type-C connector and offers up to 40Gbps speed

Thunderbolt 4 will offer docks with up to four Thunderbolt ports and universal cables up to 2 meters in length.

Intel's upcoming 11th Generation Tiger Lake processors will be the first to integrate Thunderbolt 4
Intel, on Wednesday, has announced the details about the Thunderbolt 4, the next-generation of its universal cable connectivity solution. Intel unveiled the Thunderbolt 4 interface at CES 2020 in Las Vegas in January this year. The new interface compliance with USB4 specifications and is also compatible with Thunderbolt 3.
Thunderbolt 4 uses the USB Type-C connector and offers up to 40Gbps speed, the same as the Thunderbolt 3. However, Thunderbolt 4 will offer docks with up to four Thunderbolt ports and universal cables up to 2 meters in length. PCs with Thunderbolt 4 will have to support either two 4K displays or one 8K display, and also PCIe at 32 Gbps for storage speeds up to 3,000 MBps.
Thunderbolt 4 also requires Intel VT-d-based direct memory access (DMA) protection to prevent physical DMA attacks. Laptops that requires less than 100W to charge will have to offer charging support on at least one Thunderbolt 4 port. PC manufacturers are also required to add the ability to wake the computer from sleep using a keyboard or mouse when connected to a Thunderbolt dock.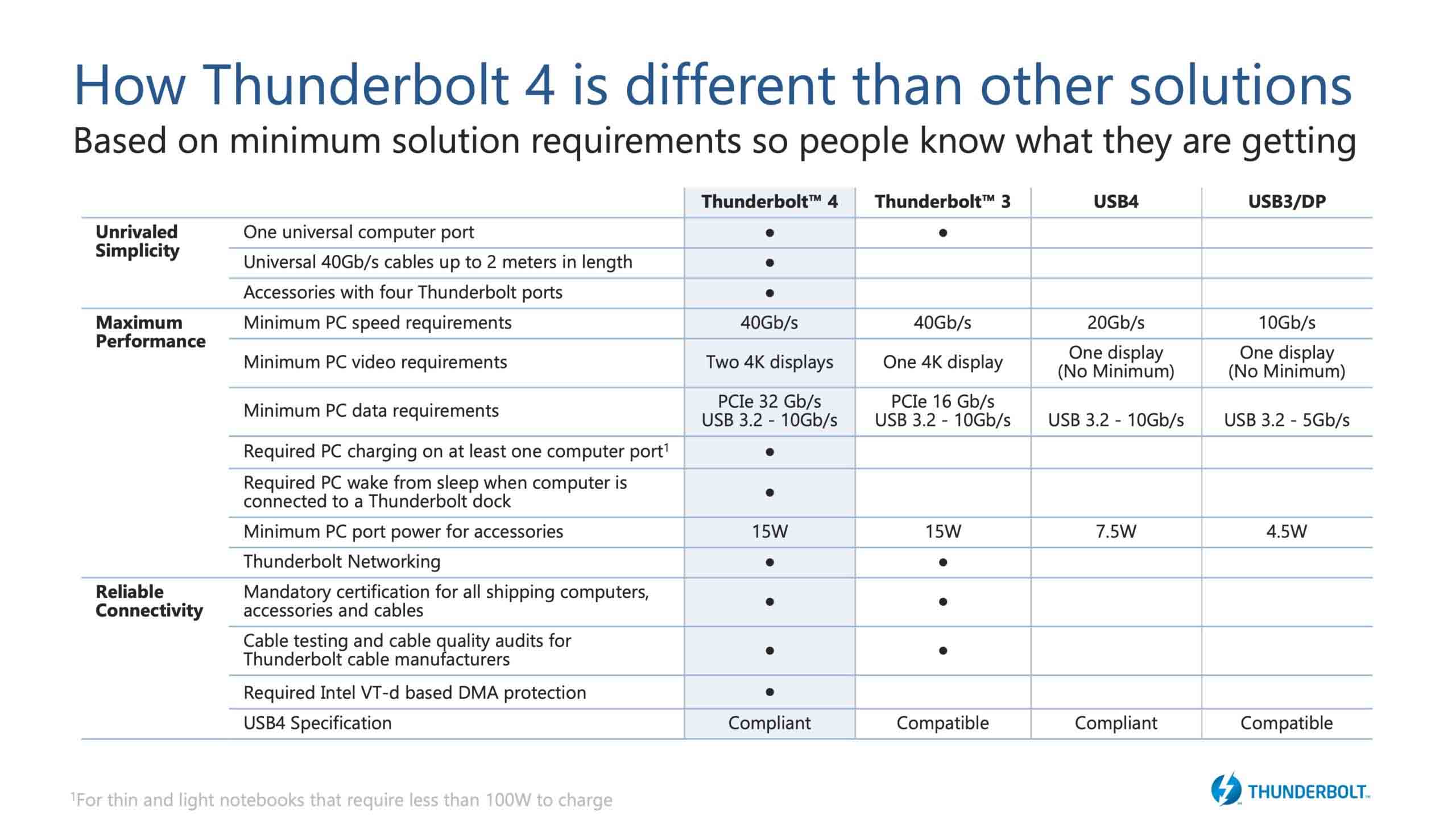 Intel has also announced the Thunderbolt 4 controller 8000 series, which includes JHL8540 and JHL8340 host controllers for computer makers, and JHL8440 device controller for accessory makers. Intel's upcoming 11th Generation Tiger Lake processors will be the first to integrate Thunderbolt 4, and the first computers and accessories with Thunderbolt 4 ports are expected to launch later this year.