Here is how Jio's in-flight connectivity works, Everything you need to know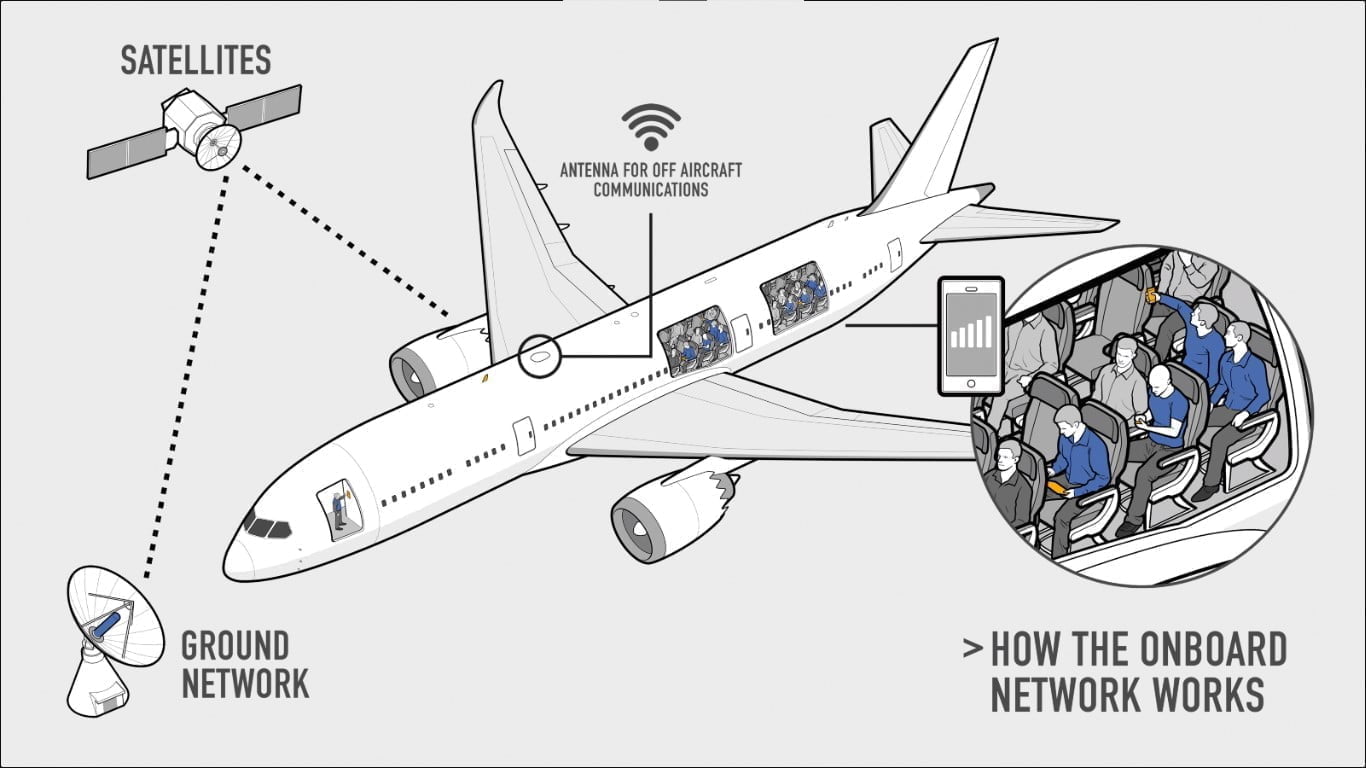 Highlights
In-flight connectivity is provided through AeroMobile 3G network
Connectivity available at an altitude higher than 20,000 feet
Service currently available on 22 partner Airline carriers
Yesterday, India's largest telecom operator Jio revealed the details of its in-flight connectivity plans that it launched for its Prepaid and Postpaid subscribers travelling internationally. Many of us who have flown overseas are fairly acquainted with in-flight WiFi service which is provided by the airline on a chargeable basis. We would probably expect Jio to provide its in-flight connectivity (IFC) through the same mechanism and have the voice calls routed through VoWiFi service, but this is not the case.
Instead of using in-flight WiFi, Jio has partnered with AeroMobile which is a UK based operator which provides an in-flight 3G network for its partner operators with which it has a roaming agreement. AeroMobile's ground network is connected to a communication satellite through a dish antenna, the satellite, in turn, is connected to the onboard antenna on the aircraft which is connected to the small cell tower within the aircraft. The IFC services are currently supported on 22 international airlines.
Details of 22 airline partners supported for Jio IFC:
| Supported services | Data+SMS | Voice+Data+SMS |
| --- | --- | --- |
| Partner Airlines | Aer Lingus, Cathay Pacific, Egypt Air, EVA Air, Lufthansa, Singapore Airlines, TAP Air Portugal, Turkish Airlines | Air Serbia, Alitalia, Asiana Airlines, Biman Bangladesh Airlines, Emirates, Etihad Airways, Euro wings, Kuwait Airways, Malaysia Airlines, Malindo Air, SAS Scandinavian Airlines, SWISS, Uzbekistan Airways, Virgin Atlantic |
Note: IFC is only available on International routes not on Indian Domestic routes
Steps to get connected to AeroMobile 3G:
Jio prepaid or postpaid subscribers need to buy the IFC 24-hour pack prior to boarding the aircraft. This pack will remain inactive in your account.
During the take-off phase, you need to keep the mobile in airplane mode and once the cruising altitude is higher than 20,000 feet or 6,000 metres, you need to disable flight mode and ensure that data roaming is switched on.
If the phone does not connect to AeroMobile 3G network automatically then go to the network connection settings and do a manual network scan and select AeroMobile as the network provider.
AeroMobile will send your Sim's unique identification number via the satellite to the ground network to check that your operator has a roaming agreement with it. After this your 24-hour pack will become active, service will commence and you will receive a welcome SMS.
During landing, when the altitude drops below 20,000 feet or 6,000 metres the connection will be terminated. If your connecting flight after the layover is within the 24-hour period since pack activation then you can continue using the balance data and voice in the second flight as well.
Please note that Incoming voice calls are not included in the IFC services. You will not be able to receive any call in the flight. You can use other communication services, make outgoing voice calls, send or receive SMS and use mobile data from the pack entitlement, as is allowed by the aircraft pilot in command. If the aircraft also has onboard wifi service, then ensure that wifi is disabled on your phone to be able to use the AeroMobile 3G data service.