Google introduces people cards in India
Posted in: News Web Services
Estimated reading time: 1 minute, 1 second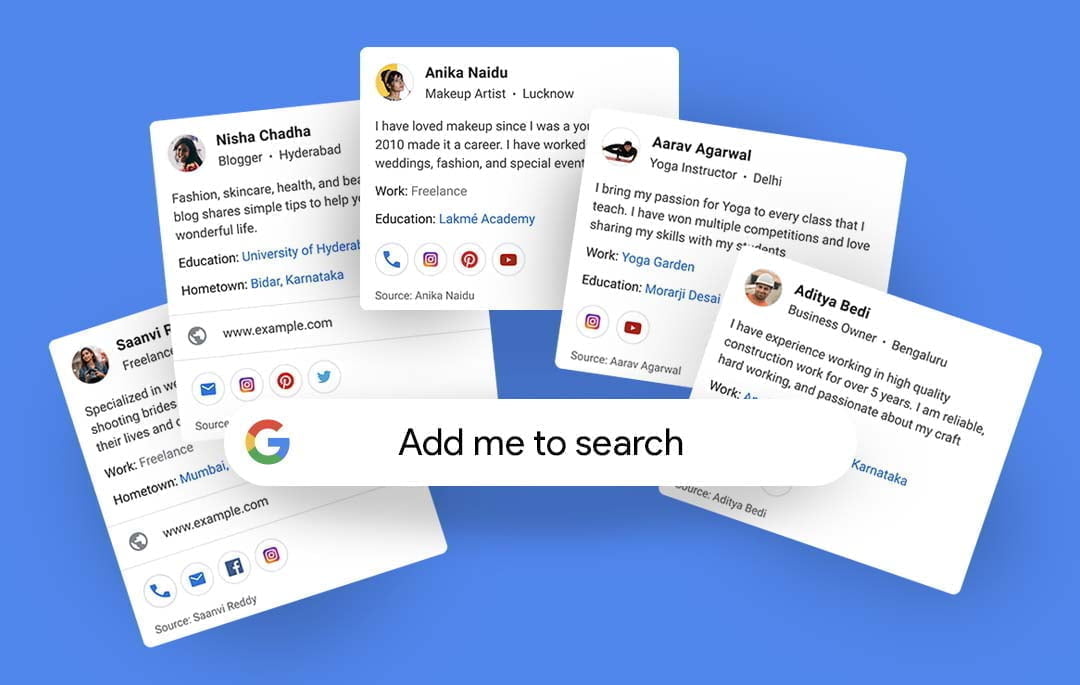 Google yesterday announced the launch of people cards exclusively in India that will allow people to set up their own virtual visiting cards where one can highlight their own existing website or social profiles that they may want people to visit, and other information that they may want them to know.
To create a people card, one needs to sign in to their Google account and search for their name or 'add me to Search' and tap the prompt that appears. One may choose the image from their Google account, add a description, link to their website or social profiles, and a phone number or email address.
Google is looking to make Search more helpful and reliable information with protections and controls in place to maintain the quality of the information on people cards with only one people card allowed per Google account. The card can be deleted anytime with a feedback button to report any impersonator while Google will try to keep an eye on a mechanism to protect against abusive or spammy content.
The cards will be up and running quick and will allow anyone out there who wants to be discovered. The people cards have been rolled out yesterday in India in English.