Editor's choice Top 15 Indian Original series to binge-watch during the lockdown
Estimated reading time: 7 minutes, 15 seconds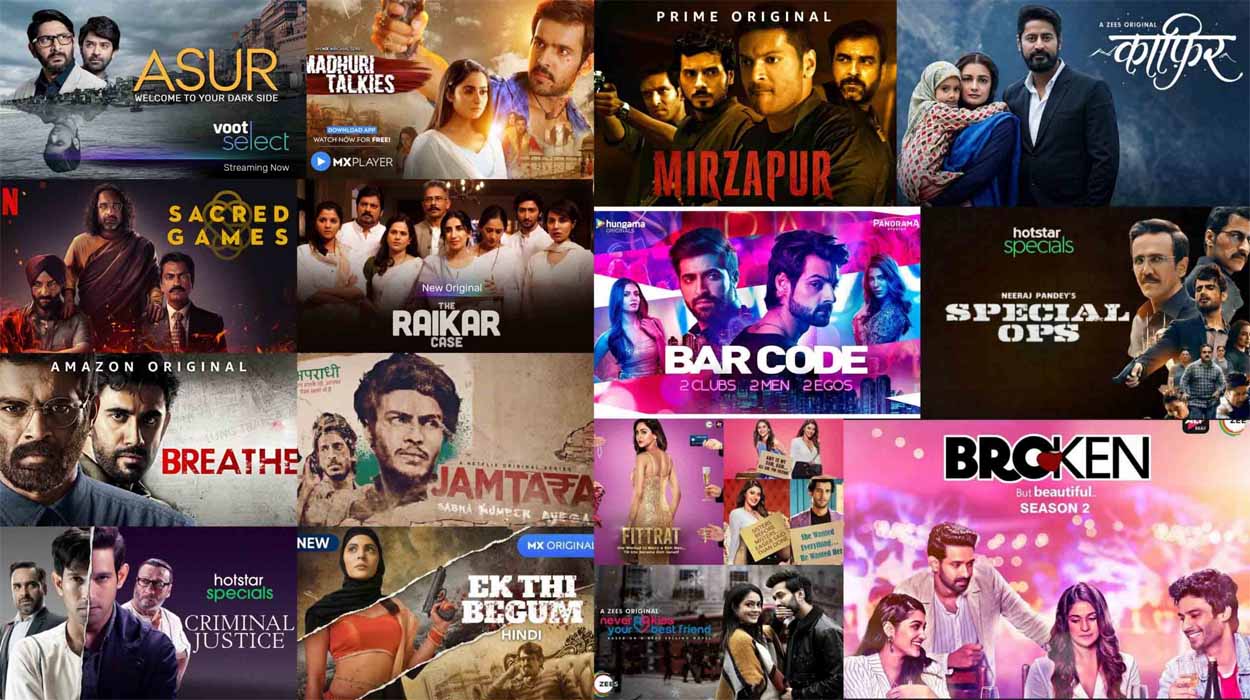 Let's face it, Its lockdown time and most of us are spending our days at home with limited things to do to keep ourselves occupied. Most of us have taken to binge-watching Indian and International shows online and have access to multiple streaming services both free as well as paid. In this article, I've specifically curated a list of 15 Indian Original shows which I have personally liked. These are available only as web series on various OTT platforms, not on linear television. The shows are listed in descending order of their current IMDb ratings, not particularly in the order of my preference.
1) Never Kiss Your Best Friend: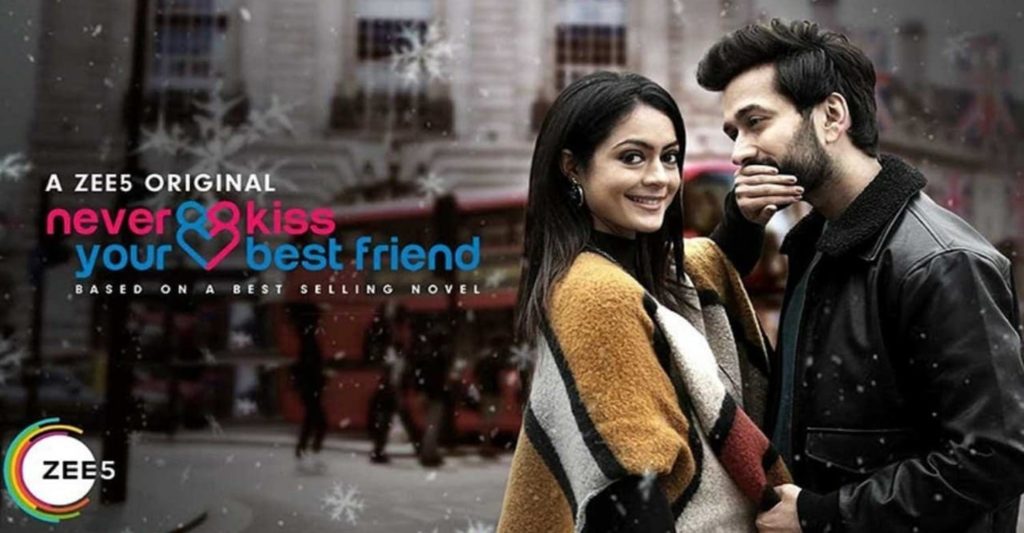 Platform: Zee5
Plot: Sumer Singh Dhillon and Tanie Brar, former best friends, run into each other after years of separation. There is a definite awkwardness between them and a shadow of the reason why they parted ways is still present but they can't help reignite their perfect friendship. A look into the past reveals just how deep their bond was despite an awkward introduction and just how close they were as friends. But as they reconnect as their older, more experienced selves, something more than friendship begins forming between them. Question is, will they manage to figure out their relationship?
Cast: Nakuul Mehta, Anya Singh, Suchitra Krishnamoorthi
IMDb rating: 9.5/10
2) Madhuri Talkies: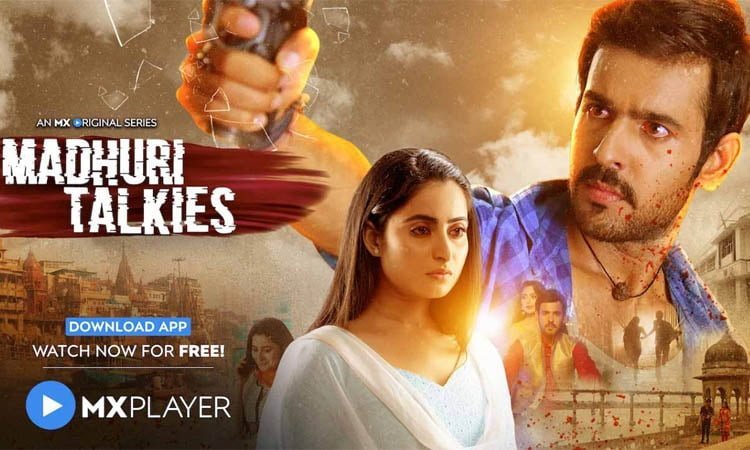 Platform: MX Player
Plot: Madhuri Talkies is a Bhojpuri neo-noir set in the heartlands of Varanasi and Mughalsarai, where crimes against women and political tyranny rule the roost. One man sets forth on a deeply personal mission to avenge the love of his life and goes on a bloody rampage that puts the most powerful people of the city, from scheming politicians to police officers and the media, on high alert.
Cast: Ravi Jhanghu, Rajeev Pandey, Aishwarya Sharma
IMDb Rating: 9.5/10
3) Broken But Beautiful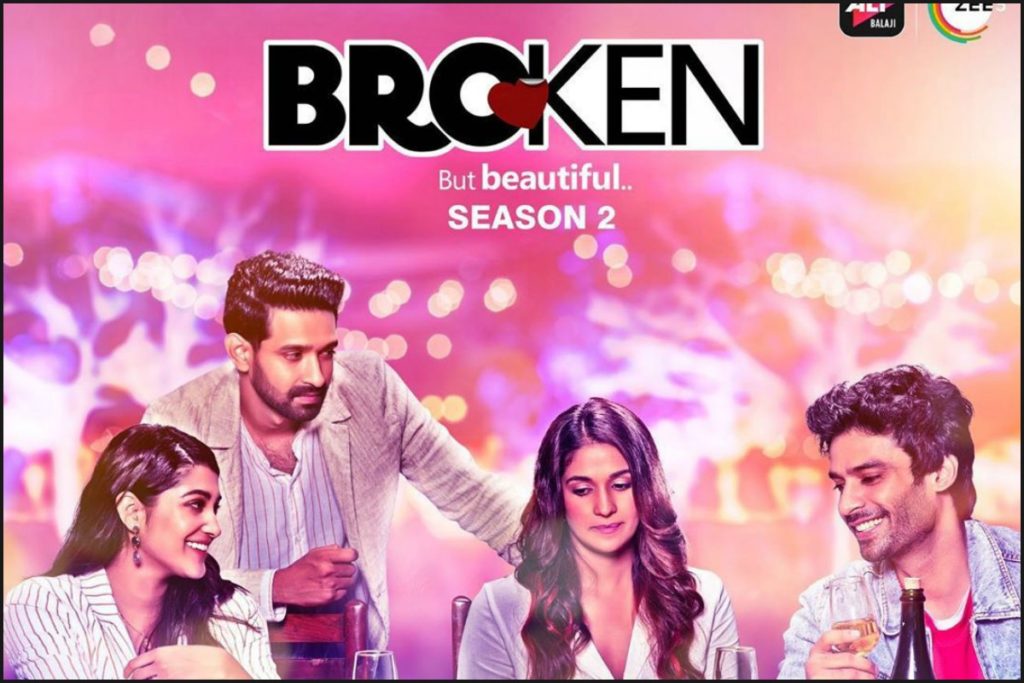 Platform: Alt Balaji/ Zee5
Plot: Veer and Sameera are strangers with opposite personalities. Their hearts were left broken and damaged after they lost their love, which they thought would last forever. Broken is a story about the love that heals the heart and not breaks it. When love gives two heartbroken people a second chance, a beautiful love story begins.
Cast: Vikrant Massey, Harleen Sethi, Gaurav Arora, Anuja Joshi
IMDb Rating: 9/10
4) Sacred Games: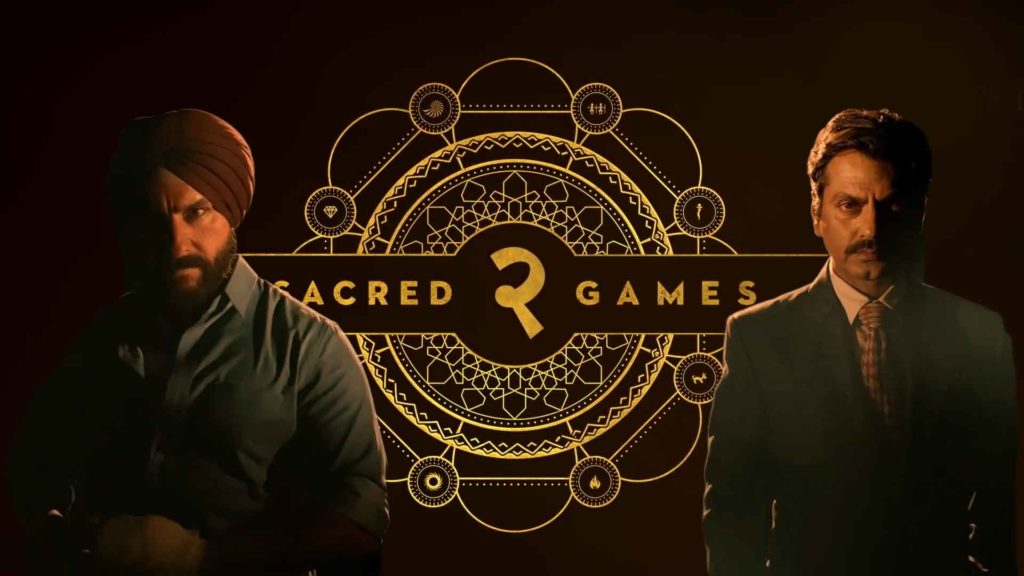 Platform: Netflix
Plot: Sartaj Singh a troubled police officer in Mumbai gets a call from gangster Ganesh Gaitonde who was missing for the last 16 years. He tells Sartaj that he has only 25 days to save Mumbai. Sartaj digs his past as to what made him a powerful gangster where he is helped by RAW officer Anjali Mathur.
Cast: Saif Ali Khan, Nawazuddin Siddiqui, Radhika Apte, Pankaj Tripathi
IMDb Rating: 8.7/10
5) Special Ops: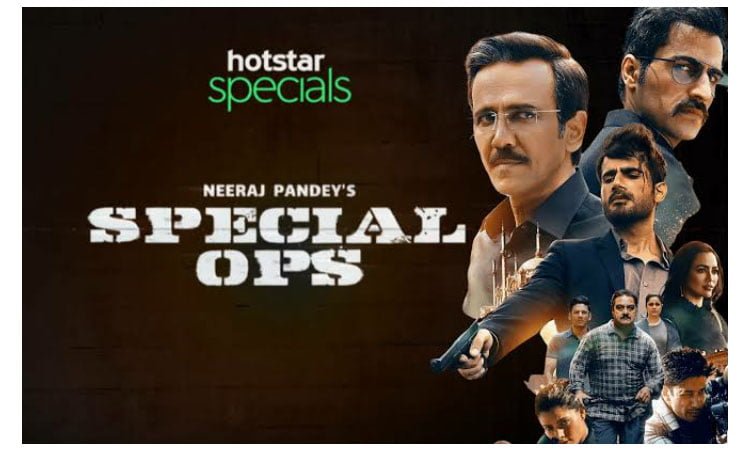 Platform: Disney+ Hotstar
Plot: The series follows Himmat Singh of Research and Analysis Wing who draws similar patterns in terrorist attacks and is convinced a single person is behind all the attacks. His task force team of five agents living in various parts of the world aim to catch the mastermind. The story is based on an inspiration taken from nineteen years worth of nationally significant events.
Cast: Kay Kay Menon, Karan Tacker, Gautami Kapoor, Muzamil Ibrahim, Parmeet Sethi
IMDb Rating: 8.7/10
6) Fittrat: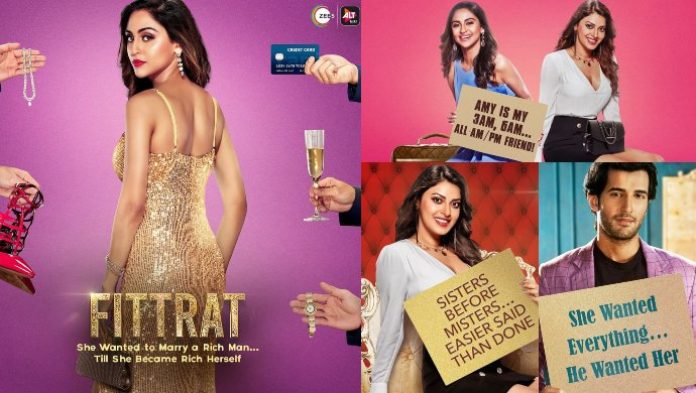 Platform: Alt Balaji/ Zee5
Plot: Tarini Bisht is on a hunt for a 'honey with money' with her rich BFF, Amy. But fate is funny as Amy's fiancée Veer falls for her. When love gets complicated and friendship is lost, she picks her broken dreams and rises to be her own hero.
Cast: Krystle D'Souza, Aditya Seal, Anushka Ranjan
IMDb Rating: 8.7/10
7) Mirzapur: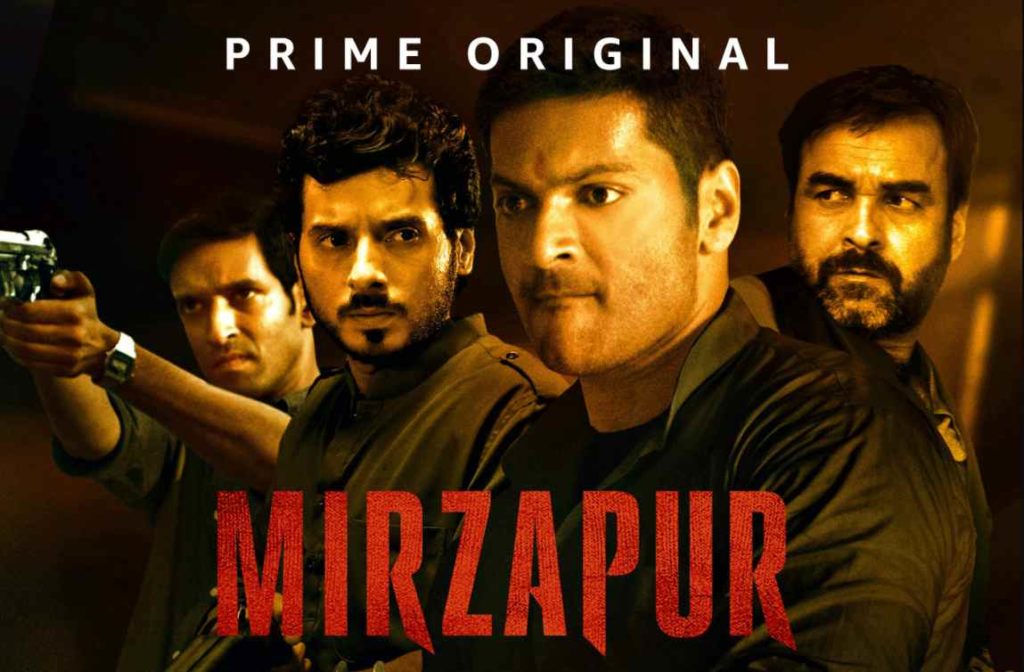 Platform: Amazon Prime Video
Plot: The iron-fisted Akhandanand Tripathi is a millionaire carpet exporter and the mafia don of Mirzapur. His son, Munna, is an unworthy, power-hungry heir who will stop at nothing to inherit his father's legacy. An incident at a wedding procession forces him to cross paths with Ramakant Pandit, an upstanding lawyer, and his sons, Guddu and Bablu. It snowballs into a game of ambition, power, and greed that threatens the fabric of this lawless city!
Cast: Pankaj Tripathi, Ali Fazal, Vikrant Massey, Divyendu Sharma
IMDb Rating: 8.5/10
8) Asur: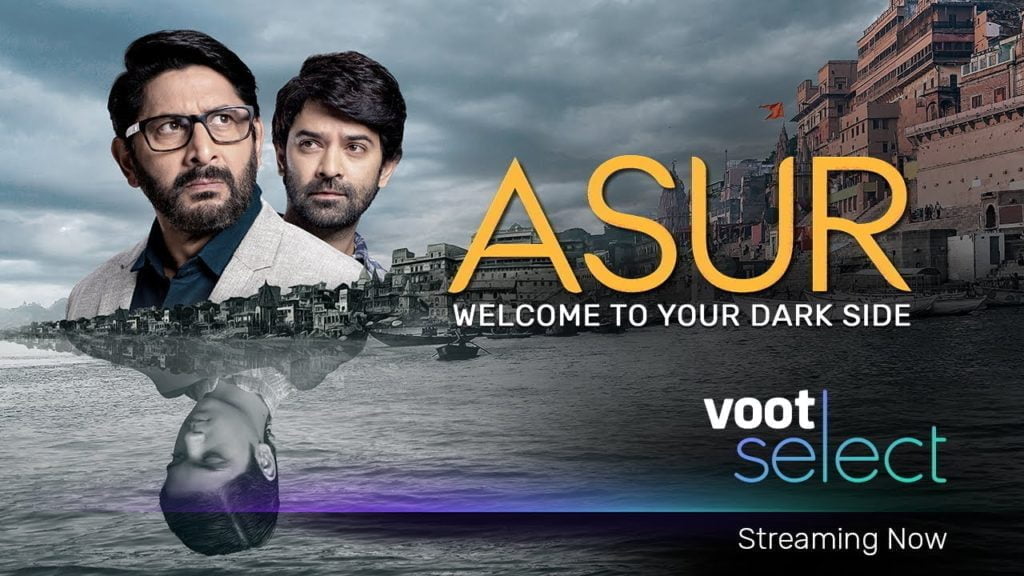 Platform: Voot
Plot: A unique crime thriller that pits two opposing worlds against each other. The less explored, intricate world of forensic science and the deep mysticism of ancient Indian Mythology. A psychopath killer with a twisted philosophy deep-seated in Indian mythology is on the loose. Two forensic officers from the CBI are close on heals to catch the serial killer but with a twist of fate, they get caught in a dreadful situation. How will this end? Will the real face of this ASUR be revealed?
Cast: Arshad Warsi, Barun Sobti, Riddhi Dogra
IMDb Rating: 8.5/10
9) Breathe: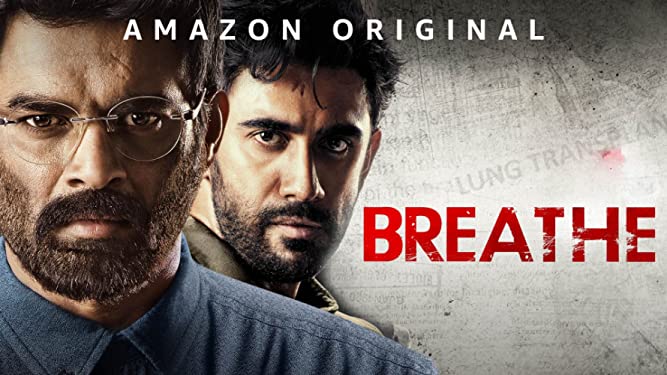 Platform: Amazon Prime Video
Plot: Breathe is a gritty psychological drama that follows the lives of ordinary men faced with extraordinary circumstances. Kabir Sawant, a brilliant but unconventional officer of the Mumbai Crime Branch, puts the pieces together of seemingly unconnected deaths that lead to an unlikely suspect – the affable Danny Mascarenhas. As Danny faces the difficult choice between morality and the slim possibility of saving his dying son's life, Kabir will not stop until he cracks the case and delivers justice.
Cast: Madhavan, Amit Sadh, Sapna Pabbi
IMDb Rating: 8.4/10
10) Kaafir: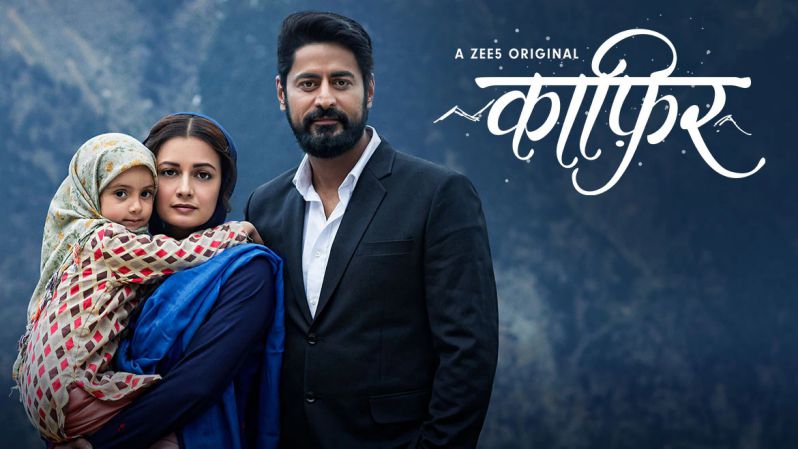 Platform: Zee5
Plot: The series follows Kainaaz Akhtar, a woman from Pakistan occupied Kashmir who winds up on the Indian side of the Line-of-Control (LOC) and is held prisoner under the suspicion of being a militant. After giving birth to a child while spending seven years in imprisonment, Kainaaz and her daughter are helped by an Indian journalist, who seeks to bring them justice.
Cast: Dia Mirza, Mohit Raina, Dara Sandhu
IMDb Rating: 8.4/10
11) Criminal Justice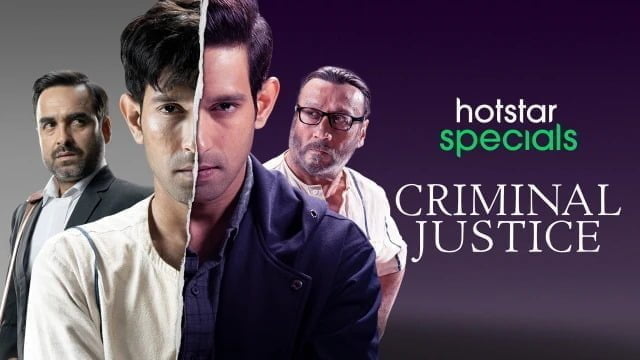 Platform: Disney+ Hotstar
Plot: One night in Mumbai, a girl hires Aditya's taxi and ends up having a one night stand with him under the influence of drugs. When Aditya wakes up, the girl is dead with stab wounds in her back. Panicked Aditya flees the scene but is arrested by the police with a knife in his possession. This results in him being accused of murder and rejection of bail. The ensuing trial in court will determine whether Aditya is guilty or innocent.
Cast: Vikrant Massey, Pankaj Tripathi, Rucha Inamdar
IMDb Rating: 8.1/10
12) The Raikar Case: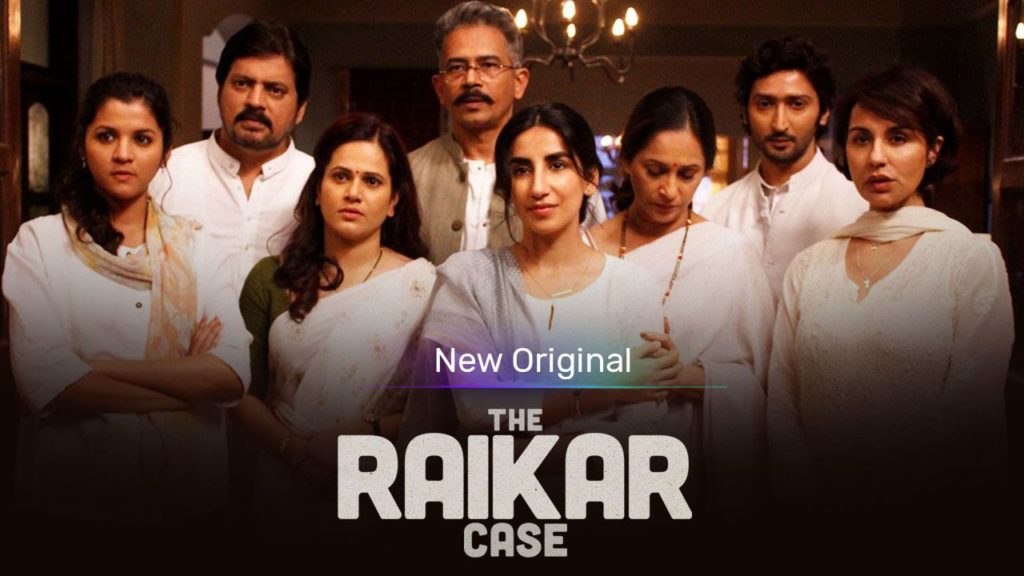 Platform: Voot
Plot: The series tells the story of an influential Niak Raikar who lives in Goa. When the youngest son of the family, Tarun Raikar dies and the reported suicide turns out to be a murder, family secrets suppressed for years start tumbling out. Who has murdered Tarun and Why? What are the secrets that each of them is hiding? The story grapples with the dilemma of 'Will You Choose Truth Over Family?', and if trust can ever really be absolute.
Cast: Kunal Karan Kapoor, Atul Kulkarni, Ashwini Bhave
IMDb Rating: 7.6/10
13) Jamtara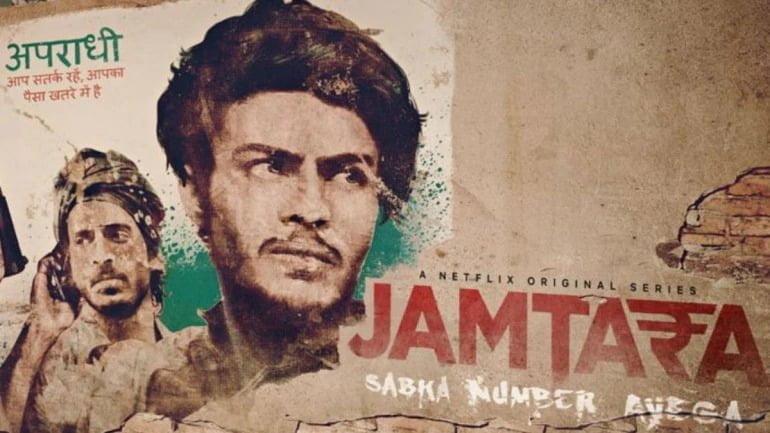 Platform: Netflix
Plot: The story of young, ambitious, volatile people who have the world before them. Masterminds and cousins, Sunny and Rocky, along with their friends, quietly run a wildly successful phishing scam from the small village of Jamtara. A news report about the scam catapults the village into the limelight, throwing a spanner in the works when, suddenly, everyone wants in on the game.
Cast: Amit Sial, Dibyendu Bhattacharya, Aksha Pardasany
IMDb Rating: 7.4/10
14) Ek Thi Begum: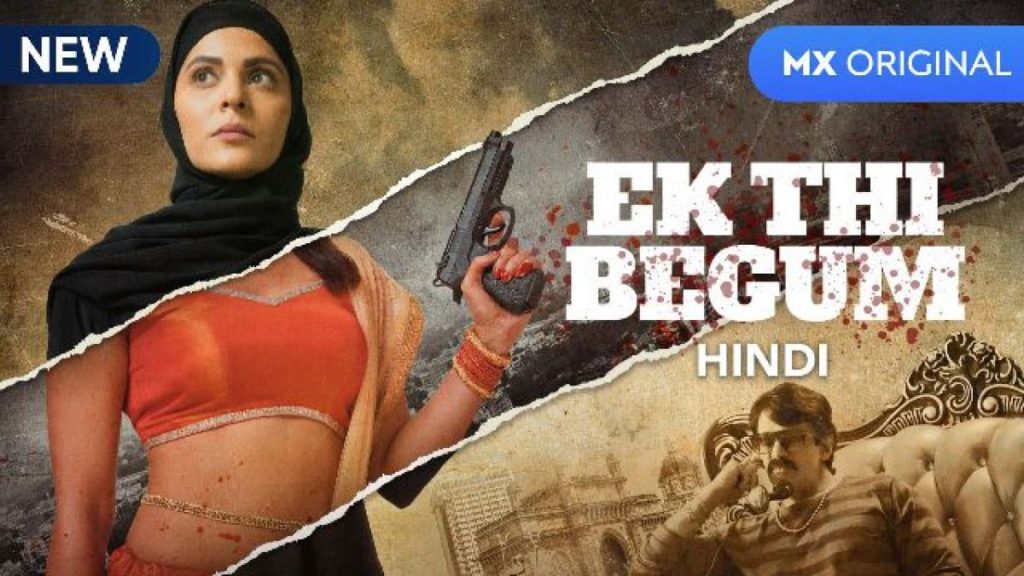 Platform: MX Player
Plot: A story of a stunningly beautiful woman; Ashraf aka Sapna, the loving wife of Zaheer – a once confidante of Maqsood, the underworld don, but now arch-rival. When the rift between the rivals reaches ugly culmination Zaheer gets killed. Ashraf vows to overturn and destroy Masood's illegal empire using her beauty, sensuality, and acute intelligence. Ek Thi Begum is a story inspired by true events.
Cast: Anuja Sathe, Rajendra Shisatkar, Ankit Mohan
IMDb Rating: 7.4/10
15) Bar Code: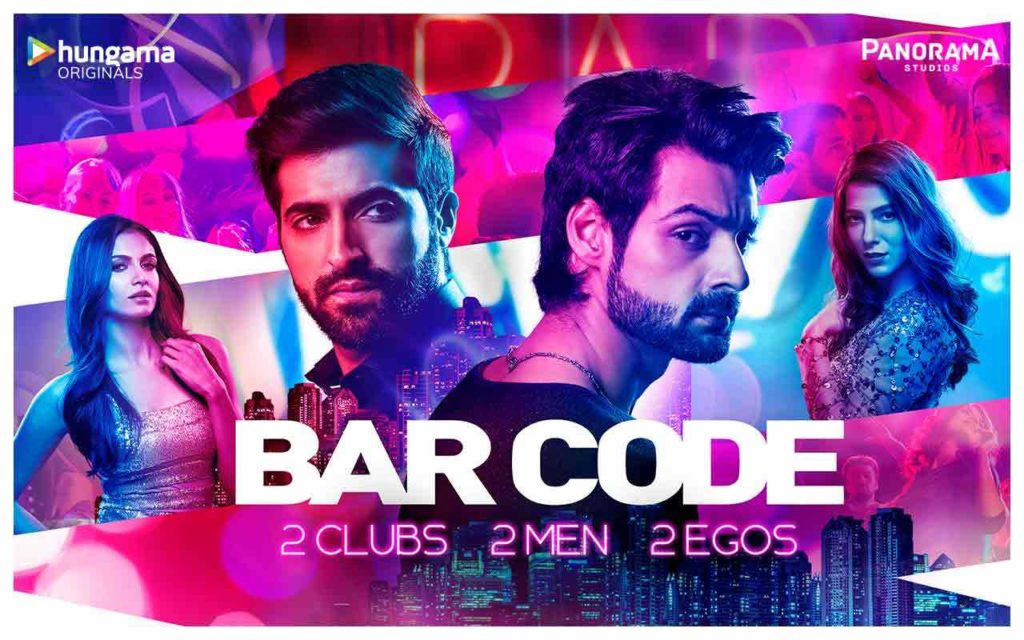 Platform: Hungama Play/ MX Player
Plot: Set in the world of Bombay's upscale nightclubs, Bar Code is a drama series about two friends Sahil Chopra and Vicky Arora who own a nightclub business together but let their differences and resulting egos drive a wedge between them and end up becoming rival nightclub owners. Things get dangerously out of control when both of them find themselves deeply entangled in each other's personal lives.
Cast: Karan Wahi, Akshay Oberoi, Parina Chopra, Simran Kaur Mundi
IMDb Rating: 7.1/10
Editors Note:
This list contains only Hindi language Indian originals which I have personally watched and liked. Our readers who watch Original content in regional languages on Platforms like Sun Nxt and Hoichoi are welcome to share their favourite titles in the comments section below. Stay home, stay safe.