Disney+ Hotstar to carry 300+ Indonesian titles at launch, partners with Telekomsel
Posted in: News OTT Services
Estimated reading time: 1 minute, 9 seconds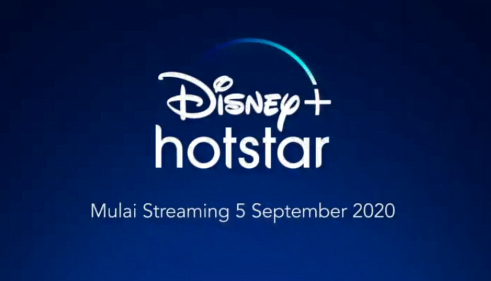 Highlights
Seven exclusive films to debut on the platform shortly after launch.
Limited Indian content dubbed or subtitled in Indonesian will be made availble.
 First Southeast Asian market to get the service.
Indian streamer Disney+ Hotstar conducted launch event yesterday ahead of it's Indonesian launch on September 5th. Local Indonesian content will be available alongside Star India, UTV, Disney, Pixar, Marvel, Star Wars and National Geographic.
The company has signed multiyear content deals with leading local production house like Falcon Pictures, MD Pictures and Screenplay Bumilangit Productions spanning 300+ titles. The streamer will be exclusive home for superhero franchise Bumilangit Cinematic Universe films after their theatrical releases with their latest hit Gundala coming to platform in February 2021.
Disney+ Hotstar also announced seven most anticipated Indonesian films direct to streaming. The titles include MD Pictures' Sabar Ini Ujian, Pelukis Hantu, Bidadari Mencari Sayap and Falcon's Rentang Kisah, Malik & Elsa, Warkop DKI Reborn 4 and Benyamin Biang Kerok 2. These titles will debut on the platform shortly after launch. No word yet on availability of these titles in other markets.
The platform in Indonesia offers only limited Indian content at launch. The launch line up includes UTV's Jodhaa Akbar, Barfi and Star's Yehh Jadu Hai Jinn Ka, Yeh Rishtey Hain Pyaar Ke and celebrity talk show Koffee with Karan. Indian content will be either subtitled or dubbed in Indonesian.
While the pricing hasn't been revealed, the streamer partnered with local telecom giant Telekomsel offering attractive and affordable promotions and subscription packages. Indonesia will be the first southeast Asian market Disney+ Hotstar will be launched.