Disney+ Hotstar now supports Dolby Atmos on TVs, Android, and iOS devices
Movies and TV shows that support Dolby Atmos audio technology will display the Dolby badge on the title listing page.
Estimated reading time: 1 minute, 22 seconds
Hotstar has collaborated with Dolby Laboratories, Inc. to deliver Dolby Atmos spatial sound technology to its users via the Disney+ Hotstar app. The Dolby Atmos playback is now supported on compatible TVs, AVRs, soundbars, and Android and iOS devices. However, this feature is only available to Disney+ Hotstar Super and Premium subscribers. Select movies and TV shows that support Dolby Atmos technology will show the Dolby badge on the title listing page.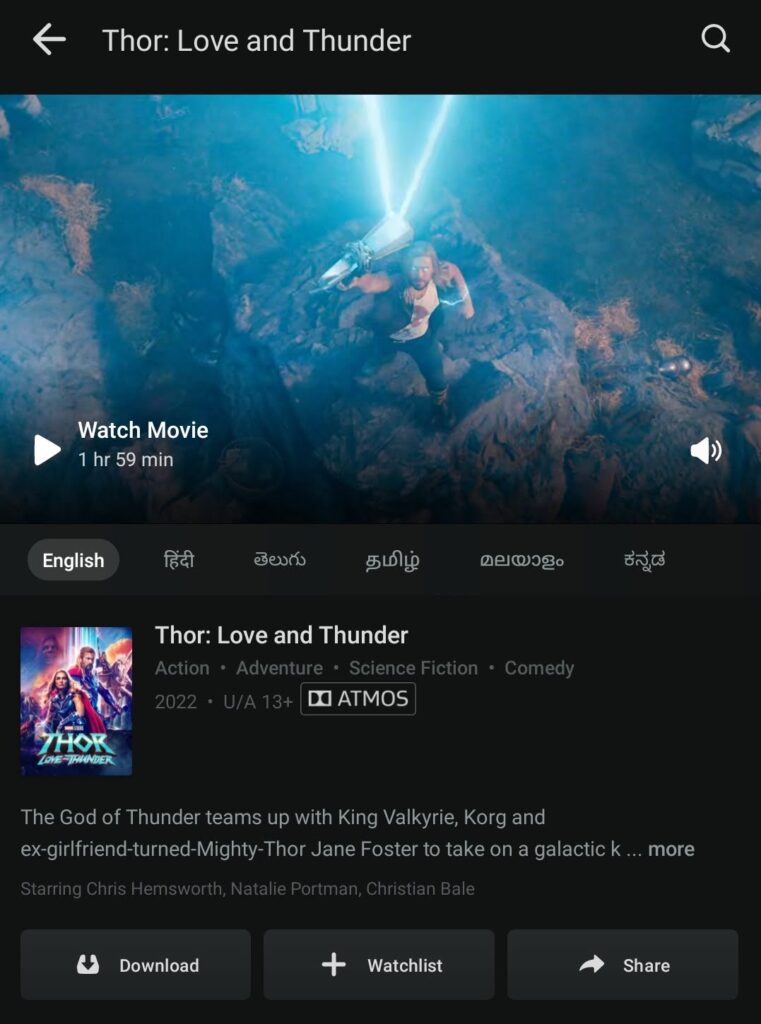 "What excites us most is the differentiated headphone experience we have now delivered to Dolby Atmos-enabled devices (including mobile) for a truly superlative experience on the go. We look forward to collaborating with Dolby and continue pushing the boundaries to deliver cutting-edge innovation to our users," said Sidd Mantri, Disney Streaming Head of Product, Developing Markets.
Popular Disney+ Hotstar titles that are currently available for streaming in Dolby Atmos include Thor: Love and Thunder, Home Shanti, Rudra: The Edge of Darkness, November Story, Human, Grahan, The Great Indian Murder, Aarya, Shoorveer, Masoom, Ghar Waapsi, Out of Love, Special Ops 1.5, Vikram, Kaathuvaakula Rendu Kaadhal, and A Thursday. Further, new titles from Hotstar Specials and Multiplex will also be available in Dolby Atmos.
For the unaware, the Disney+ Hotstar app already supports Dolby Vision technology for select titles and compatible devices. Dolby Vision enhances the picture details and delivers crisp and deep contrast HDR content to users. The streaming service costs Rs. 899 per year for the Super plan, while the Premium plan is priced at Rs. 1,499 per year. Android and iOS users can download the app via Google Play Store and Apple App Store, respectively.