Disney+ Hotstar July 2021: Turner & Hooch, Monsters at Work, White Lotus, Collar Bomb, and more
The streamer is also set to premiere dubbed audios on the latest animated blockbusters Luca and Raya and the Last Dragon along with MasterChef Australia Season 13.
Estimated reading time: 3 minutes, 7 seconds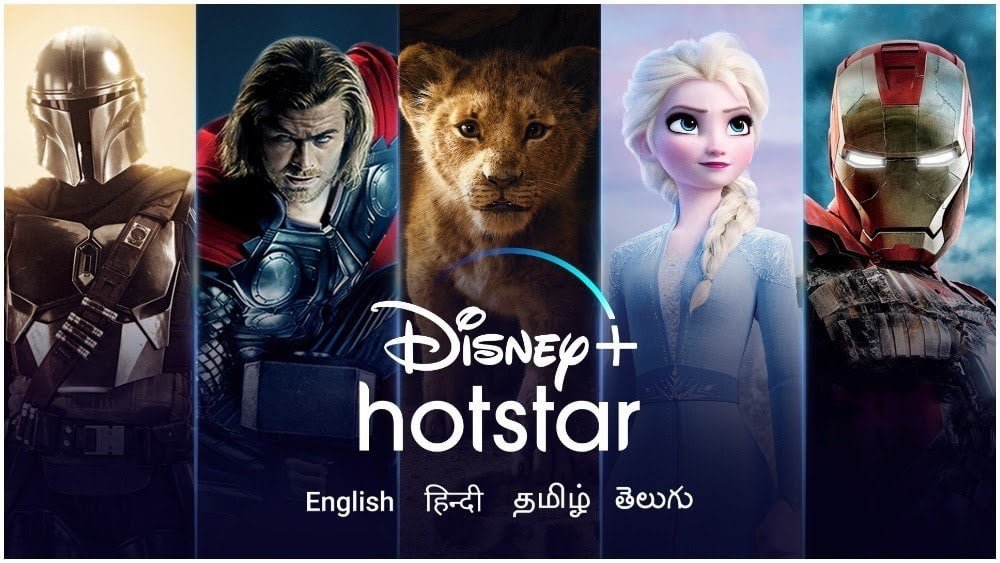 Highlights
New episodes of Marvel Studios' Loki premiere on Wednesdays @ 12.30 pm IST.
Collar Bone Starring Jimmy Sheirgill is set to premiere on July 9.
HBO's social satire The White Locus is set to premiere on July 12.
Disney is mining its well-known IP for a while now for Disney+ originals. This July they are upping the ante with five new original shows. In a first for Pixar, Monsters at Work is a sequel series for Monsters Inc. and follows a brand new character Tylor Tuskmon who was graduated top-of-his class as a scarer only to get to discover that scaring is out and laughter is in at Monsters Inc and he must now work to become a jokester. The two-episode premiere of the series is scheduled for July 9, with new episodes every Wednesday after that.
After a successful adaptation of the classic The Mighty Ducks, the streamer is set to premiere the series adaptation of another classic film, Turner & Hooch. The series stars Josh Peck as Scott Turner, an ambitious US-Marshall who inherits a big unruly dog, and he soon realizes the dog he didn't need is a partner he needed. The series is set to premiere on July 21 with new episodes every Wednesday. Another ambitious documentary series about exploring a famous attraction of Disney Parks each episode. All episodes of the series will premiere on July 21.
From HBO, the streamer is set to premiere The Last Cruise on July 1. The documentary film captures the experiences of people onboard the Diamond Princess Cruise ship where an uncontained COVID-19 outbreak took place at the start of the pandemic. On the fiction front the streamer set to premiere a brand-new series The White Locus on July 12. The series is a social satire set in an exclusive Hawaiian resort that follows the vacations of various hotel guests over a span of a week.
From India, Hotstar has scheduled Jimmy Sheirgill starrer crime thriller Collar Bomb. The film follows a glorified cop whose life is thrown into chaos as he is forced to commit a series of heinous crimes before a suicide bomber blows up a school. The film is scheduled to premiere on July 9. Director Priyadarshan's comedy Hungama 2 opted for the direct-to-digital premiere on the platform on July 23. For your convivence, the premiere titles are bolded out in the below list.
Here's the full list of titles.
July 1
The Last Cruise Premiere
Dave S02, Weekly
Gordon Ramsay: Uncharted S03, Weekly
Wimbledon Championships, Daily Fixtures
MasterChef Australia S13, Weekdays
July 2
Star Wars: The Bad Batch S01, Weekly
The Mysterious Benedict Society S01, Weekly
High School Musical: The Musical: The Series S02, Weekly
July 3
Betty S02, Weekly
July 4
Running Wild with Bear Grylls S06, Weekly
July 7
Monsters at Work S01 Premiere, Weekly
Loki S01, Weekly
Mr InBetween S03, Weekly
Marvel Legends, Black Widow Episode
July 9
Collar Bomb Premiere
July 11
Black Monday S03, Weekly
Running Wild with Bear Grylls S06 Finale
Wimbledon Championships, Final Day
July 12
The White Lotus Premiere, Weekly
The Chi S04, Weekly
July 13
Catch & Kill: The Podcast Tapes Premiere, Weekly
MasterChef Australia S13 Finale
July 14
Loki S01 Finale
Mr InBetween Series Finale
July 17
Betty S02 Finale
July 21
Turner & Hooch S01 Premiere, Weekly
Behind the Attraction Premiere, All Episodes
Marvel Studios Assembled: The Making of Loki, Premiere
July 23
Hungama 2 Premiere
Stuntman Premiere
Playing with Sharks Premiere
July 27
Real-Time With Bill Maher
Last Week Tonight with John Oliver
July 28
Turning the Tables with Robin Roberts Premiere, All Episodes
Chip 'n' Dale: Park Life S01 Premiere, Weekly
The Wonderful World of Mickey Mouse S01, Weekly
TBA
On the Brink Premiere
MasterChef Australia S13, Dubbed in (Hindi, Tamil, and Telugu)
Luca Dubbed in (Hindi, Tamil, and Telugu)
Raya and The Last Dragon Dubbed in (Hindi, Tamil, and Telugu)
Apart from the aforementioned titles, the streamer also is also set to stream sporting fixtures like Wimbledon Championships, F1 races, and One Championships. The streamer is the exclusive home to Disney, Pixar, Marvel, Star Wars, National Geographic, FX, 20th Century Studios, and HBO. Disney+ Hotstar Premium subscription which offers access to all titles is priced at INR 1499 annually or INR 299 monthly.