Disney+ Hotstar enables 4K UHD with Togo streaming at 22.4 Mbps bitrate
Estimated reading time: 1 minute, 14 seconds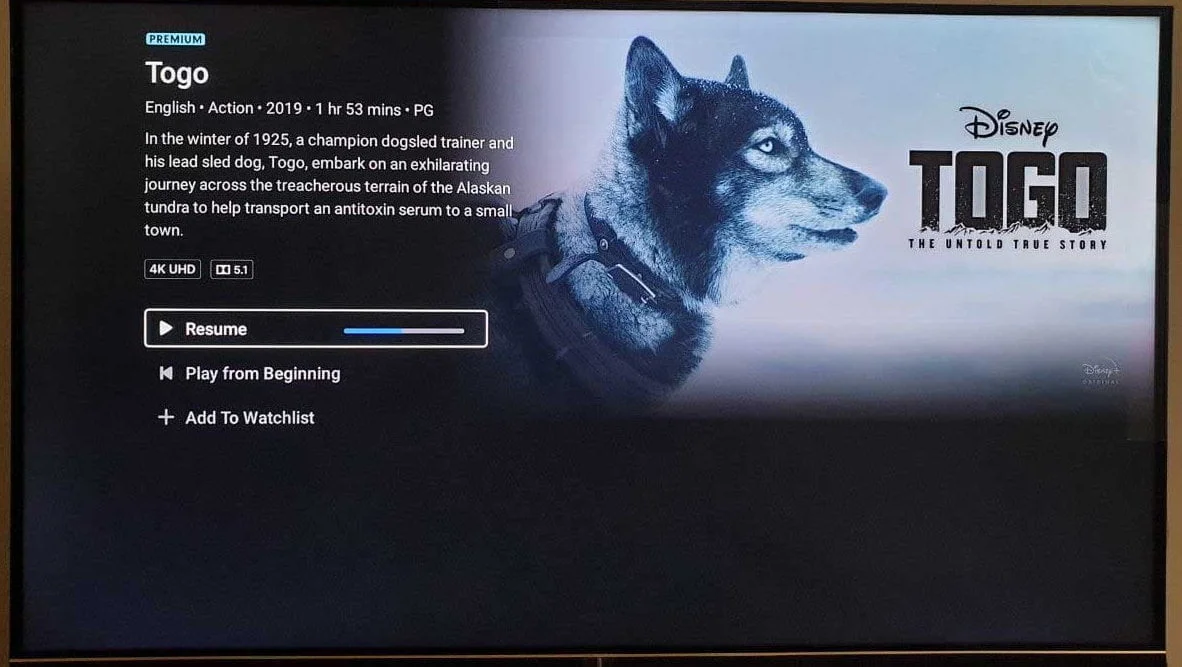 Weeks after Disney+ Hotstar started testing 4K HDR resolution on Android TV and Fire TV Stick, it has enabled 4K UHD on its streaming platform allowing Disney+ Hotstar customers to stream Togo in 4K HDR with up to 22.4 Mbps bitrate.
The Disney+ Original movie which initially released on 20th December 2019 has been available on Disney+ Hotstar since mid-March. Togo is now available for streaming in 4K UHD at 22.4 Mbps bitrate. The update came courtesy one of our community forum member.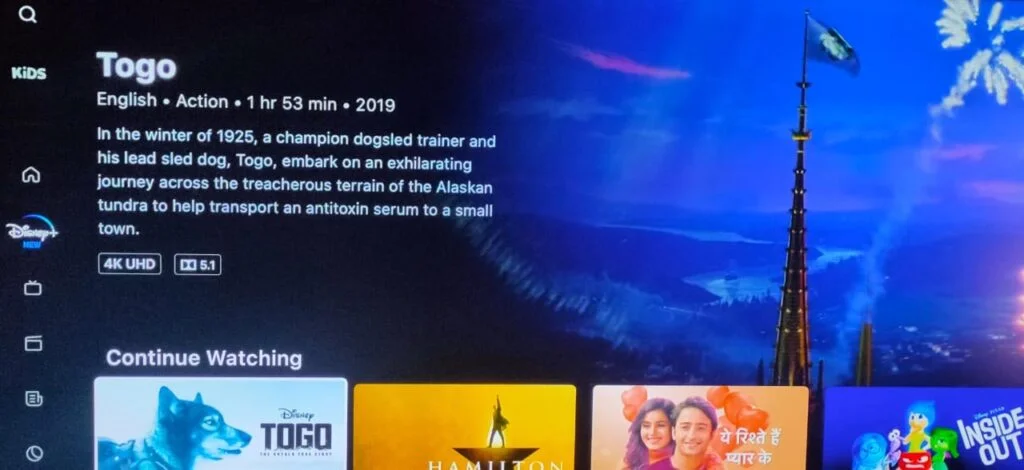 The 4K listing on Togo went live late night on Tuesday which subsequently allowed 4K streaming. As of 1AM, when the story was being filed, the 4K streaming on Togo was only live on Android TV with Fire TV Stick only showing FHD on Togo. Togo separately supports Dolby 5.1 as well.
Disney+ Hotstar seems to be testing the 4K feature now openly on titles with the bitrate initially starting low and rising up to 22.4 Mbps. As of now, Dolby Vision and HDR 10 remain missing. Disney+ Hotstar Support team is unaware of the update currently.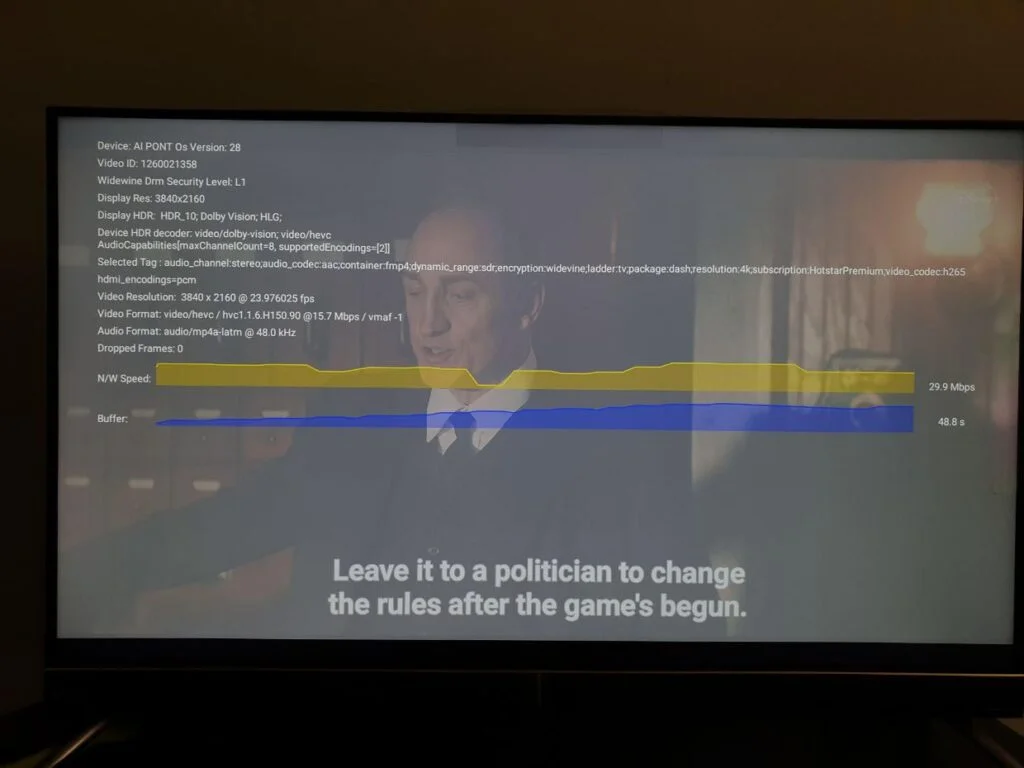 Multiple Disney+ Hotstar users on our forums streaming it on Android TV have confirmed the development with OnlyTech also independently being able to confirm the existence of 4K streaming option on Togo via our team member.
Disney+ Hotstar for long has only supported upto 1080p resolution. Disney+ however offers 4K HDR and Dolby Vision in other countries. The pending demand of Disney+ Hotstar users for 4K HDR should end officially sooner than later.