Bharti Airtel Q4 FY 20 consolidated revenues at Rs 23,723 crores
Estimated reading time: 2 minutes, 28 seconds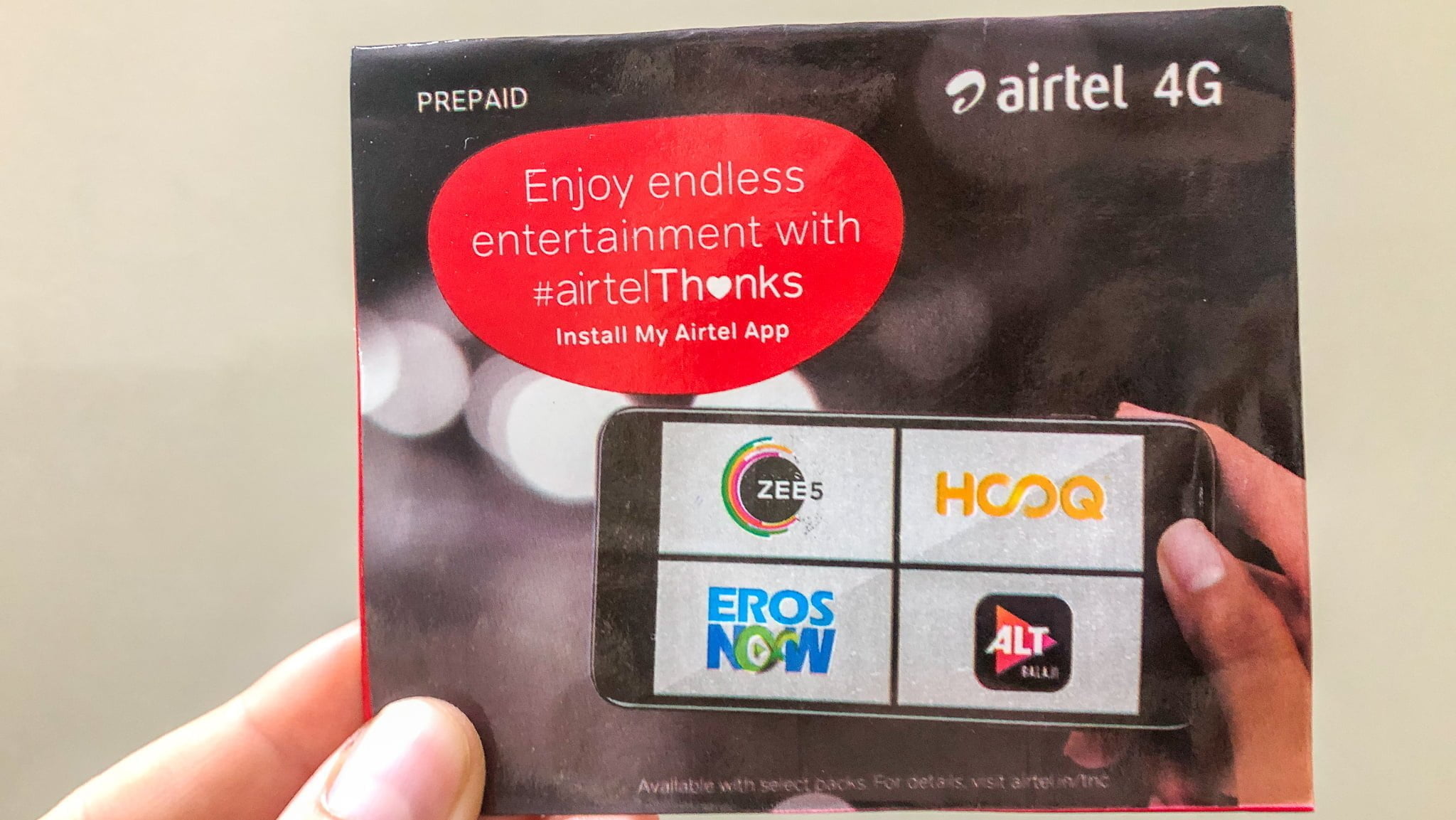 Bharti Airtel on Monday night announced the financial results for the quarter ending March 31, 2020. The telecom operator reported a net loss (after exceptional items) for Q4'20 at Rs 5,237 crores. The consolidated revenues for Q4 FY 20 however grew 15.1% YoY at Rs 23, 723 crores.
Q4 FY 20 Results Highlights
Consolidated revenue at Rs 23,723 crores
Consolidated EBIDTA at Rs 10,326 crores
India Mobile services revenue up 16% QoQ
ARPU at Rs 154 vs Rs 123 in Q4'19
12.5 Million 4G Net additions
14.6 GBs/months Data usage per sub
Airtel's ARPU increased from Rs 123 in the previous year corresponding quarter to Rs 154 on the back of the telecom tariff hike. Consolidated revenues shot up by 15.1% YoY at Rs 23,732 crores. EBIDTA margin stood at 43.5% with consolidated EBIDTA at Rs 10,326 crores. Airtel posted a net loss of Rs 471 crores before exceptional items, and Rs 5,237 crores after exceptional items.
The total revenue for FY 20 stood at Rs 87,539 crores, up by 8.4% YoY. The consolidated EBIDTA stood at Rs 37,105 crores and EBIDTA margin at 42.4%. The net loss before exceptional items stood at Rs 4,074 crores whereas after exceptional items it stood at Rs 32,183 crores.
The total customer base across 16 countries stood at 423 million. The increase in mobile revenues was driven by improved tariffs and increase in 4G customer base.
"These are unprecedented times for every one across the world as we battle the impact of COVID-19 and its consequent impact on livelihoods. Even in this difficult time, it is our investments in network technologies coupled with our culture of customer obsession that has allowed us to keep the nation connected and serve our customers. It is abundantly clear today that telecom has played an essential role in keeping the country going. We are therefore hopeful that the government will implement the recommendations of the TRAI and the intent of the New Telecom Policy and bring down the high levels of regulatory levies and taxes that the sector is subjected to. The quarter gone by saw healthy revenue growth of 14.4% YoY with mobile business growing at 21.8%. This was driven by two factors – sustained momentum of 4G customer additions of over ~ 12.5 Mn coupled with improved tariffs. We continue to witness strong data traffic growth of ~74.1% YoY. Going forward we remain committed to delivering a best in class customer experience even as we leverage our platform to build new revenue streams."


Gopal Vittal, MD and CEO, India & South Asia
Airtel's India mobile customer base stood at 283.67 million with net additions of 631,000. Prepaid customers accounted for 94.8% of the total customer base with a monthly churn at 2.6%. Airtel users spent 821,900 million minutes on voice calling with 965 minutes of voice usage per customer.
The data customer base should at 148.58 million accounting for 52.4% of the customer base. 6,4252,825 million MBs data was used on Airtel network with 14,972 MB usage per customer.
In Q4 FY 20, Airtel launched high speed 4G along with 2G services in 26 villages in Ladakh. It is also the first operator to bring high speed mobile broadband to these villages and connect them to the digital superhighway.