Bharti Airtel formally launches 'Airtel Safe Pay' to safeguard digital payments
Posted in: News Web Services
Estimated reading time: 1 minute, 27 seconds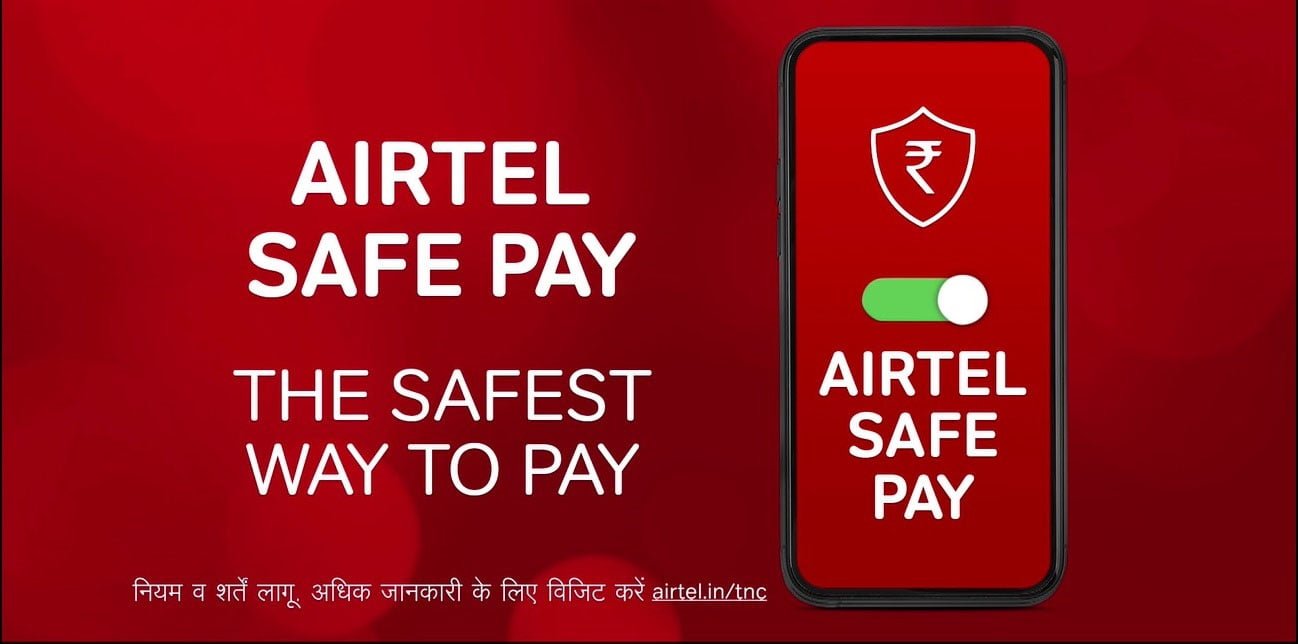 Telecom giant Bharti Airtel today formally announced the launch of 'Airtel Safe Pay' to protect Airtel customers from growing payment frauds on online transactions. 'Airtel Safe Pay' will ensure money never leaves your account without your consent making it one of the safest modes for making digital payments.
OnlyTech had back in December 2020 reported the imminent introduction of Airtel Safe Pay to offer 3rd-factor authentication. Airtel customers making UPI or net banking based payments through Airtel Payments Banks will no longer have to worry about money leaving their accounts without their consent.
Anubrata Biswas, MD & CEO, Airtel Payments Bank says, "As digital payments become the norm, especially in the post-pandemic world, we also have to solve for the challenge of frauds that are growing rapidly. We are happy to leverage Airtel's core telco strengths to bring to market this unique capability that ensures that our customers have full control over their transactions. This sets a new benchmark in the Indian digital payments space by making security paramount."
The product leverages Airtel's 'teleco-exclusive' strength of network intelligence it provides an additional layer of payment validation compared to the industry norm of two-factor authentication. The feature will offer protection from potential frauds such as phishing, stolen credentials, or passwords among others.
Adarsh Nair, Chief Product Officer, Bharti Airtel, "Airtel Safe Pay is yet another innovation where our secure network and world-class digital platforms combine to solve a unique market problem. At Airtel, we are taking the lead in offering the most secure digital payments platforms to our users and making sure that the customer is always in control without a worry about rogue transactions."