Bharti Airtel delists Rs 251 Data Pack after wide reportage
Estimated reading time: 1 minute, 31 seconds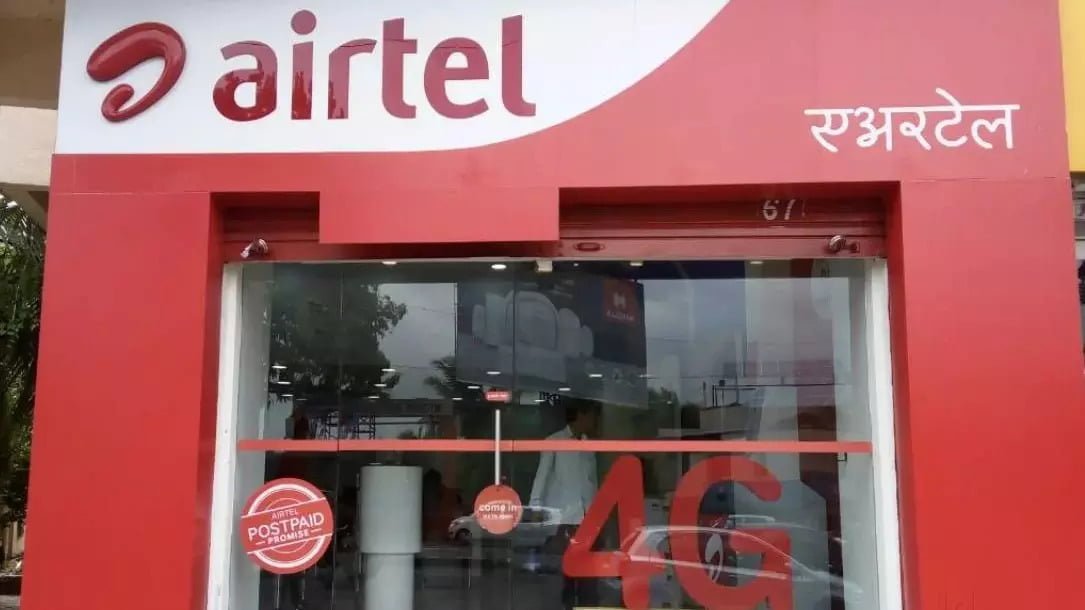 Telecom giant Bharti Airtel has delisted it's recently launched Rs 251 Data Pack after wide reportage by the mainstream media. The delisting is likely to be temporary with Airtel promoting the pack via messages sent to its customers earlier today. The Rs 251 Data Pack also continues to be available on third party recharge apps for now.
According to the prepaid recharge listings on the Bharti Airtel website, the pack is currently not available for recharge.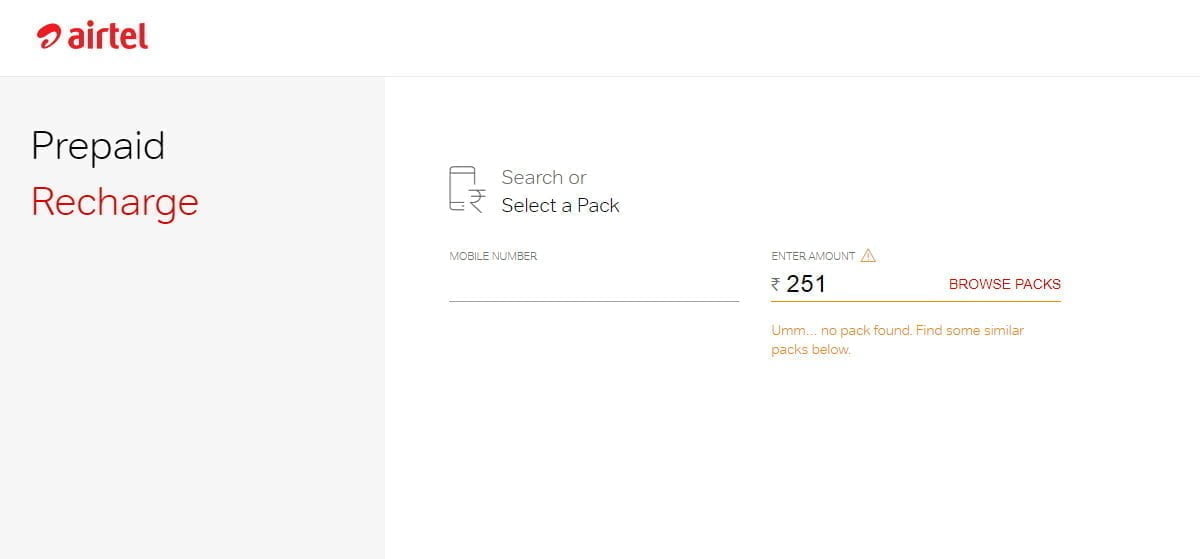 To recall, OnlyTech had initially on Tuesday evening reported the introduction of the Rs 251 Data pack. This was followed by wide reporting by the mainstream media on Wednesday following which Airtel took down the plan from its prepaid listings. The plan went missing sometime yesterday evening and is yet to reappear on the Airtel prepaid recharge portfolio.
However, the plan continues to be listed on a separate listing on Bharti Airtel's website. The data pack is also available for subscription through third party recharge apps such as Google Pay and Amazon Pay. Notably, Bharti Airtel earlier today in SMS sent to its Airtel users promoted the introduction of the pack.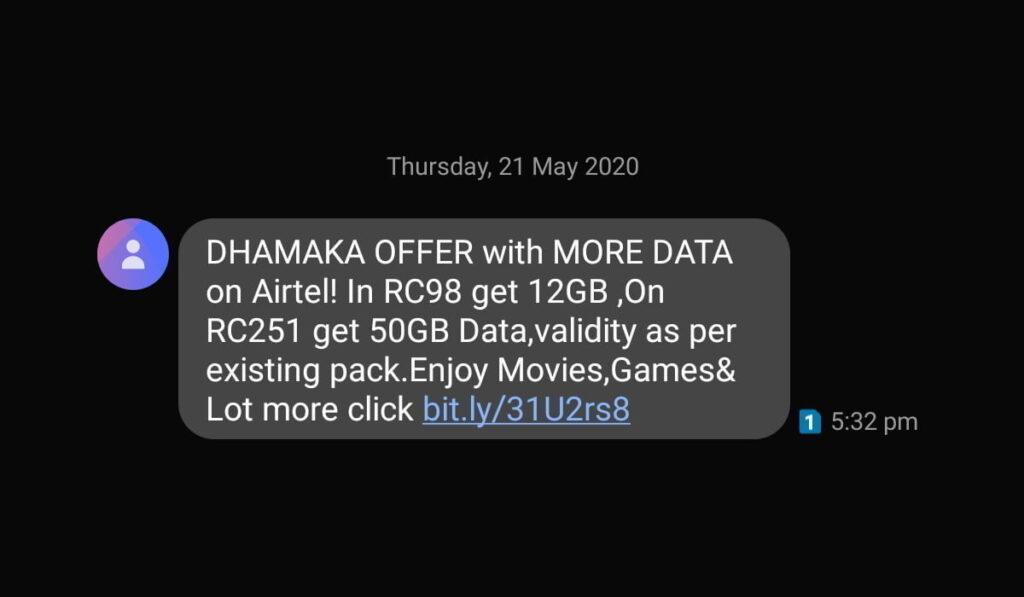 As you can see above, Airtel promoted the message earlier this evening labeling the pack as Dhamaka Offer with more data on Airtel. Pertinent to note, that Airtel has been following Reliance Jio footsteps modifying its Rs 98 Data Pack to make it similar to Jio's Rs 101 4G Data Voucher. Similarly, the Rs 251 Data Pack was brought back in after Jio introduced 3 different Work From Home packs.
While Jio had initially validity as per the existing pack for its WFH packs, Airtel has done the same. However, Reliance Jio notably revised its strategy to introduce a standalone validity on its WFH packs. One can expect Airtel's Rs 251 Data Pack to be back on its prepaid listings with a standalone validity of 30 days.