Apple launches AirPods 3rd generation and Apple Music Voice Plan
Apple AirPods 3rd Generation price in India is set at Rs. 18,500, Apple Music Voice plan will cost Rs 49 per month.
Estimated reading time: 2 minutes, 6 seconds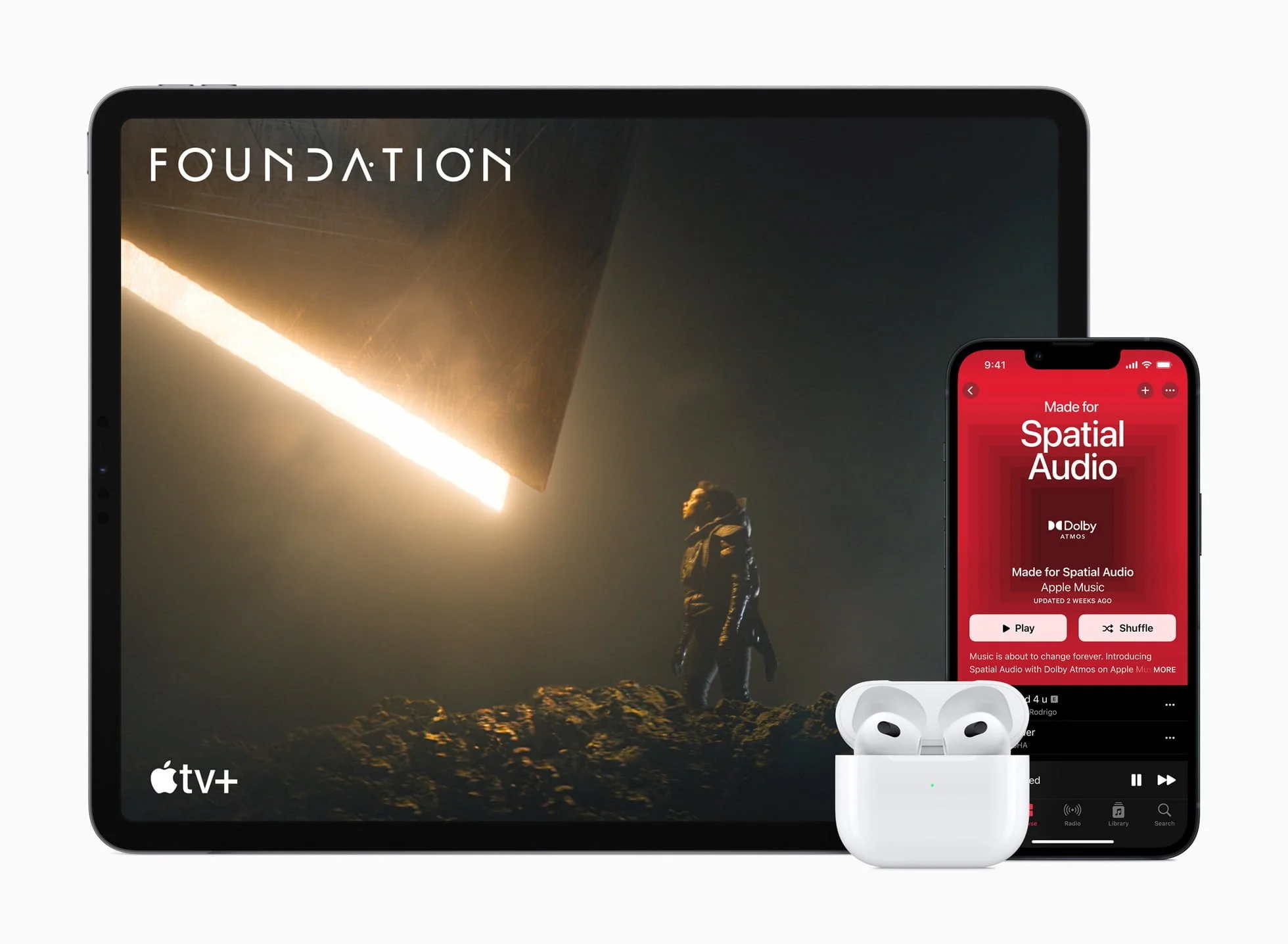 Apple at its 'Unleashed' event on Monday launched a new pair of wireless earbuds. The AirPods 3rd generation succeeding the AirPods 2 comes with AirPods Pro-like design along with new features such as Spatial Audio, Adaptive EQ, and better battery life. The company also announced the Apple Music Voice subscription plan for users accessing Apple Music using Siri.
AirPods 3 Specifications 
The AirPods 3 have a new Contour design that delivers sound directly to your ears. It has adaptive EQ which automatically tunes what you are listening to based on the shape of your ears. Using inward-facing microphone in real-time it adjusts the frequencies and the sound to provide an optimal listening experience with rich detail.
Force sensors are present on the stem for playback controls and answering, ending calls. It supports AAC-ELD codec to deliver full HD voice quality for FaceTime calls along with Dolby Atmos in Apple Music and hands-free 'Hey Siri' voice assistant features are also available.
It also features a new skin-detect sensor that can accurately tell when the AirPods are in the ears or another surface to play only when in your ears and pause playback when removed. To enhance bass output and deliver clean high frequencies it had a custom driver and a high dynamic range amplifier.
There are improvements on the battery side as well. Apple claims that these earbuds can deliver up to six hours of listening on a single charge and up to 30 hours with the case. It has fast charging and a 5-minute charge will provide 1 hour of listening time. The charging case supports MagSafe and wireless charging.
AirPods 3 Pricing and Availability
The Apple AirPods 3rd generation is priced at Rs 18,500 in India and will be available to purchase via Apple India Online Store. It will be available to order in more than 26 countries starting today and the sale starts from Tuesday, October 26th.
Apple Music Voice
The Apple Music Voice plan is a cheaper alternative to the basic Rs 99 per month and will be available at Rs 49 per month. It will be available specifically for users accessing Apple Music using Siri and later this fall going to be available in 17 countries- Australia, Austria, Canada, China Mainland, France, Germany, Hong Kong, India, Ireland, Italy, Japan, Mexico, New Zealand, Spain, Taiwan, the US, and UK.
This plan gives access to the collection of 90 million-plus songs with full playback control and unlimited song skips, however, it doesn't support a Lossless or Spatial Audio catalogue, non-Apple devices, lyrics, sharing playlists and song download.