Airtel Xstream Fiber set to launch in 70+ cities
The company in the last two weeks has added more names to the 'launching soon' tag.
Estimated reading time: 1 minute, 12 seconds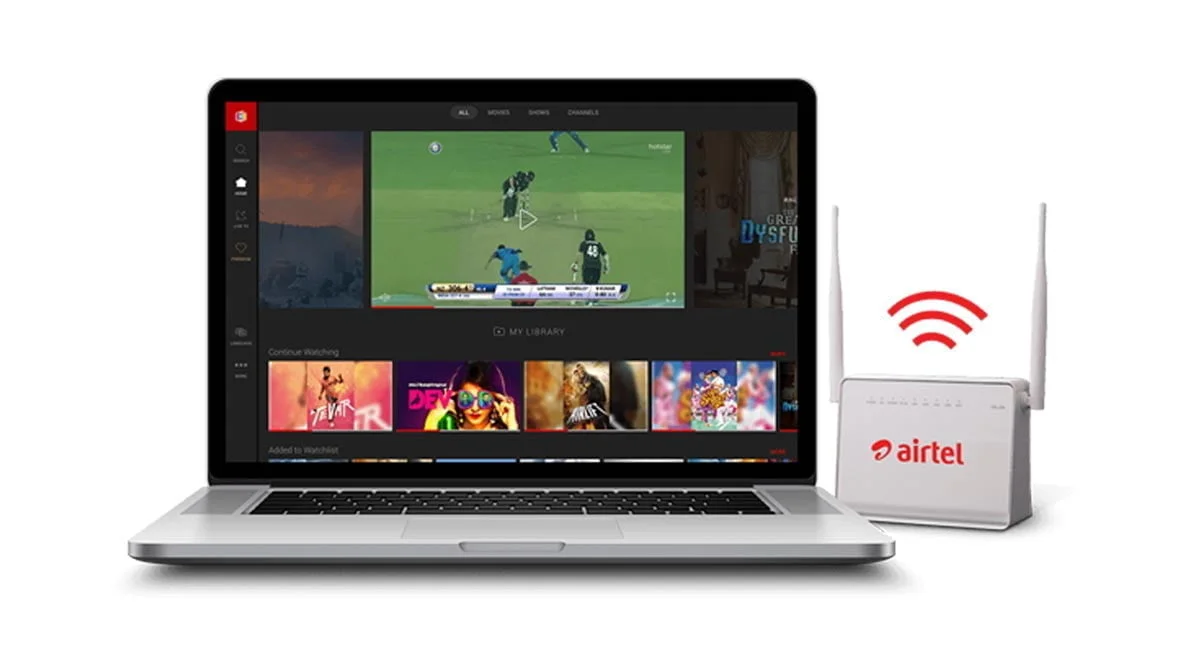 Telecom giant Bharti Airtel is set to roll out its Fiber-To-The-Home (FTTH) services in over 70 plus cities across the country with over 70 listings on Bharti Airtel's website listing 'launching soon' tag along with the city names. The company in the last two weeks has added more names to the 'launching soon' tag.
The company as part of the aggressive rollout of FTTH services on the back of the COVID-19 pandemic has plans to reach 1,000 cities with 40 million homes in the next 12-18 months.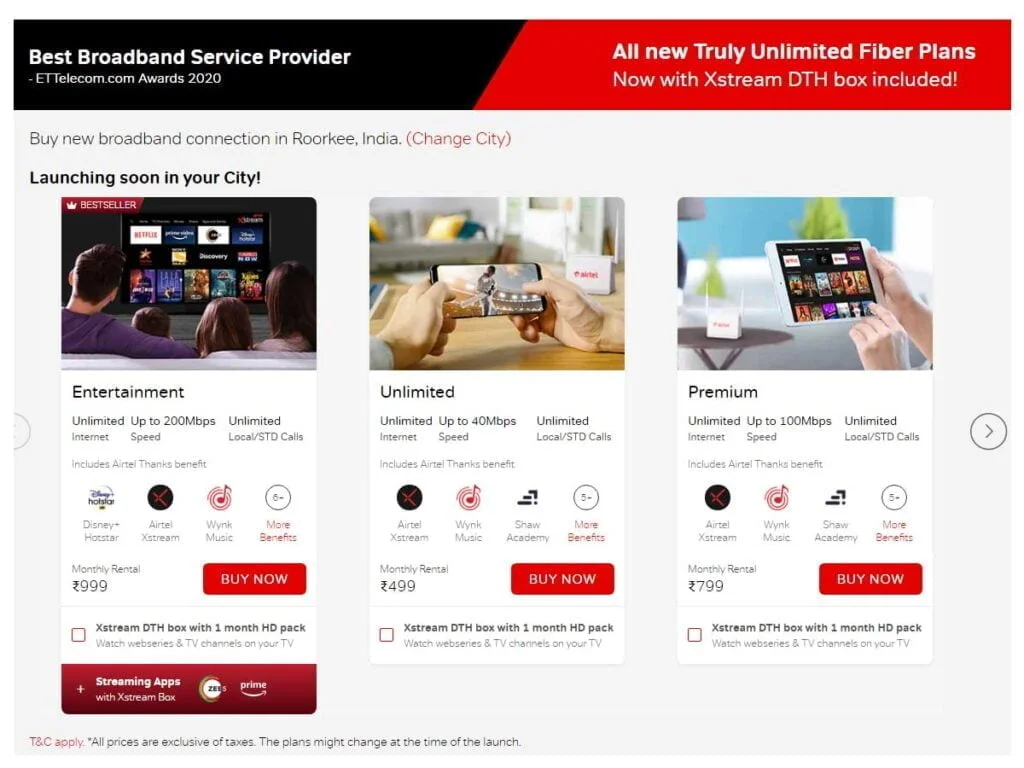 Budgam, Chikkaballapur, Chitradurga, Dindigul, Kurukshetra, Ichalkaranji, Pathankot, Pithoragarh, Pulwama, Rampur, Roorkee, Saoner, and Sangareddy are among the newly featured cities within the launching soon list.
Bharthana, Chamrajanagar, Sonbhadra, Shimoga and Warangal have been dropped from the launching soon list.
A (5)
B (8)
C (8)
Akhnoor, Ariyalur, Aligarh, Amalner, Aurangabad
Badaun, Bahadurgarh, Balrampur, Barwani, Bhagalpur, Budgam, Bhusawal, Bijapur
Chamoli, Champawat, Chandauli, Chikkaballapur, Channapatna, Chittorgarh, Chikodi, Chitradurga
D (5)
G (2)
H (3)
Davanagere, Dharamshala, Dhule, Dindori, Dindigul
Ganganagar, Gudivada
Hoshangabad, Hosur, Hoshiarpur
J (1)
K (4)
L (1)
Jalna
Kaushambi, Khammam, Kodagu, Kushinagar, Kurukshetra
Latur
M (7)
I and N (2)
P (6)
Mahendragarh, Maharajganj, Mainpuri, Mewat, Mirzapur, Muzaffarpur, Muzzafarnagar
Ichalkaranji, Nainital
Parbhani, Patiala, Poonch, Pathankot, Pithoragarh, Pulwama,
R (9)
S (8)
T (3)
Raigad, Rajsamand, Ramanagara, Ramanathapuram, Ropar, Ratnagiri, Rudraprayag, Rampur, Roorkee
Saran, Sangareddy, Saoner, Satara, Shrawasti, Siddharthnagar, Sivaganga, Solapur
Thiruvannamalai, Thoothukkudi, Tirupati
U and V (2)
Uttarkashi, Viluppuram
Separately. the company has around 157 cities on the shortlist for potential launch wherein customers can invite Airtel Xstream Fiber to their neighbourhood.