Airtel Xstream Fiber Plus Mesh Plan at Rs 25000 per year to offer Premium plan benefits: Report
Posted in: Airtel Xstream Fiber News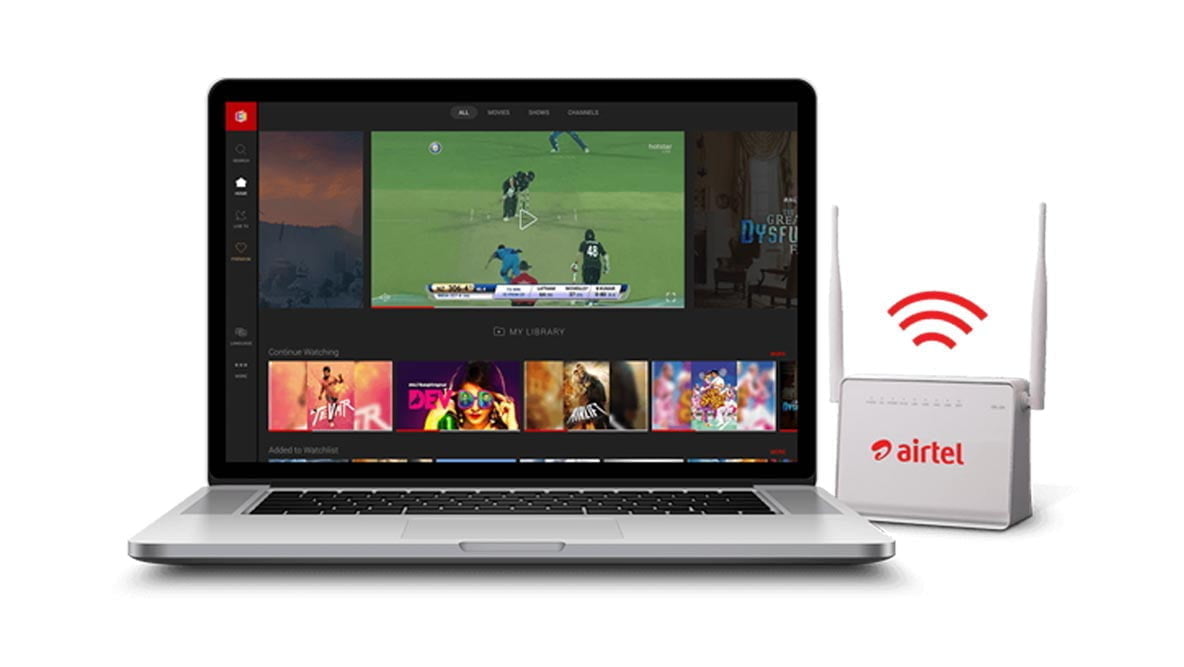 Telecom giant Bharti Airtel's Wi-Fi mesh service Airtel Xstream Fiber Plus has reportedly gone live with News18 managing to lay its hands on the details of the Airtel Xstream Fiber Plus Mesh plan which costs Rs 25000 per year.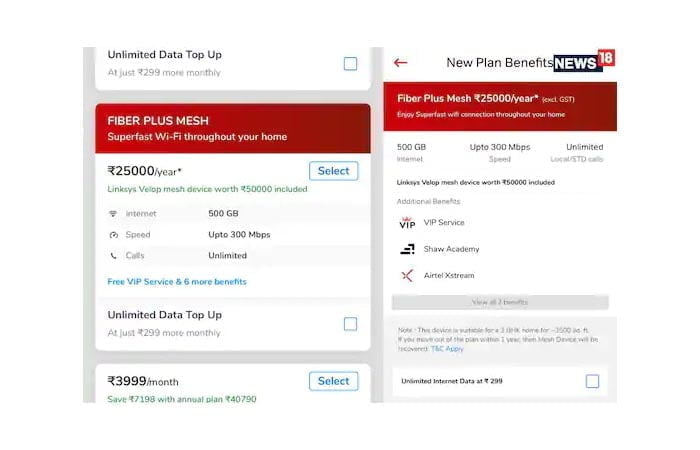 After receiving the update to recommend Airtel Xstream Fiber Mesh Plan, the plan is now available for subscription according to a News18 report, the Fiber Plus Mesh plan will cost Rs 25000 per year excluding GST. After GST, the yearly plan will cost Rs 29500 and offer 500GB monthly data, unlimited calls, and an internet speed of 300 Mbps. The plan will also offer VIP service, Shaw Academy, and Airtel Xstream among the plan benefits.
Airtel Xstream Fiber users will receive Linksys Velop mesh device worth Rs 50000 included as part of the Fiber Plus Mesh plan. The device is suitable for a 2 BHK home of 3500 square feet. If the customer moves out of the plan within 2 years, then Airtel will take back the device. However, after paying the annual payment for the first year upfront, customers can switch to monthly billing in the second year.
The Premium plan on annual basis costs Rs 15290 without tax which indicates that the cost of the mesh service is Rs 9710 for an year. The Airtel Xstream Fiber Mesh plan is an upgraded version of the Premium plan bundled with the Fiber Plus mesh service.