Airtel Xstream AirFiber now available in Kolkata
Xstream AirFiber is currently available in three cities in India, including Delhi, Mumbai, and Kolkata. Customers need to visit their nearest Airtel Store to get the Xstream AirFiber.
Estimated reading time: 0 minutes, 57 seconds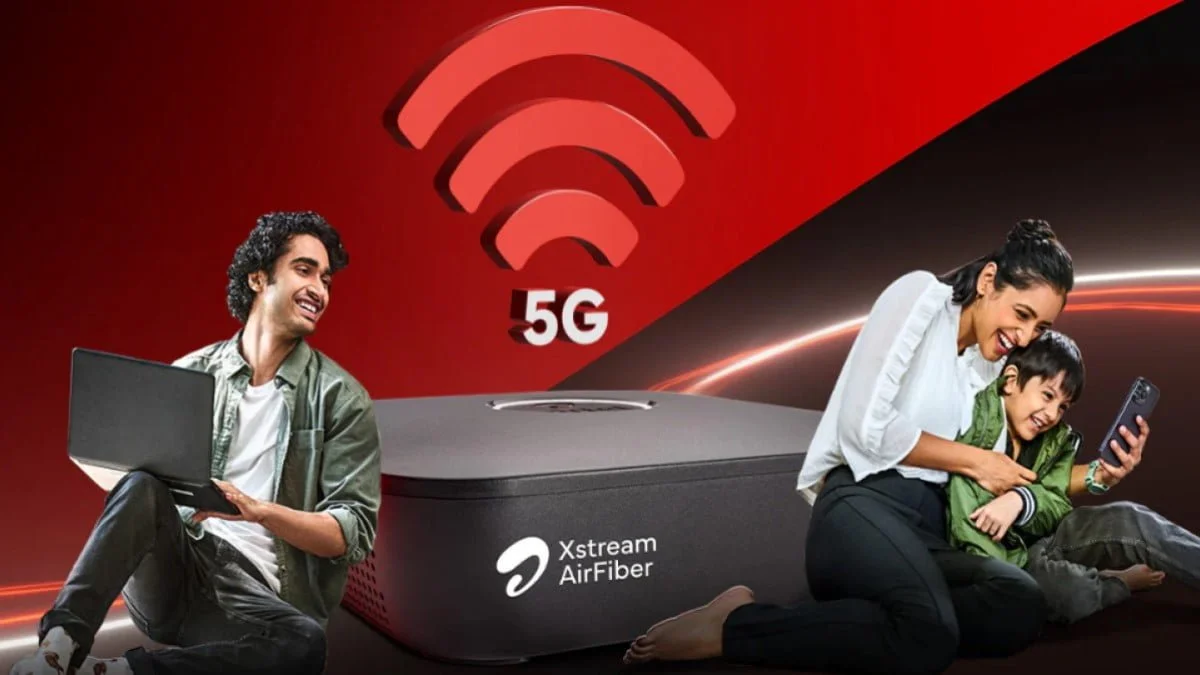 Telecom service provider Bharti Airtel launched Xstream AirFiber, its fixed wireless access (FWA) solution based on 5G technology, in Delhi and Mumbai in August 2023. Now, the company has expanded its AirFiber services to Kolkata. Xstream AirFiber aims to deliver high-speed wireless internet connectivity to homes in rural and urban areas in India where fiber broadband is not feasible. The company is expected to roll out the Xstream AirFiber services to other cities in a phased manner.
Xstream AirFiber plan details
Airtel Xstream AirFiber costs Rs. 799 per month and offers up to 100 Mbps of internet speeds. The plan can be availed for six months with a one-time refundable security deposit of Rs. 2500. Moreover, customers will have to make a one-time payment of Rs. 7,733 to get the service, which consists of a six-month plan of Rs. 4,435 (18 percent GST applicable) and a refundable security deposit of Rs. 2,500.
To avail of the Xstream AirFiber services, customers need to walk into the Airtel store and opt for Xstream AirFiber. Standard KYC documents are required to get the Airtel Xstream AirFiber connection. Customers can also visit the Airtel Xstream AirFiber website for more information.