Airtel WiFi calling now available across India; supports over 100 handsets
Estimated reading time: 2 minutes, 11 seconds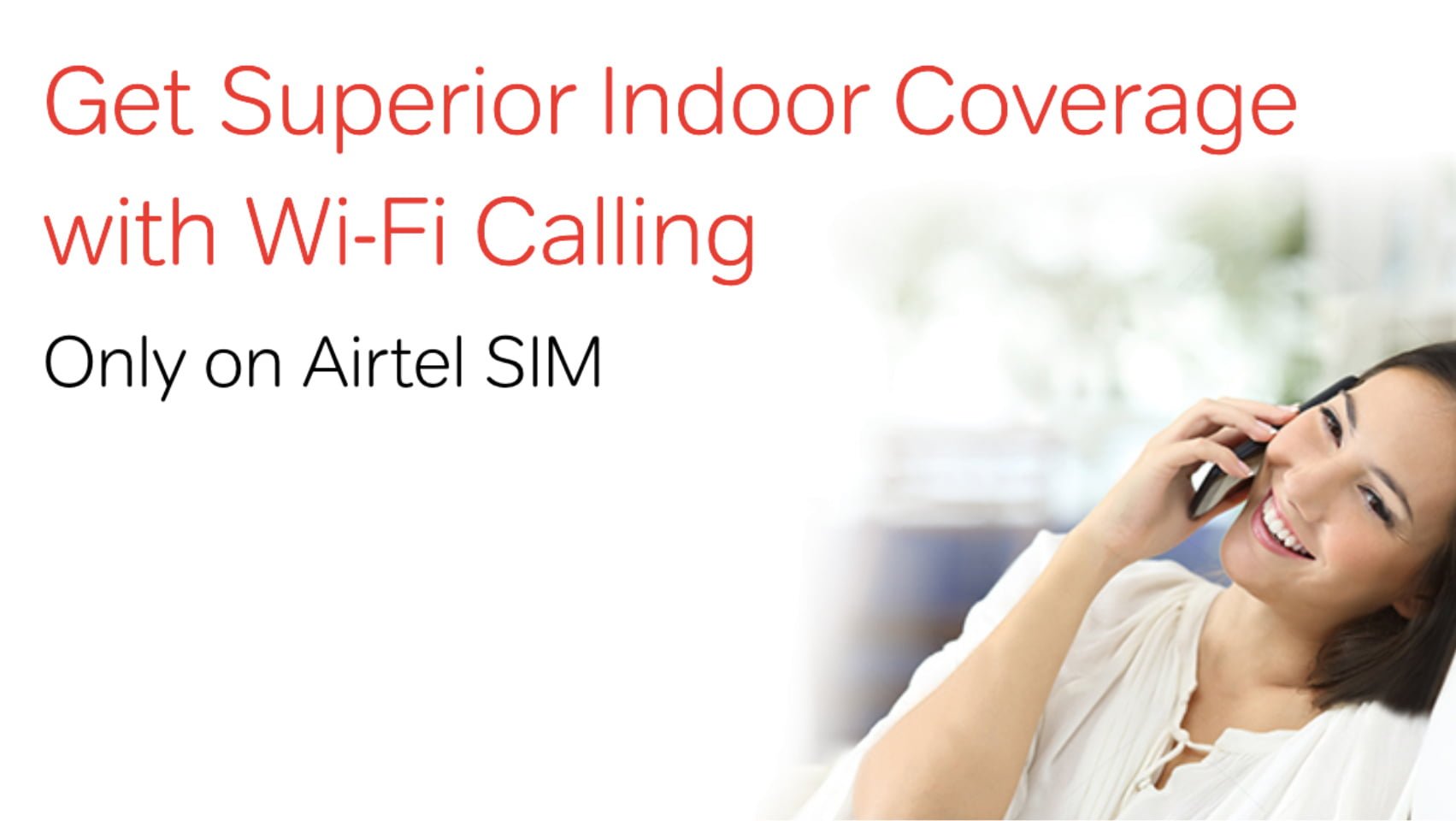 In December 2019, Bharti Airtel launched its VoWiFi service in Delhi. Later, it expanded the service in five more circles. Today, Airtel has announced that its WiFi calling service is now available across India, except Jammu & Kashmir, North East, and Assam.
Randeep Sekhon, CTO – Bharti Airtel said: "We are delighted with the extremely positive customer response for Airtel Wi-Fi Calling. The technology has truly transformed the indoor network quality for Airtel mobile customers, particularly in high population density areas in urban markets. Airtel is also the first to make the service LIVE across India and our customers can use the feature on any Wi-Fi."
In one of the fastest uptake of a new network technology in India, Airtel Wi-Fi Calling has already crossed one million users.
When Airtel WiFi calling was launched, it was limited to few handsets and worked only with Airtel Broadband. Now, WiFi calling is compatible with more than 100 handsets and works with any WiFi network.
Here's a list of devices that are compatible with Airtel WiFi calling:
Apple iPhone: iPhone XR, iPhone 6S, iPhone 6S Plus, iPhone 7, iPhone 7 Plus, iPhone SE, iPhone 8, iPhone 8 Plus, iPhone X, iPhone XS, iPhone XS Max, iPhone 11, and iPhone 11 Pro.
OnePlus: One Plus 7, One Plus 7T, One Plus 7Pro, One Plus 7T Pro, One Plus 6, and One Plus 6T
Xiaomi: Xiaomi POCO F1, Redmi K20, Redmi K20 Pro, Redmi 7A, Redmi 7, Redmi Note 7 Pro, and Redmi Y3
Samsung: J6, A10s, On6, M30s, S10, S10+, S10e, M20, Note 10, Note 9, Note 10+, M30, A30s, and A50S
Vivo: Vivo V15 and Vivo Y17
Tecno: Phantom 9, Spark Go Plus, Spark Go, Spark Air, Spark 4 (KC2), Spark 4-KC2J, Camon Ace 2, Camon Ace 2X, Camon12 Air, and Spark Power
Spice: Spice F311, and Spice M5353
Itel: A46
Infinix: Hot 8, S5 Lite, S5, Note 4, Smart 2, Note 5, S4, Smart 3, and Hot 7
Mobiistar: C1, C1 Lite, C1 Shine, C2, E1 Selfie, and X1 Notch
Coolpad: Cool 3, Cool 5, Note 5, Mega 5C, and Note 5 Lite
Gionee: F205 Pro, and F103 Pro
Asus: Asus Zenfone Max Pro M1 (Asus X00TD), and Asus ZenFone Max Pro M2 (Asus ZB630KL)
Micromax: Infinity N12, N11, and B5
Zolo: Zolo ZX
Panasonic: P100, Eluguray 700, P95, and P85 NXT
Compatible handset users need to go to settings and enable the WiFi calling switch. Airtel suggests to keep VoLTE switch on for the seamless experience. If the WiFi calling switch is not available, a software upgrade might be required.
Recently, Jio also announced pan India VoWiFi service. The service will be enabled between 7th to 16th January. Jio VoWiFi calling is compatible with more than 150 handsets and works with any WiFi network.