Airtel to shut down copper assets in a year and shift completely to FTTH
Posted in: Airtel Xstream Fiber News
Estimated reading time: 2 minutes, 37 seconds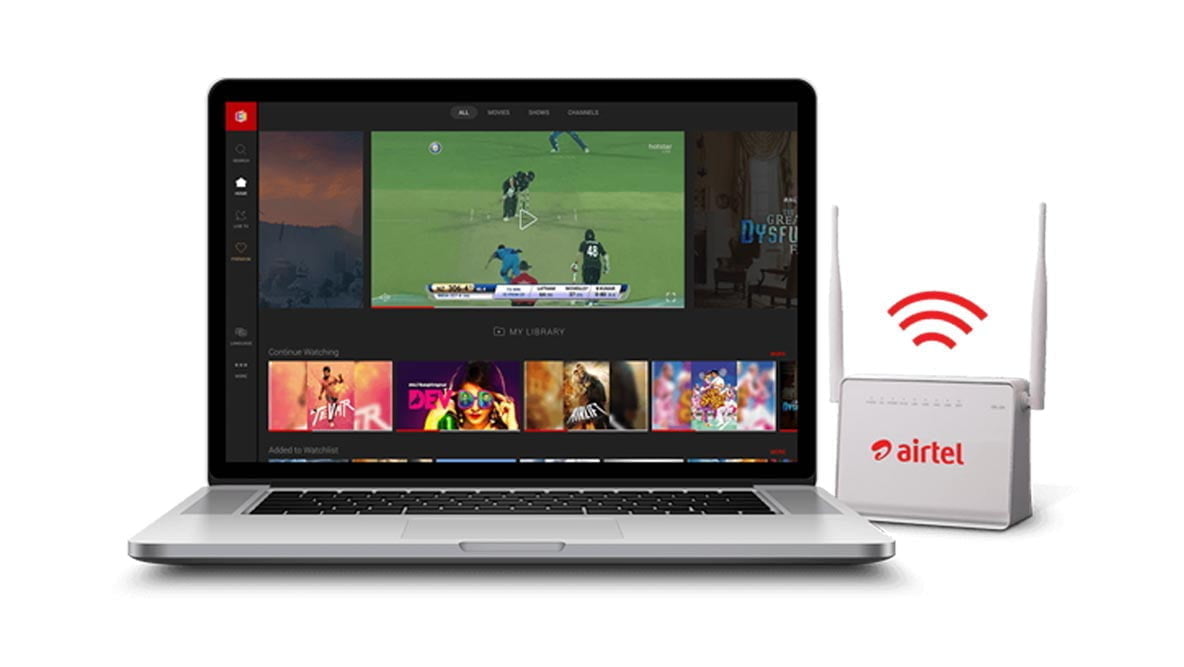 Telecom giant Bharti Airtel is working on rapidly upgrading its legacy copper assets to fiber with the company expecting to shut down its copper infrastructure within a year and having only fiber-to-the-home. The development was highlighted by Bharti Airtel India CEO Gopal Vittal during Q3 FY 21 conference call earlier this afternoon.
The company added 1.4 million fiber home passes during the quarter with the scale of the rollout of Airtel Xstream Fiber at a historic high. The company expects the game-changing move to dramatically raise the experience and lower Airtel's cost.
"The Broadband category is clearly seeing very strong adoption. And I believe the next few years will be the time for scaling this business as the need for high speed Broadband explodes. We continue to focus on our core strategy of expansion and experience in this business," said Gopal Vittal, Bharti Airtel India CEO during the conference call.
Airtel's LCO model which includes local cable operator's currently live in a hundred twenty plus cities and growing rapidly is expected to get to a thousand cities in a year or so with Airtel believing that it is on a course to achieve it.
"We further embellish the power of our proposition encompassing connectivity entertainment and a unified experience with a little extreme. We're now making steady progress on are bundling of convergence across services. As a result, we've added two hundred fifteen thousand customers in the quarter a level of growth that has been the highest since we started this business," added Gopal Vittal, Bharti Airtel India CEO.
"I think the home broadband category is at a cusp in terms of growth and ever since COVID and the growth of work from home as well as study from home. There has been an explosion in home broadband The increased penetration of streaming services has also resulted in an acceleration of home broadband. We were available in about a hundred cities. And if you look at these hundred cities, we've added a historic high in terms of Home passes that we have deployed in the quarter. In addition to this. We also rolled out the local cable operator model. I think this is a breakthrough model that we have now got hundreds of local cable operators in over a hundred twenty cities and planning to get to about a thousand cities in a year. So we believe that we will leave no stone unturned to invest in home broadband to a combination of where we can do our own roll outs in the top cities and partner with our cable partners for the last mile in the smaller cities" added Gopal Vittal, Bharti Airtel India CEO.
The home broadband business will allow Airtel to bundle services with an integrated suite of products across entertainment, mobility, and broadband with Airtel seeing a dramatic reduction in churn. The home broadband business gives the opportunity to have a deeper relationship across the entire portfolio of mobility and entertainment.
The upgradation of the Homes network has resulted in Airtel taking an accelerated charge due to the technological obsolescence of the particular business asset with Airtel taking the charge in the current quarter.