Airtel increases price of ZEE5 topup to Rs 99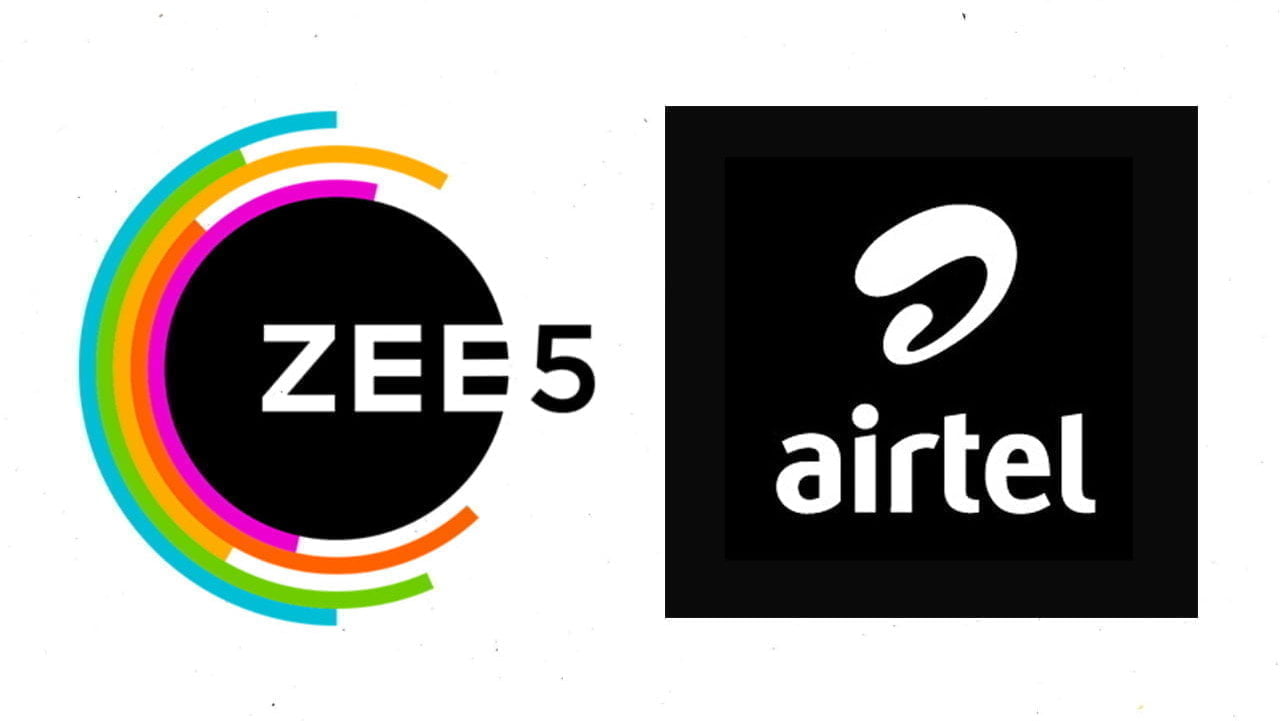 Bharti Airtel has revised the price of the ZEE5 Premium monthly topup and removed the 20% discount it was providing since launch. ZEE5 Premium topup which was earlier being provided at Rs 79 is now being provided at the original cost without any discount.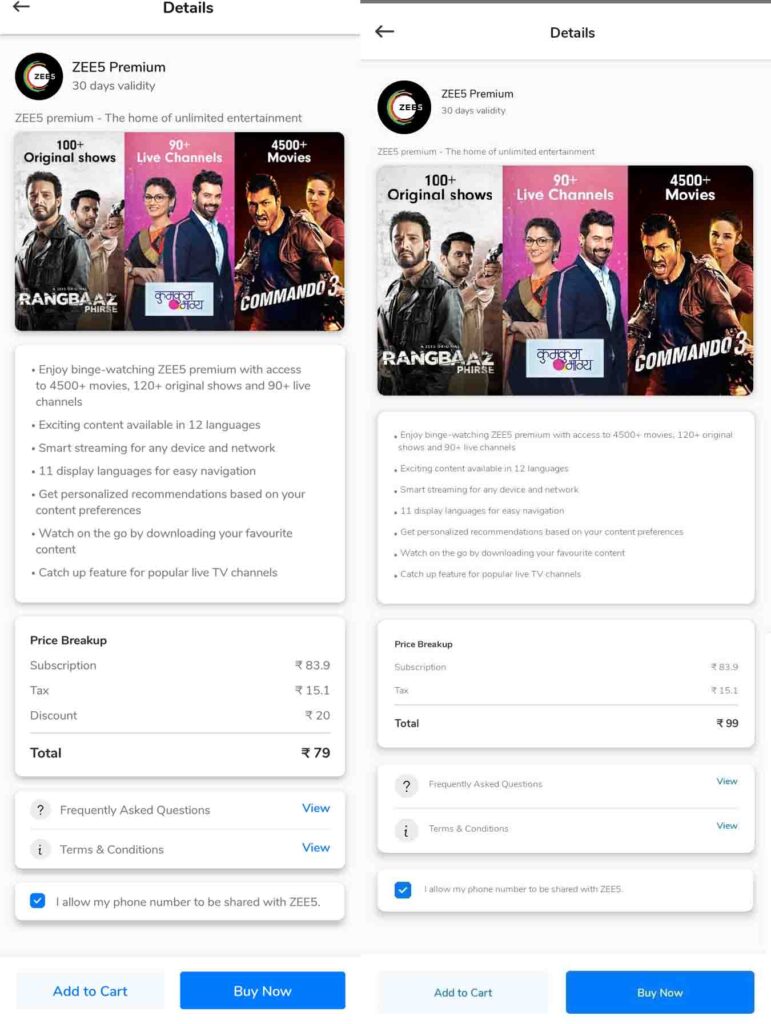 ZEE5 Premium subscription can now be bought at Rs 99, up from Rs 79 which was price at the time of introduction in the Digital Store. The topup offers 30 days validity which offers subscription to the entire catalogue.
The revision in price has happened in the past few days with the discontinuation of the Rs 20 discount. Airtel and ZEE5 had back in July announced the launch of prepaid packs bundled with ZEE5 Premium making it easier for Airtel's customers to access rich content from ZEE5.
ZEE5 has 90+ live TV channels, 4500+ movies, 120+ original shows with content available in 12 languages. It has 11 display languages for easy navigation among other features.