ACT Fibernet offering 15 Day Trial in Delhi as part of Dilli, ab #DilToDo campaign
Estimated reading time: 1 minute, 5 seconds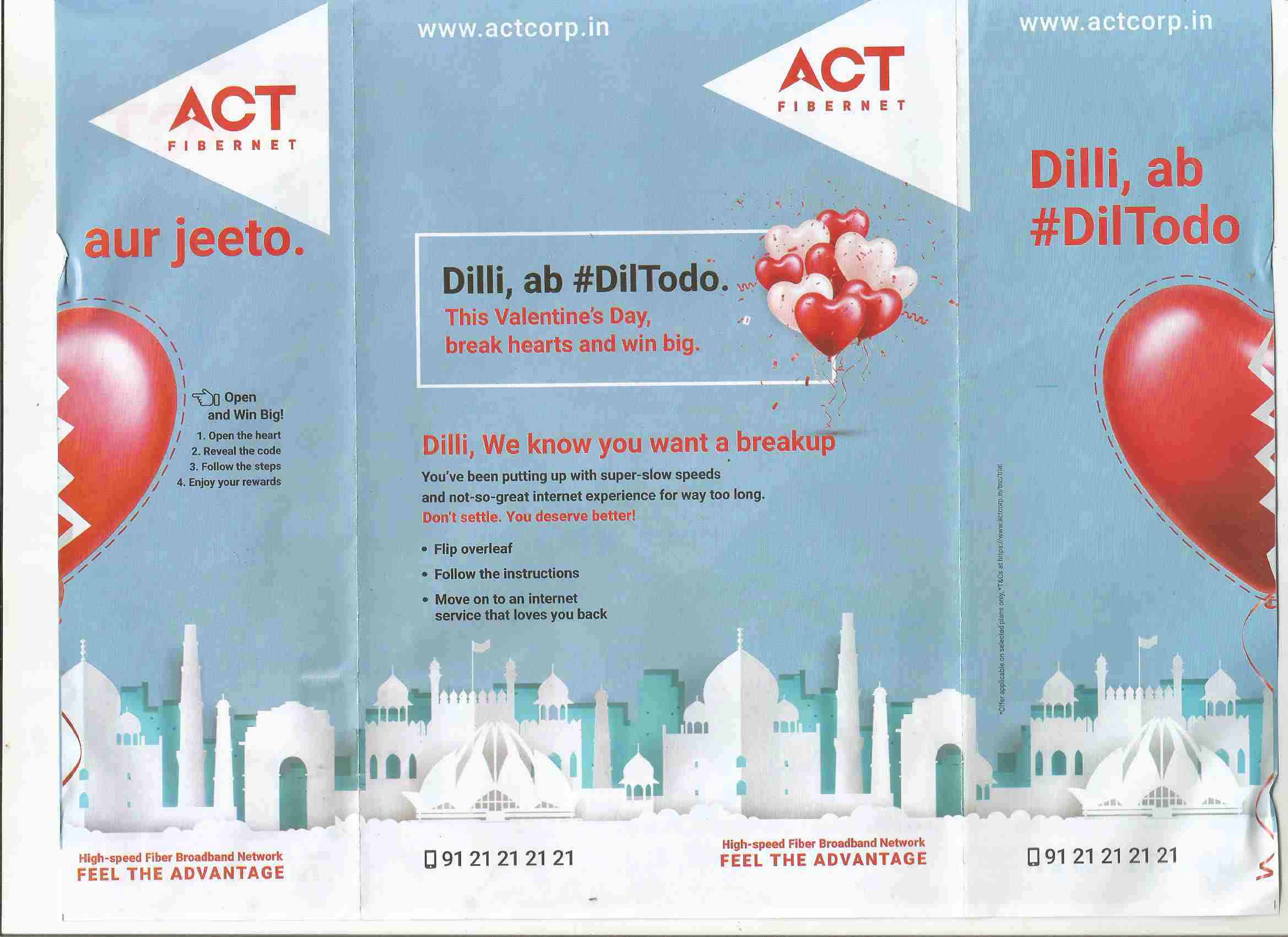 ACT Fibernet (Atria Convergence Technologies Ltd), one of India's leading internet service providers (ISPs) is offering a 15 day trial for its new consumers in Delhi. The internet service provider on February 13 has launched a new unique campaign 'Dilli, Dil Todo' for its consumers in Delhi.
ACT Fibernet is looking to encourage Delhiites to break hearts and give up super-slow speed connections and not-so-great internet experience. Through the campaign, the company is looking to reach out to the unsatisfied broadband users and make them move to an internet service that loves them back.
Ravi Karthik, Head of Marketing, New Products, and Innovation says, "We launched this campaign to bring a fun twist to Valentine's Day and showcase how breaking up can sometimes be for the better and want to make this a fun valentine's for Delhiites".
ACT is offering a 15 day free trial for its new customers in Delhi as part of the campaign. New connections users can redeem the 15-day trial by visiting the website of the internet service provider. While applying for a new 1-month connection, customers in Delhi need to enter code 'ACTTRIAL' to enjoy the incredible experience for a 15-day trial. The move is an attempt from ACT Fibernet to capture more market share in Delhi with Hathway recently doing aggressive marketing.