Zomato discontinues loyalty program Zomato Pro, may launch a new updated program soon
The membership is unavailable for renewal as we are working on a new and better experience for you. We request you to check the Zomato app to stay updated on the latest offerings
Estimated reading time: 1 minute, 59 seconds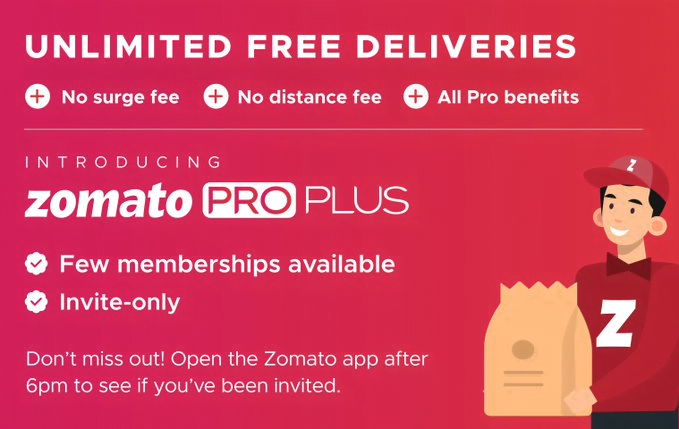 Online restaurant finder and food delivery app Zomato has made some changes to its customer loyalty program dubbed 'Zomato Pro' which provided upto 40% off on dining in and upto 30% off on food delivery orders. The company has already discontinued its premium version of the loyalty program called 'Zomato Pro Plus' which provided the additional benefit of zero delivery charges or surge on long distance delivery charges on all food orders.
Some users who tried to renew their expired Zomato Pro membership were greeted with a message which read "Thank you for being a part of the Zomato Pro program. The membership is unavailable for renewal as we are working on a new and better experience for you. We request you to check the Zomato app to stay updated on the latest offerings," indicating that the company is yet again redesigning its loyalty program which had recently been rechristened from Zomato Gold.
We are taking feedback and working closely with our customers and restaurant partners to craft a new program. Meanwhile, we are not onboarding new members and merchant partners to Zomato Pro and Zomato Pro Plus. While active members can continue to get their benefits as promised, they will not be able to extend/renew their memberships once their membership tenure expires

a company spokesperson told Indian Express
Zomato is also modifying the benefits on the Edition Classic credit card from 20th September which it offers in partnership with RBL bank. The card which earlier provided unlimited 5% cashback on Zomato transactions now has a capping of 500 reward points per day and the 5% CB is extended to Blinkit as well which was recently acquired by Zomato. The 5% unlimited cashback on swiping the card at POS terminals at any restaurant is now discontinued. Cashback on online transactions on all other merchants is now reduced to 1% which is the same as offline card swiping. The 10% unlimited cashback on Birthdays is also being discontinued. The card however continues to offer a free annual membership to Zomato Pro (or the equivalent to the program as and when it is launched).
Zomato Pro Plus was competing with its rival Swiggy One which offers unlimited free deliveries on food orders from partner restaurants and zero delivery charges on Swiggy Instamart orders higher than Rs 99 and discount on Swiggy Genie orders. Swiggy One is available in two denominations, Rs 299 with 3-month validity and Rs 899 with annual validity.