Updated My Vodafone app adds new features for postpaid users
Estimated reading time: 1 minute, 36 seconds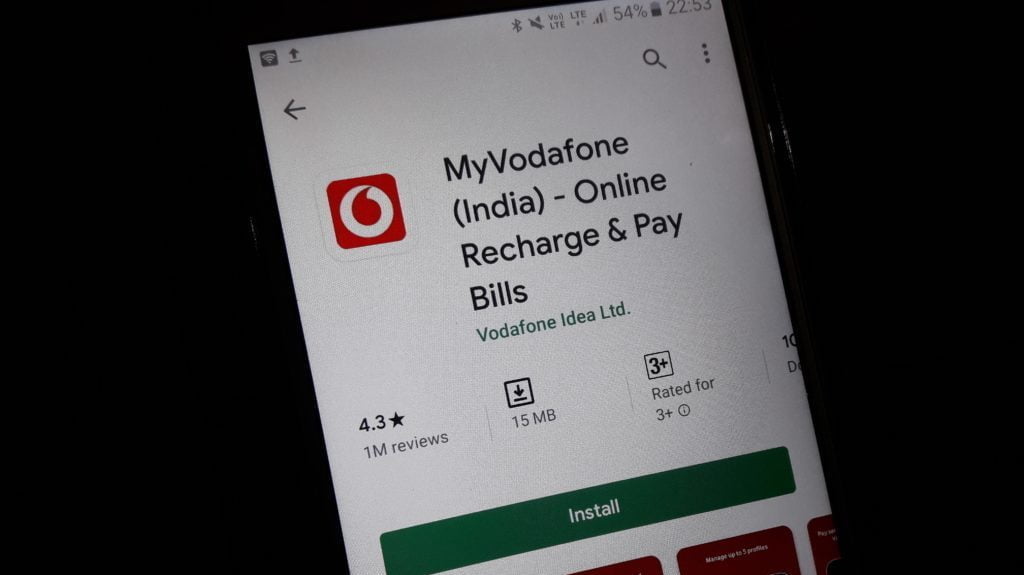 Vodafone India has recently updated the My Vodafone app to add new features for its postpaid users. Vodafone postpaid subscribers can now download their bill payment receipts for the last six months from the app. Earlier, it was possible only through the Vodafone India website.
The app now also allows users to pay postpaid bills in advance. Enterprise users can download and email their bill from the app. My Vodafone app includes a new widget on the homepage that allows Vodafone customers to set or change caller tunes.
Postpaid customers on the Family plan can now upgrade to the Vodafone REDX plan using the My Vodafone app. Vodafone REDX is a limited edition postpaid plan at Rs. 999 that includes one-year Netflix, Amazon Prime, Vodafone Play, and Zee5 subscriptions. It also gives 50 percent higher data speeds, access to Airport lounge, and built-in international roaming.
These recently added features are available only on the latest version of the app. Users running older versions need to update the app from their respective app stores. The latest version of My Vodafone Android app is 8.0.3.1, it was updated on January 20, 2020, while the iOS app has version 7.0.3.1, and it was updated on January 10, 2020.
My Vodafone app also comes with enhanced features for postpaid subscribers. Using the app, postpaid subscribers can control data usage and spends, make bill payments on the go. The app supports all payment options like a credit card, debit card, Net banking, etc. The app also allows users to search and connect to Vodafone Wifi zone networks.
There are no data charges while using My Vodafone app from Vodafone mobile internet connection. However, data charges are applicable for usage outside India and external touchpoints.
Recently, Vodafone has launched two new unlimited plans for Mumbai and Madhya Pradesh for Rs. 558 and Rs. 398. The telecom operator has also revised Rs. 19 unlimited plan to offer 200 MB of data for 2 days in Mumbai, Madhya Pradesh, and Haryana circles.