Supercell announces three new games based on the Clash of Clans universe
Posted in: Gaming & Consoles News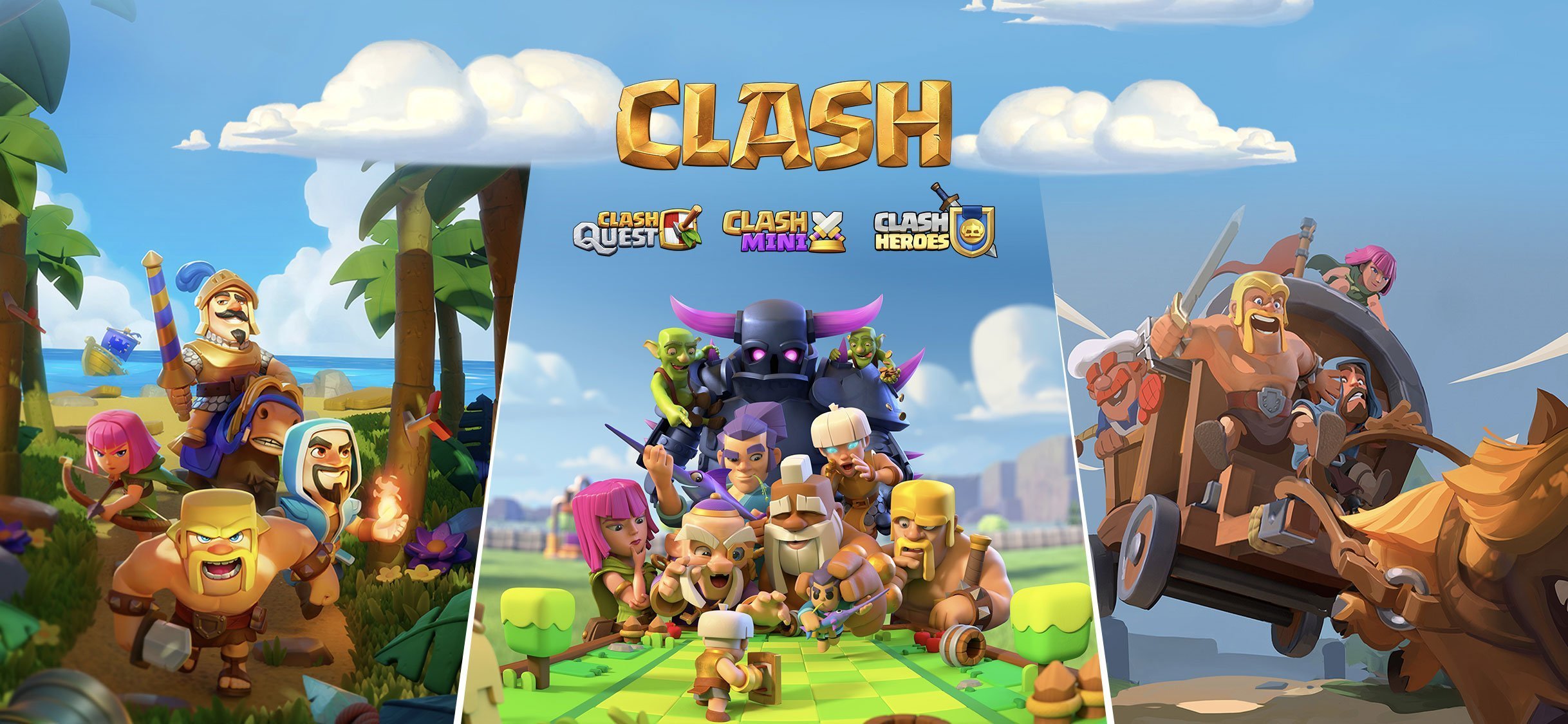 Supercell, the Finnish mobile game developer known for creating games like Hay Day and Brawl Stars has announced three new games based on the Clash Universe, currently comprising of money-making games for the developer like Clash of Clans and Clash Royale.
We want the community to know the different types of Clash games being worked on – these new games are nothing like prior Clash games. We want to focus on creating new ways of enjoying and playing with your favorite Clash characters, while deepening the world through new environments and gameplay experiences. That last part is key – we want to offer new ways of playing Clash and hope these games add on to your current gaming experience. Of course, there's a chance you might not like these games – and that's okay, it's all good. We totally understand these are very different from Clash of Clans and Clash Royale. On top of offering a new Clash experience to current players, we want to broaden Clash to new audiences who haven't experienced Clash before.

Supercell on the new Clash games in development
The three games include: Clash Quest, a turn-based tactical adventure game; Clash Mini, a virtual board game where you build teams of adorable miniatures; and Clash Heroes, a co-op action roleplaying game. The developer also notes that all these games are in early stages of their development and will likely change in some ways as things progress. While Clash Quest is being built in the company's headquarters in Helsinki, Finland, the other two games are being developed from the company's new Supercell Shanghai studio.
Supercell also notes that some of these games may not see light of the day at all. "With your feedback, we think these three can become the great games that Clash fans deserve," the developer says. "If they don't meet the standards though, we'll kill them and move on to other attempts." All the games in development have independent teams working on them, and are also independent from the existing Clash games. This means that even if these in-development games get cancelled, Clash of Clans and Clash Royale will not be affected.
There's no word on when any of these new games will start rolling out in beta, but Supercell also mentions that it has several other non-Clash games in development.