Sun NXT offers free access to serials till 25th February
Posted in: News OTT Services
Estimated reading time: 0 minutes, 55 seconds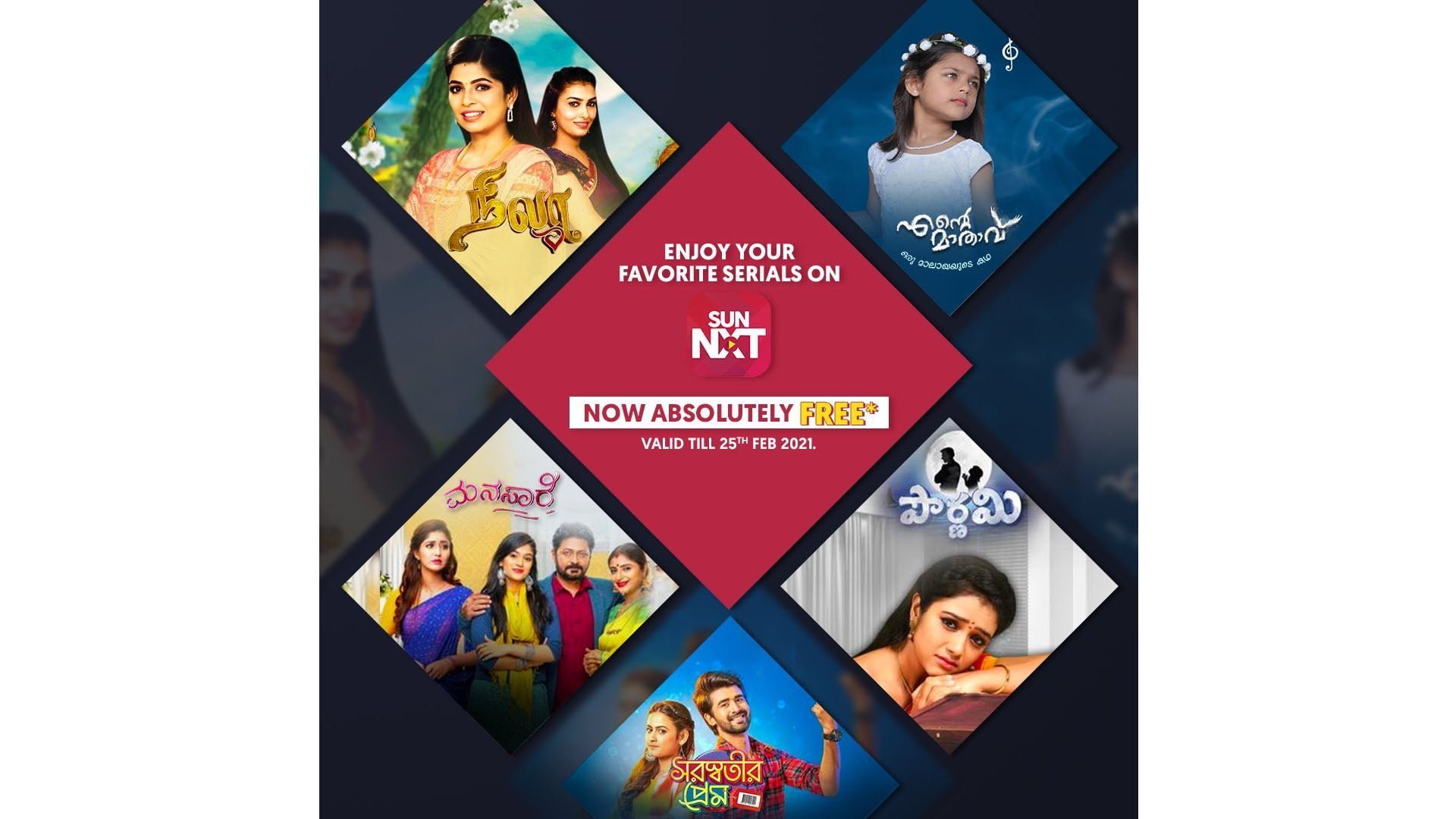 Sun TV Network's over-the-top (OTT) platform Sun NXT is allowing its users to access their favourite serials on the Sun NXT app and Sun NXT website for free without any subscription plan. The access will however be for a limited period till 25th February 2021.
Sun NXT offers content in Kannada, Malayalam, Telugu, Bengali, and Tamil. Sun TV Network on linear TV has GECs in all five languages including Udaya TV, Sun TV, Gemini TV, Surya, TV, and Sun Bangla. Sun NXT users will be getting access TV serials from these channels free of cost on Sun NXT for the next 20 plus days.
Sundari, Misti O Aami, Abhiyum Njanum, Abhi Matte Nanu, Saraswatir Prem, Harano Sur, Kanyadan, Aravinda Sametha, Vanathai Pola. Ruchiyathra, Namaste Karnataka, Swantham Sujaratha, Deeparadhana among others available for free to SUN NXT users.
Sun NXT normally offers monthly, quarterly, and annual subscription plans which offers access to the content on Sun NXT including TV shows, movies, live TV, and music videos. The free offer is seemingly a bid from Sun NXT to attract more new subscribers towards it platforms.