Reliance Jio launches JioFiber Backup plan for Rs. 198
JioFiber Backup plan offers unlimited data at 10Mbps speed and free landline calls.
Estimated reading time: 1 minute, 37 seconds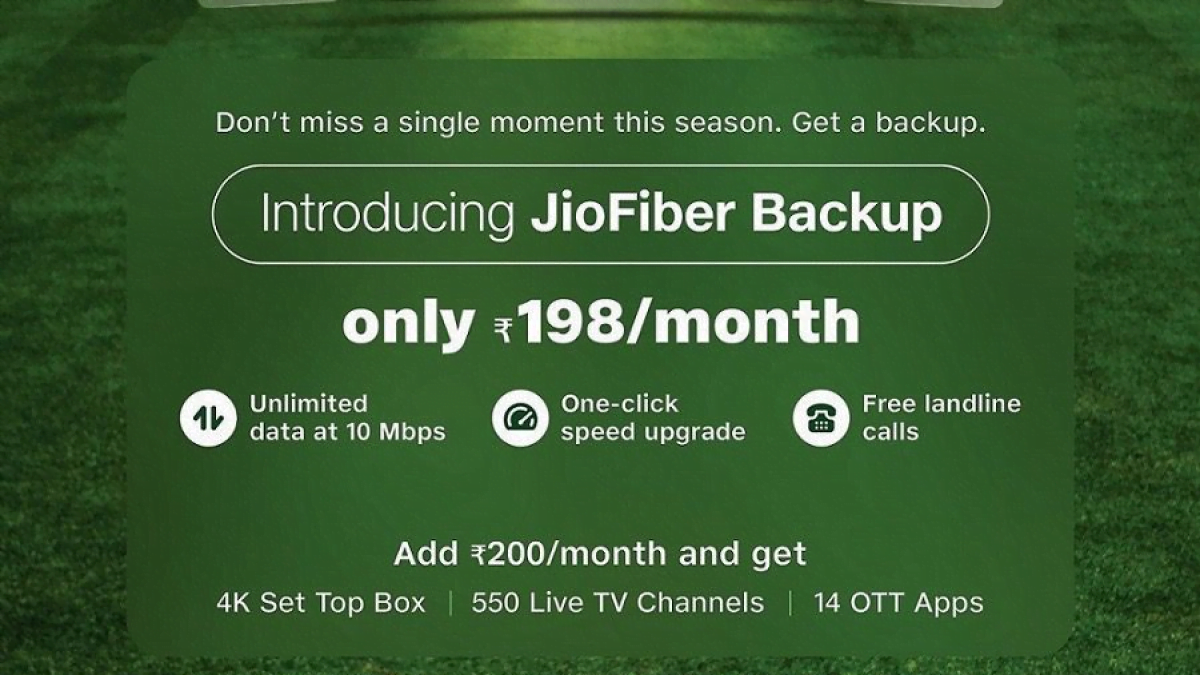 Broadband service provider Reliance Jio has launched a new JioFiber Backup plan that offers unlimited 10Mbps data along with a choice to upgrade the speed as and when required. The plan is designed for users who need a reliable alternative connection when their primary broadband connection is unstable or is down for maintenance.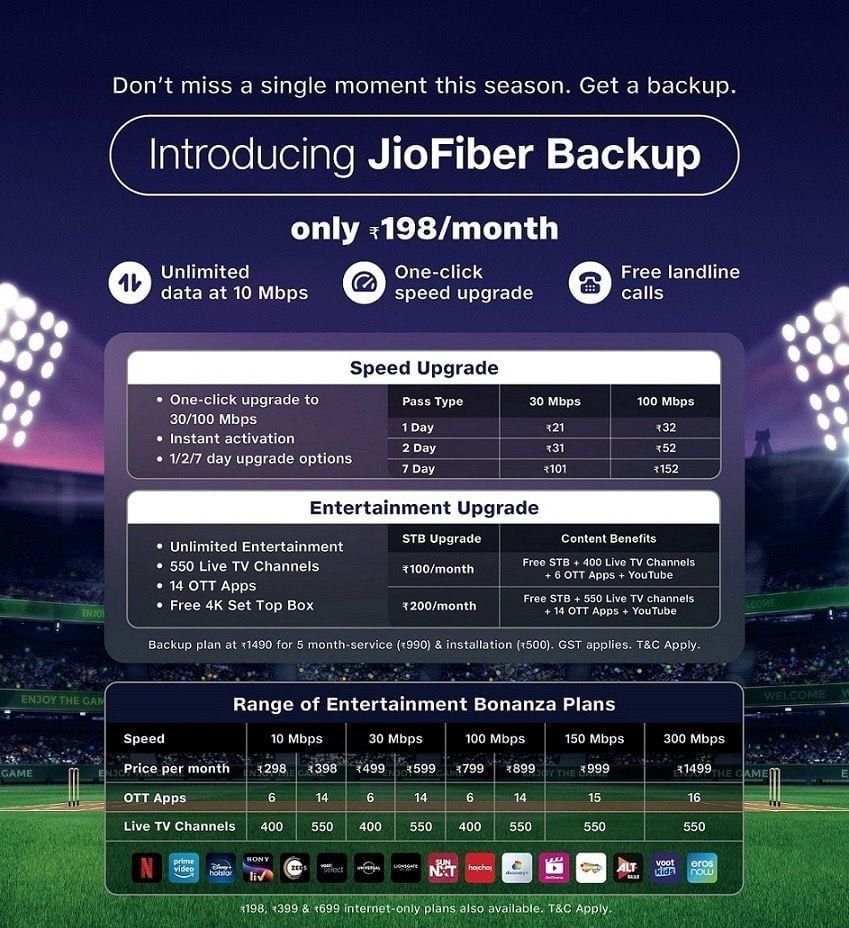 "As India's largest home broadband service provider, we at Jio understand the customer's need to remain connected round the clock with dependable broadband connectivity at home. With JioFiber Back-up, we want to offer alternate, reliable broadband connectivity for homes. This new concept of a backup connection allows homes to have alternate broadband connectivity with an assured supply of data at an affordable price. Customers can seamlessly upgrade to higher speeds, upon realization of the immense benefits of such value connections," said a Jio spokesperson.
The JioFiber Backup plan is priced at Rs. 198 per month and offers unlimited data at 10Mbps speed. It also provides access to free landline calls. If a user requires a higher data connection, they can choose a 30Mbps or 100Mbps speed upgrade for one, two, or seven days. The 30Mbps speed upgrade is priced at Rs. 21 for a day, Rs. 31 for two days, and Rs. 101 for seven days, while the 100Mbps speed upgrade costs Rs. 32 for a day, Rs. 52 for two days, and Rs. 152 for seven days.
Additionally, users can also upgrade their Backup plan to include entertainment benefits. Users can pay an additional amount of Rs. 100 or Rs. 200 to receive a free 4K set-top box with access to up to 14 OTT apps and up to 550 live TV channels.
New customers can get the JioFiber Backup plan for Rs. 1490, which includes a five-month service worth Rs. 990 (Rs. 198 x 5) and Rs. 500 for installation charges. The JioFiber Backup plan will be available starting March 30, 2023. Users can book a new JioFiber connection by giving a miss call on 60008 60008 or through the Jio website or by visiting the nearest Jio store.