Reliance Jio launches Jio Bharat phone to provide internet access to millions of 2G users in India
Reliance Jio will begin the Beta trial for the first 1 million Jio Bharat phone from July 7, 2023, across 6,500 tehsils.
Estimated reading time: 2 minutes, 1 second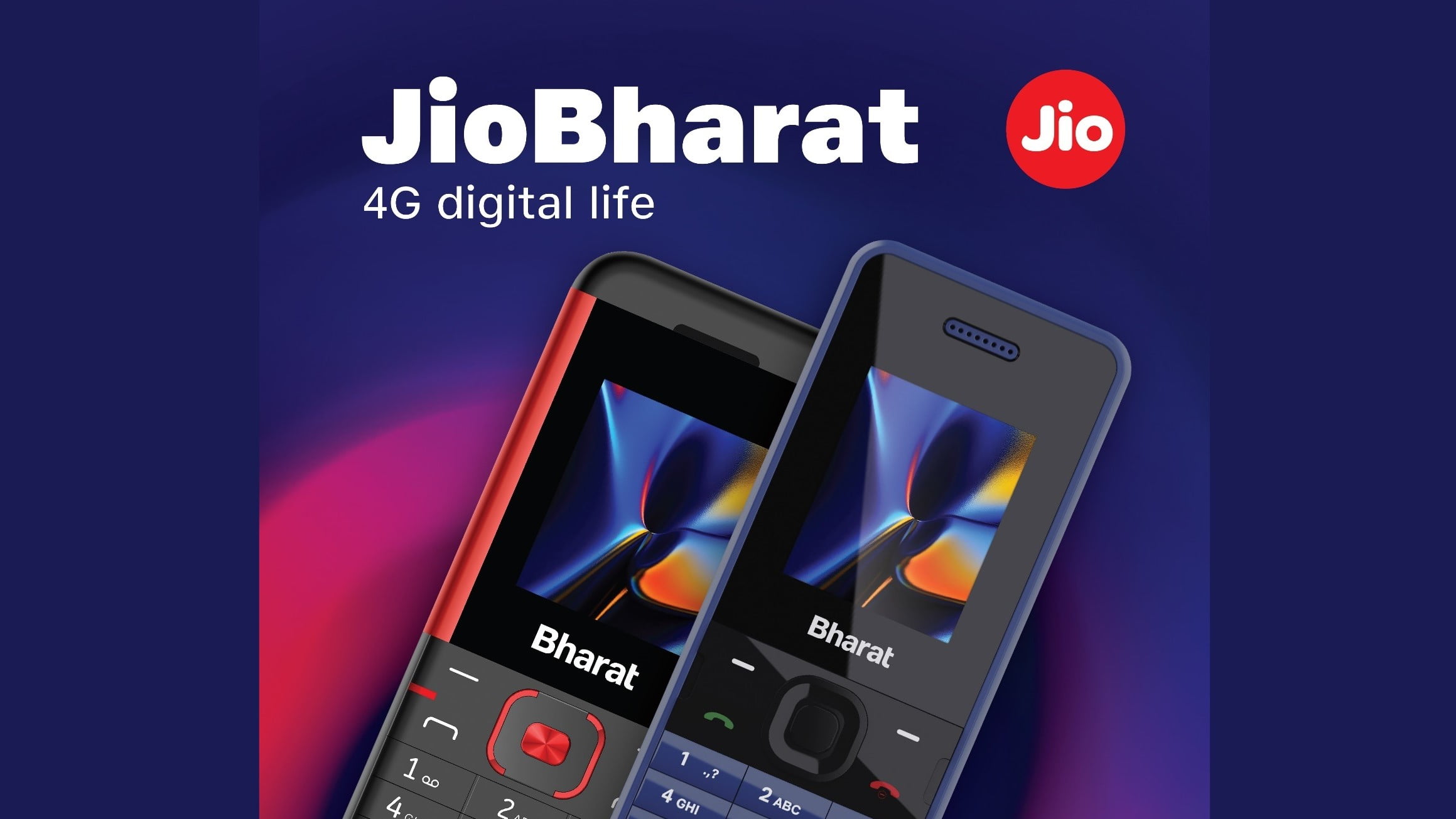 Leading telecom service provider Reliance Jio has launched a new internet-enabled feature phone called Jio Bharat that aims to provide internet access to millions of mobile users in India who are still using a 2G feature phone. According to the company, Jio Bharat phone will also offer affordable plans with 30 percent cheaper monthly plans and seven times more data than other telecom operators.
Apart from Reliance Retail, other phone manufacturers can adopt the Jio Bharat platform to build Jio Bharat phones. Karbonn Mobiles will be the first to adopt the Jio Bharat platform. The company says Jio Bharat platform leverages device and network capabilities to deliver internet-based services on entry-level phones. Jio Bharat aimed at enabling 250 million 2G feature phone users in India with internet-enabled phones.
"There are still 250 million mobile phone users in India who remain 'trapped' in the 2G era, unable to tap into basic features of the internet at a time when the world stands at the cusp of a 5G revolution. 6 years ago, when Jio was launched, we made it clear that Jio will leave no stone unturned to democratize internet and pass the benefits of technology to every Indian," said Mr. Akash Ambani, Chairman, Reliance Jio.
"Technology will no longer remain a privilege for a select few. The new Jio Bharat phone is another step in that direction. It is at the centre of innovation, and it continues to demonstrate our focus on bringing disproportionate and true value for different segments of users with meaningful, real-life use cases," he added.
The Jio Bharat V2 phone features a 1.77-inch QVGA TFT display with a T9-style keypad. On the rear, it has a 0.3-megapixel sensor and a LED flash. Further, it has a torch light, FM radio, a 3.5mm headphone jack, and supports a microSD card of up to 128GB for expandable storage. The phone packs a removable 1000mAh battery.
Jio Bharat phone is priced at Rs. 999, making it one of the lowest price 4G phones in India. The phone comes with a monthly plan of Rs. 123 that offers unlimited voice calls and 14GB of 4G data, along with a validity of 28 days.
The phone offers access to Jio apps, such as Jio Cinema, Jio Saavn, and support UPI payments with Jio Pay. Customers can also opt for annual plan that costs Rs. 1234. The company will begin the Beta trial for the first 1 million Jio Bharat phone from July 7, 2023, across 6,500 tehsils.