OnlyTech Interviews Rajat Arora, COO Spectra on Enterprise connectivity solutions
NaaS gives an opportunity for organizations to focus on work without being bogged down with IT issues.
Estimated reading time: 4 minutes, 4 seconds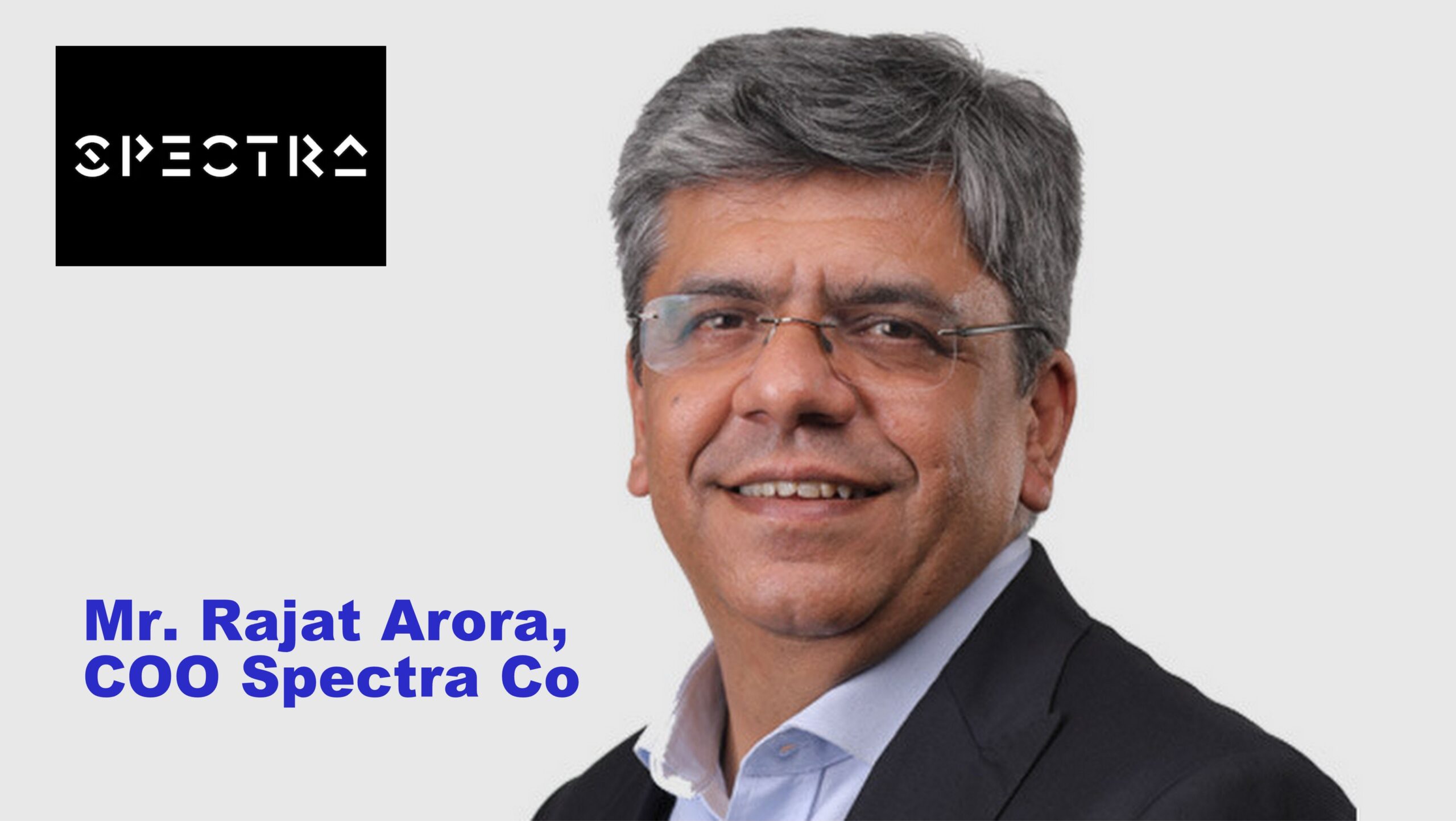 OnlyTech had an exclusive interaction opportunity with Mr Rajat Arora, Chief Operating Officer Spectra in the light of the growing demand for Enterprise level connectivity solutions. The focus of our interaction remains on the growing importance of Network as a service (NAAS) for organisations, the benefits of network infrastructure for an organisation, changes in Network services when compared to the pre-Covid period and the evolution of Spectra as per changing market requirements for an experience-driven digital transformation.
Why should companies start investing in NaaS?
As companies are moving to a flexible office model, the number of users keeps varying each day. Considering this, organisations are shifting to Pay per use subscription models resulting in a rapid rise in NaaS services. NaaS brings with its networks, operations, and business architecture structured with more agility, open-based standards, and affordability. As it offers a myriad of solutions from scalability, lower cost of connectivity, and performance optimization, NaaS can support businesses of various sizes and across different sectors.
At Spectra we noticed a rise in managed services which earlier accounted for <10% of the incremental business for Spectra in 2018 have now moved to 30%, whereas the overall incremental revenue has increased by 2X. Thus, reiterating the benefits of investing in NaaS. In addition to its aforementioned benefits, NaaS also gives an opportunity for organizations to focus on work without being bogged down with IT issues. It ensures a high level of security for organizations as it implements best IT security practices while recommending best-in-class hardware and software platforms that are tailored as per need.
Is NaaS more cost-effective for organizations?
Yes, NaaS is a cost-effective solution for an organization as it enables flexibility in the number of users for an organization through the Pay Per Use model. It gives organizations an opportunity to purchase and maintain network services instead of building their own. With the option to increase or decrease capacity, NaaS offers granular control over the cost. It also has a lower cost structure as it operates in the opex model that offers a greater degree of operational automation with better capabilities to architect and create new services.
How has the market evolved post the pandemic when it comes to Managed Services?
The way organizations function has drastically changed post the pandemic, resulting in an increase in Managed Services as well. Research has shown that the Network as a Service Market size is expected to grow from USD 10.4 billion in 2021 to USD 37.5 billion by 2026, at a Compound Annual Growth Rate (CAGR) of 29.4%. Organizations have now started leaning on secure network infrastructure for all aspects of their daily operations as network infrastructure has become more resilient across multiple dimensions in face of various threats and risks. Managed services offer companies solutions that already include fast, cost-effective access to technologies such as AI, trusted intelligence and automation as well as the technical expertise needed to master these, without the big upfront costs or challenges in talent. These priorities have become key for organizations in the new normal.
How has a hybrid working model impacted the managed services industry?
'Managed Services' is in high demand and it's higher than ever as due to remote working the network traffic varies constantly hence pushing the requirement for managed services to optimise costs and ensure glitch-free user experience. To facilitate the hybrid working model, applications are moved to the cloud, remote access is provided to internal resources and cyber security is increased multiple fold. Few companies have implemented workforce analytics for visibility and insight into how work is done.
How is Spectra transforming experiences for customers across verticals through
their managed services?
Our solution design, conceptualisation and implementation capabilities with network-as-a-service allow end to end management of networks for customers. We offer clients a dedicated bandwidth, zero downtime and reduced costs with end to end managed services, with network security. We work towards catering to the unique needs of our customers and ensure that we offer a smooth user experience. With this our clients get an advantage of zero business interruption, great scalability with a managed Wi-Fi environment, control over user activity and network utilisation, centralised admin portal and reduced expenditure.
How has Spectra evolved to cater to their customers' needs post the pandemic?
We have modified and evolved our offerings to meet the changing customer requirements. With our NaaS services we design, deploy, monitor and manage end to end networks including WAN, LAN & network security for a single or multi location environment using software defined networks. We have also ventured into offering AI/ML-based video analytics for many use cases across industries. More solutions around network, AI/ML and cloud are in the pipeline to be launched in the next 3 quarters. Along with this, we are also constantly working towards development, improvement and customer satisfaction. We aim to reach business far and wide across various sectors while expanding into new and emerging markets.