Jio's in-house massive MIMO and indoor 5G small cell under advanced stage development
Posted in: 5G News Reliance Jio
Estimated reading time: 1 minute, 12 seconds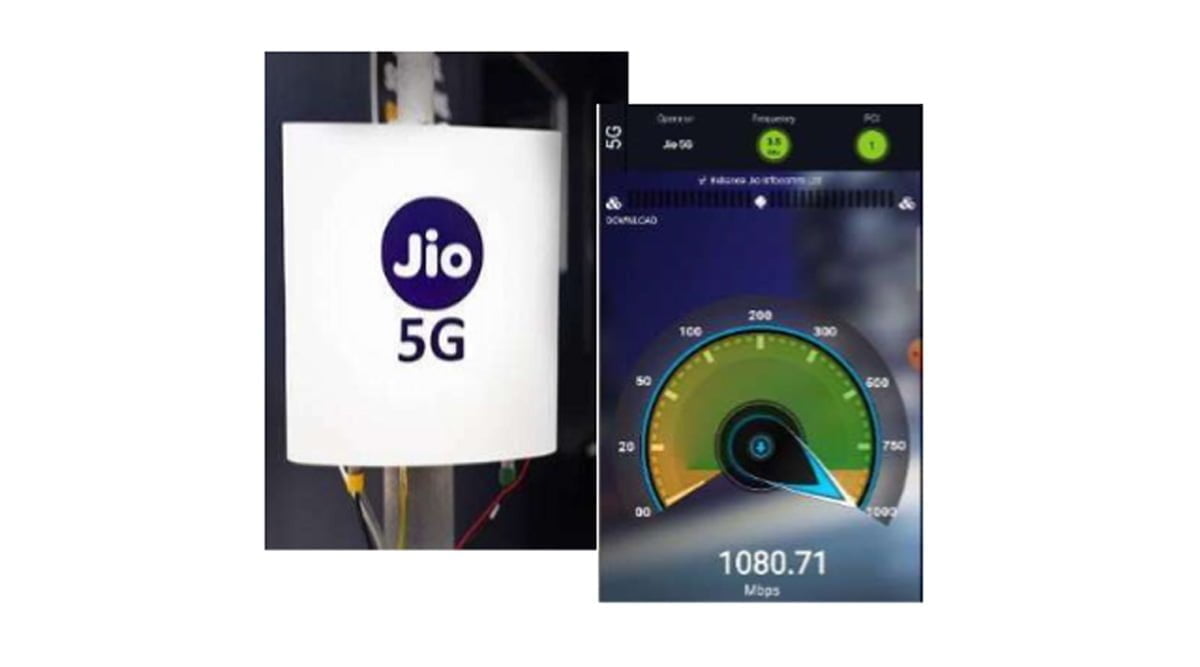 India's leading telecom service provider Reliance Jio in a release said that the company had indigenously developed 5G radio which has been integrated with Jio's 5G core network and 5G smartphones. The indigenously developed 5G radio has achieved over the air throughputs in excess of 1Gbps.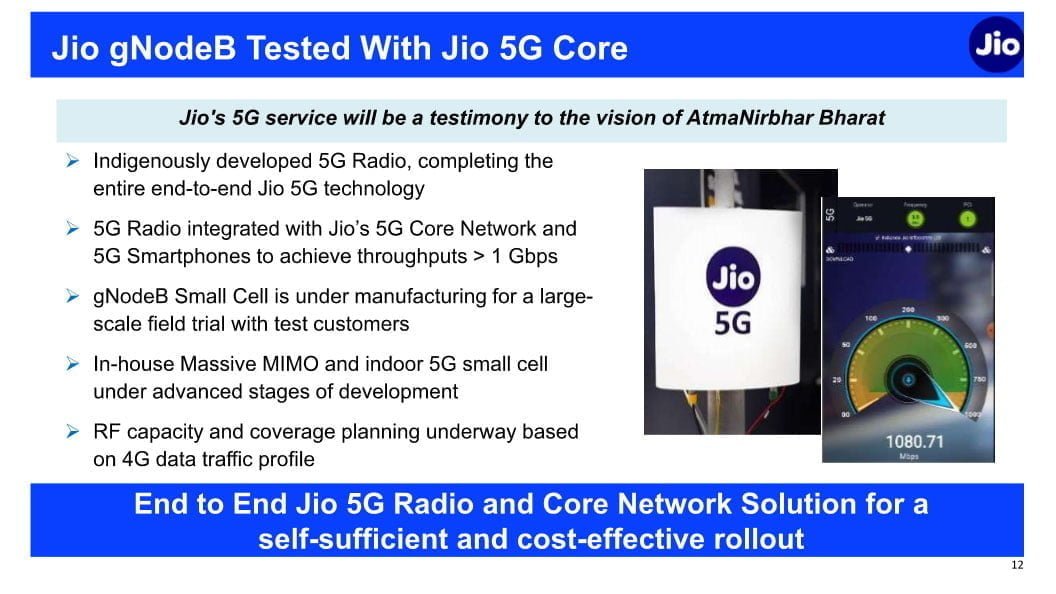 Reliance Jio in the mean time is also working on its in-house massive MIMO and indoor 5G small cell. The development of both the products is said to be in advanced stages of development.
Jio is manufacturing gNodeB Small Cell for a large scale field trial with test customers while RF capacity and coverage planning is underway based on 4G data traffic profile.
"In order to maintain this lead, Jio will continue to accelerate the rollout of its digital platforms and indigenously developed next-generation 5G stack and make it affordable and available everywhere. Jio's 5G service will be a testimony to the vision of AtmaNirbhar Bharat," said Mukesh D. Ambani, Chairman and Managing Director, Reliance Industries Limited.
The company had earlier last year tied up with Radisys Corporation to fast-track the rollout of the indigenous 5G network in India by developing open and interoperable 5G solutions with a virtualized RAN. Both the companies had achieved over 1Gbps speed during trials on the Jio5GNR solution leveraging Qualcomm's 5G RAN platform.
Both the companies had formed plans to develop a full suite of 5G products and solutions with Jio supporting and driving open technologies in RAN.