JioFiber Set Top Box now shipping with Android 9.0; JioCall and Zee5 added to offerings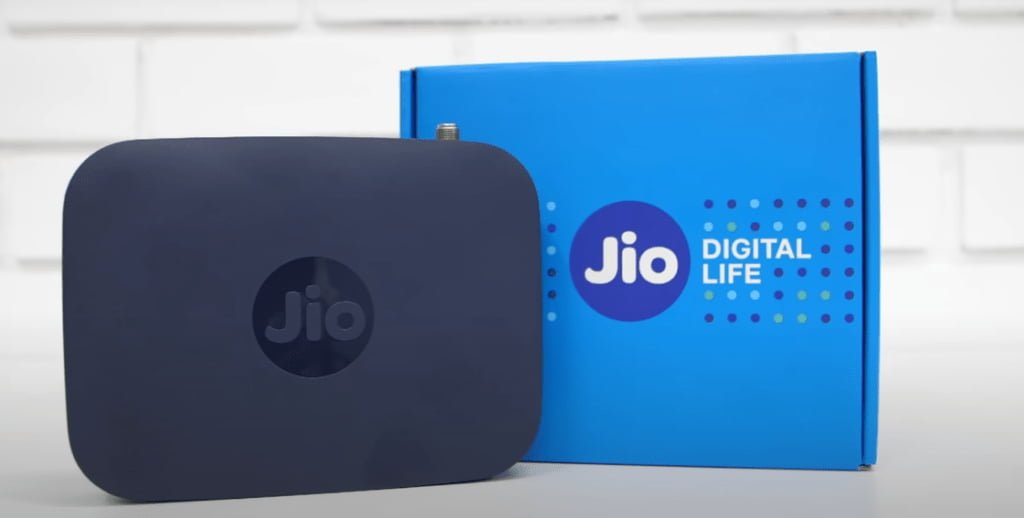 JioFiber has now started shipping its set-top box (STB) with the latest Android 9.0 version. The roll-out of the newer set-top boxes started last month. It has also added Zee5 Premium subscription and JioCall to its offerings over the past 2 days.
Going inside the About device menu from the Settings of the new set-top box reveals that it comes with Android 9.0 and the August 2018 security patch level. Previously, JioFiber set-top boxes were shipped with the fairly older Android 7.0 version. This new set-top box that is shipping with the newer Android version was provided by Jio to OnlyTech member alienwrz, who recently bought a new JioFiber connection.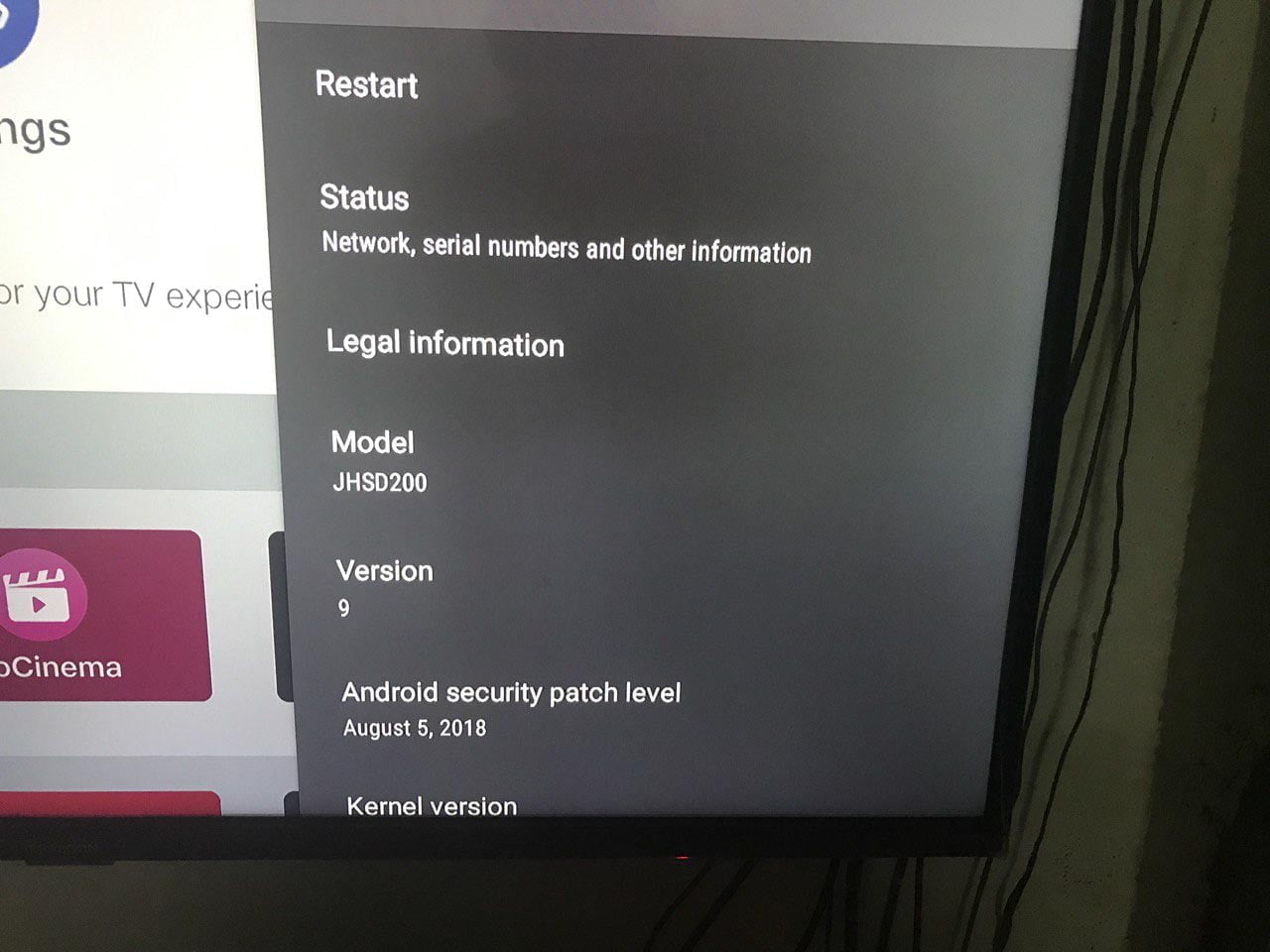 The set-top box is blue in colour and has the Jio branding on the top. The new set-top box is the version 2.0 of JHSD200, which OnlyTech had reported in August ahead of JioFiber's official launch. The new version of the set-top box is similar to the old box but comes with Android 9.0. The back panel of the set-top box has 7 ports similar to version 1 set-top box.
Android TV Guide, which has been at the forefront of Android set-top box leaks across the world in conversation with OnlyTech shared more information on the new JHS D200 v2 STB. Android TV Guide was quoted as saying, "The box is called 'Franklin', which is the code name of the Amlogic S905X2. Mali G31 is the GPU of the Amlogic S905X2. SDMC is probably the OEM of the box."
According to BIS, the JHS D200 v2 set-top box has been manufactured by Flextronics. The earlier version set-top box was manufactured in China whereas the newer ones are being manufactured in Tamil Nadu and Andhra Pradesh. The new set-top box was registered in October end and then rolled out to new JioFiber customers.
While we have come across only three JioFiber set-top boxes till now, Jio has registered around 10 set-top boxes with the BIS. The most recent entry being the JHS B200 on 23rd December. Set-top boxes bearing codename JHZ D200, JZS K511, JHS C200, JHS C200 v1, HS1001, JHS B210, JHS B200, JHS C200, JHS C200 v1, and HMC1111 have been registered by Jio in 2019.
OnlyTech reached out to JioFiber to get more information regarding the set-top boxes shipping with Android 9.0. JioFiber was yet to get back to OnlyTech at the time of publishing this article.
Zee5 and JioCall added to JioFiber Set Top Box
Jio has also boosted its offerings with the addition of Zee5 Premium and JioCall apps on the existing set-top boxes. JioFiber users noticed the introduction of these 2 apps yesterday on our community forums.
JioFiber user Abhishek Jha was quoted as saying, "They (Jio) have added Zee5 yesterday (Saturday). All premium content along with all Zee channels are running live. I guess they are slowly adding relevant stuff."
JioCall app is also now available for installation as per another JioFiber user Vadivelan. It can be installed through the JioStore. JioFiber users can now make video calls through the app, given that they have installed a suitable webcam with their TV.
Hotstar, Sony LIV, Voot, Zee5 and JioCinema are the OTT applications currently being offered by JioFiber. Jio's website mentions that SunNxt and many more are coming soon to the JioFiber set-top boxes. The addition of Zee5 Premium brings more content for JioFiber users. It remains to be seen if Jio continues to address the shortcomings of its JioFiber set-top boxes and provide access to more content to its users, as lack of Live TV is currently a major disadvantage of JioFiber set-top box. What do you think of these new changes to the JioFiber set-top box? Are you interested in getting a new JioFiber connection? Let us know your views in the comments section.