How to use free iMazing app to detect Pegasus spyware
It uses Amnesty International's Mobile Verification Toolkit to look for forensic traces to determine whether a device has been infected with Pegasus.
Estimated reading time: 1 minute, 51 seconds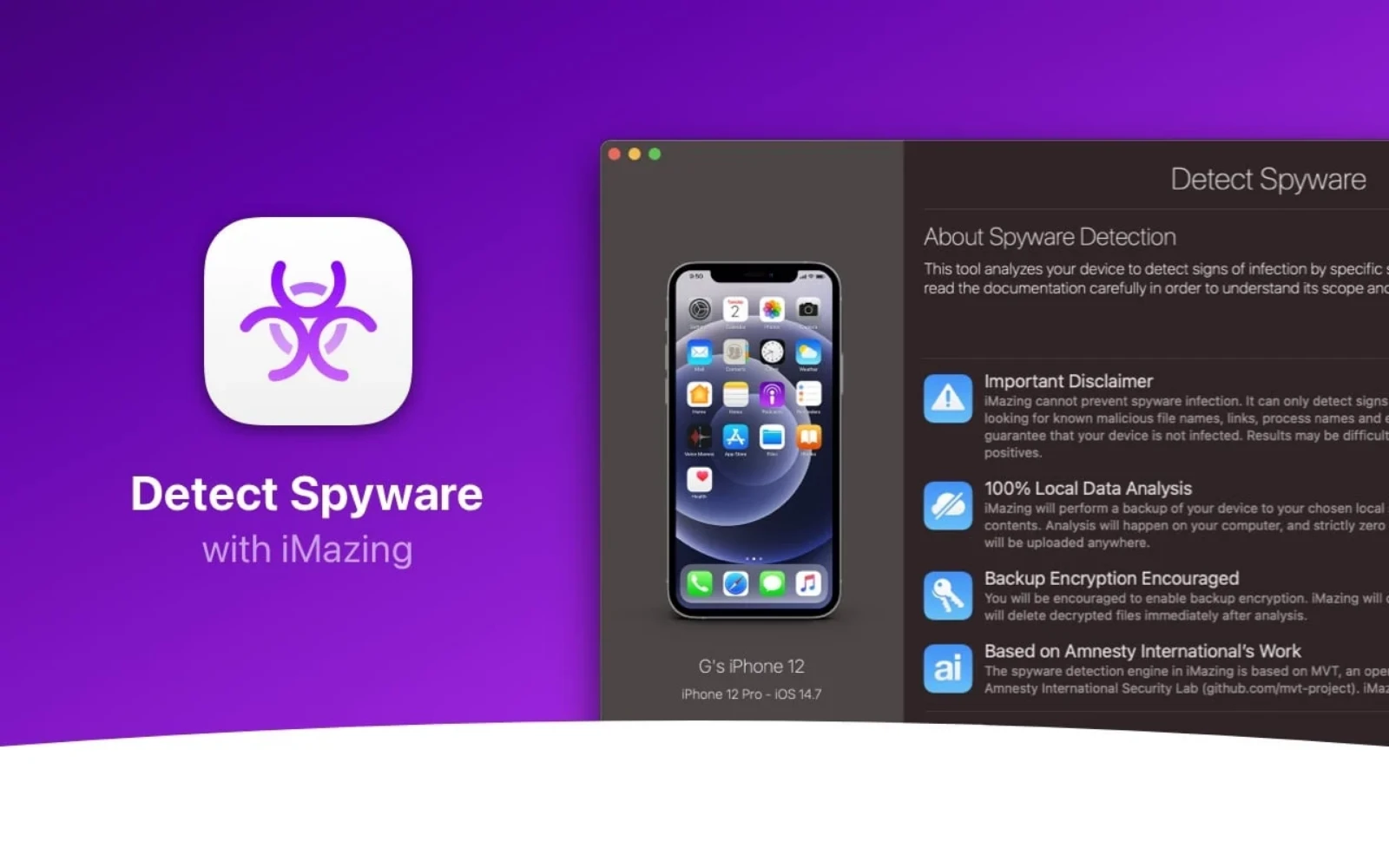 Israeli NSO group's spyware Pegasus is in the news globally for snooping on political leaders, journalists and activists by exploiting zero day vulnerabilities in the operating system. Although the targets are said to be only those who may be persons of interest for the governments and not the general public, but there is no harm in being cautious.
That's why researchers at Amnesty International developed a tool called Mobile Verification Toolkit (MVT) to check whether any Android or iOS device is infected with Pegasus. However, the process is not easy and requires some command line knowledge.
But if you use an iPhone or iPad then you can now use an iMazing app that is able to detect the spyware using the same MVT in a much easier and simpler way. In addition to that, the full analysis of your device is included in a free trial of the software so you don't need to pay for it.
How to run the Pegasus Spyware test
Download the iMazing latest version on your PC or Mac and open it. After the app is installed and running connect it with your iPhone or iPad using cable. Now a new window will open to navigate you through the entire process.
Giving some customisation in the analysis, iMazing also allows advanced users to tweak default configuration settings. Once the configuration is complete, you need to accept the tool's license and begin the analysis. The software runs processes automatically and just a little manual input is required.
It first creates a full device backup which takes around 30 minutes (depending on amount of data) and then analyses it using known indicators such as domain names, malicious email addresses, links, file names and binaries to look for traces related to NSO's Pegasus which takes another 5-10 minutes.
When the analysis is complete you will be notified with the results that will show all signs of infection and warnings detected. The report will be in Excel or .CSV format and saved to the location selected during configuration. iMazing says that there might be false positives too, hence, if spyware is detected on your device you can send the report to customer support for further analysis.