Discount modified on certain plans under Airtel Superhero
Estimated reading time: 1 minute, 32 seconds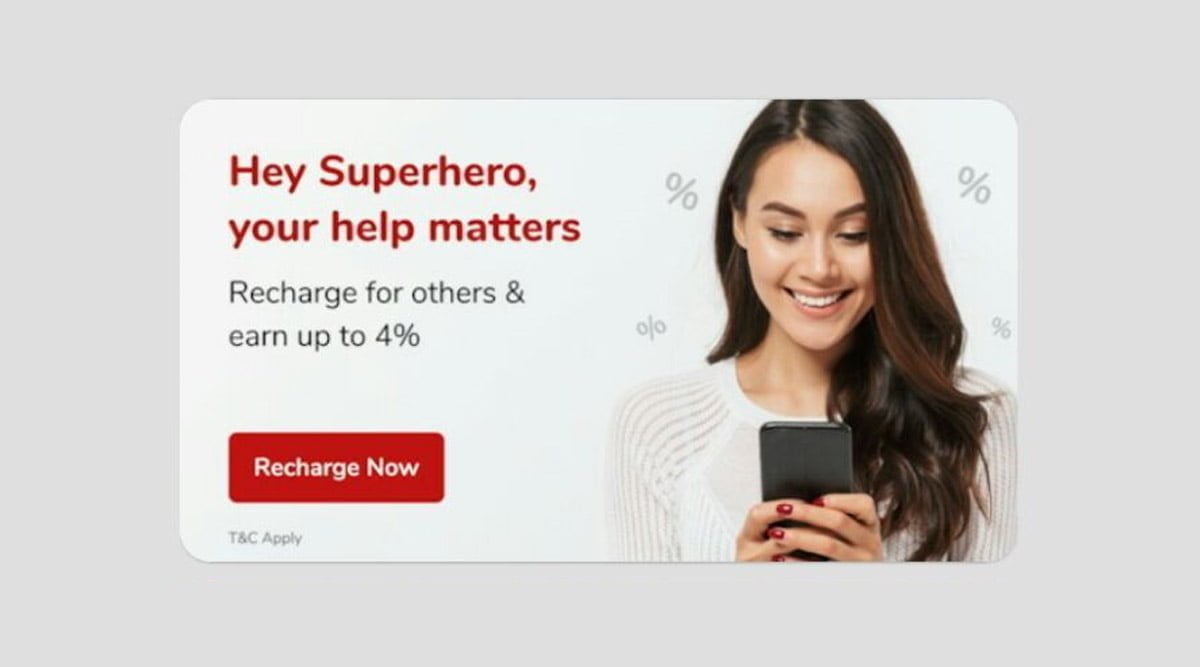 Highlights
Discount cut down to 2% on certain plans
Discount unavailable on certain prepaid plans now
Unlimited prepaid plans over select threshold continue to offer 4% discount
Bharti Airtel has silently modified the discount it was earlier providing on certain prepaid plans under its Airtel Superhero program. While it continues to offer upto 4% cashback on recharging other Airtel numbers, select plans are no longer offering cashback of 4% with it reduced to 2% while some plans are not offering any sort of cashback at all.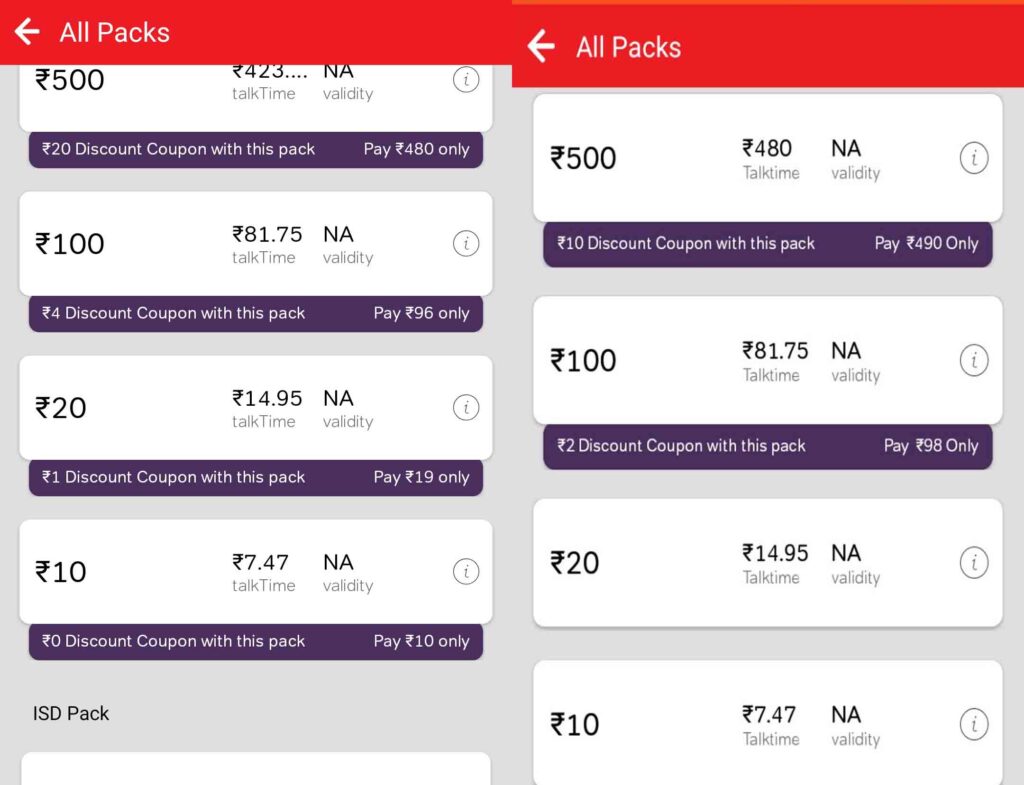 On the unlimited plan front, Rs 19 prepaid plan is no longer offering Rs 1 discount coupon. Rs 99 and Rs 129 prepaid plan are now only offering Rs 2 and Rs 3 discount coupon i.e 2% discount down from the earlier 4% discount on these prepaid plans which offered Rs 4 and Rs 5 discount coupon respectively.
Airtel's newly launched Rs 289 prepaid plan bundled with ZEE5 Premium offers no discount under Airtel Superhero program while other unlimited prepaid plans continue to offer 4% discount through coupons.
On the Smart Recharge pack front, Rs 45 and Rs 49 packs are now only offering Rs 1 discount coupon i.e 2% discount instead of the earlier Rs 2 discount coupon which offered 4% discount. Rs 79 smart recharge pack is also now offering just Rs 2 discount coupon instead of the earlier Rs 3 discount coupon capping it to 2%.
On the Data pack front, Rs 251 plan is not offering any discount coupon. The discount on Rs 401, Rs 48 and Rs 98 plans have also been capped to 2%, down from the 4% discount.
On the TalkTime front, the discount again has been capped to 2% on all packs, down from 4% while the Rs 20 talktime topup is no longer offering the Rs 1 discount coupon. Rs 46 ISD plan is also offering 2% discount only with a Rs 1 discount coupon while the Rs 18 ISD plan has now discount coupon.
According to terms and conditions on Airtel's website, the Superhero program was scheduled to expire on 30th June, but as of now it is still available indicating its extension. It is however unknown as to when the discount was capped on certain plans.