Airtel unveils Express with Hellotune campaign to promote Hello Tunes
Posted in: Bharti Airtel News
Estimated reading time: 0 minutes, 49 seconds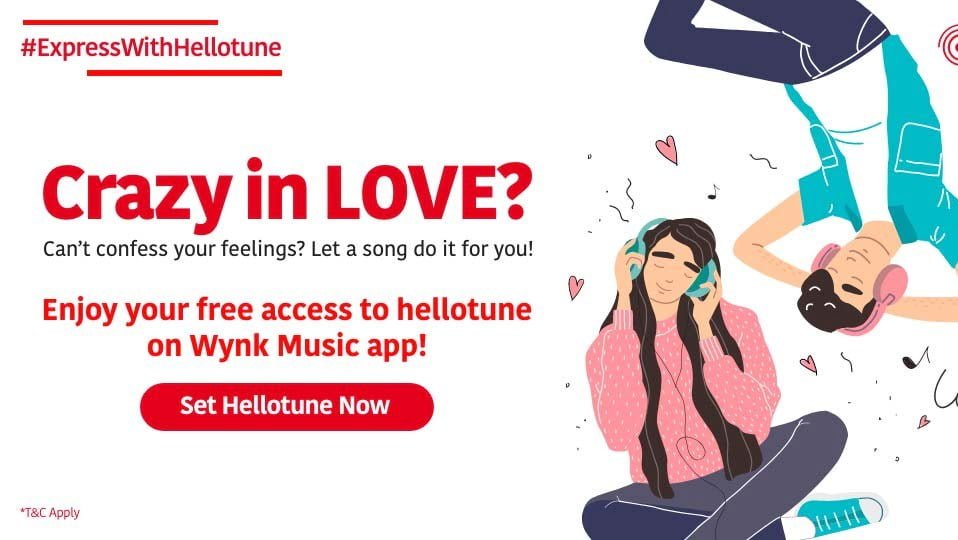 Telecom giant Bharti Airtel on Friday unveiled #ExpresswithHellotune campaign to promote Hello Tunes and enable customers to use the song of their choice to express their current mood and feelings with those calling them. The campaign has been launched by Airtel's music streaming platform Wynk Music.
While Airtel Hello Tunes is currently offered to Airtel Thanks customers free of cost, Airtel has as a special gesture made Hello Tunes available to all non Airtel Thanks customers for a period of 14 days to enable them to be part of #ExpresswithHellotune. Free Hello Tunes is available with unlimited prepaid plans starting at as low as Rs 99.
Wynk Music has an extensive library across multiple genres with songs from 15+ languages. The app has over 6 million songs in its library which Airtel customers can set as their hellotunes unlimited times at no extra cost.
Airtel customers can open the Wynk Music app, then click on 'Hello Tune' icon on the right, and pick a hellotune from across languages and genres.