Airtel TV app goes dark, rebrands itself as Airtel Xstream app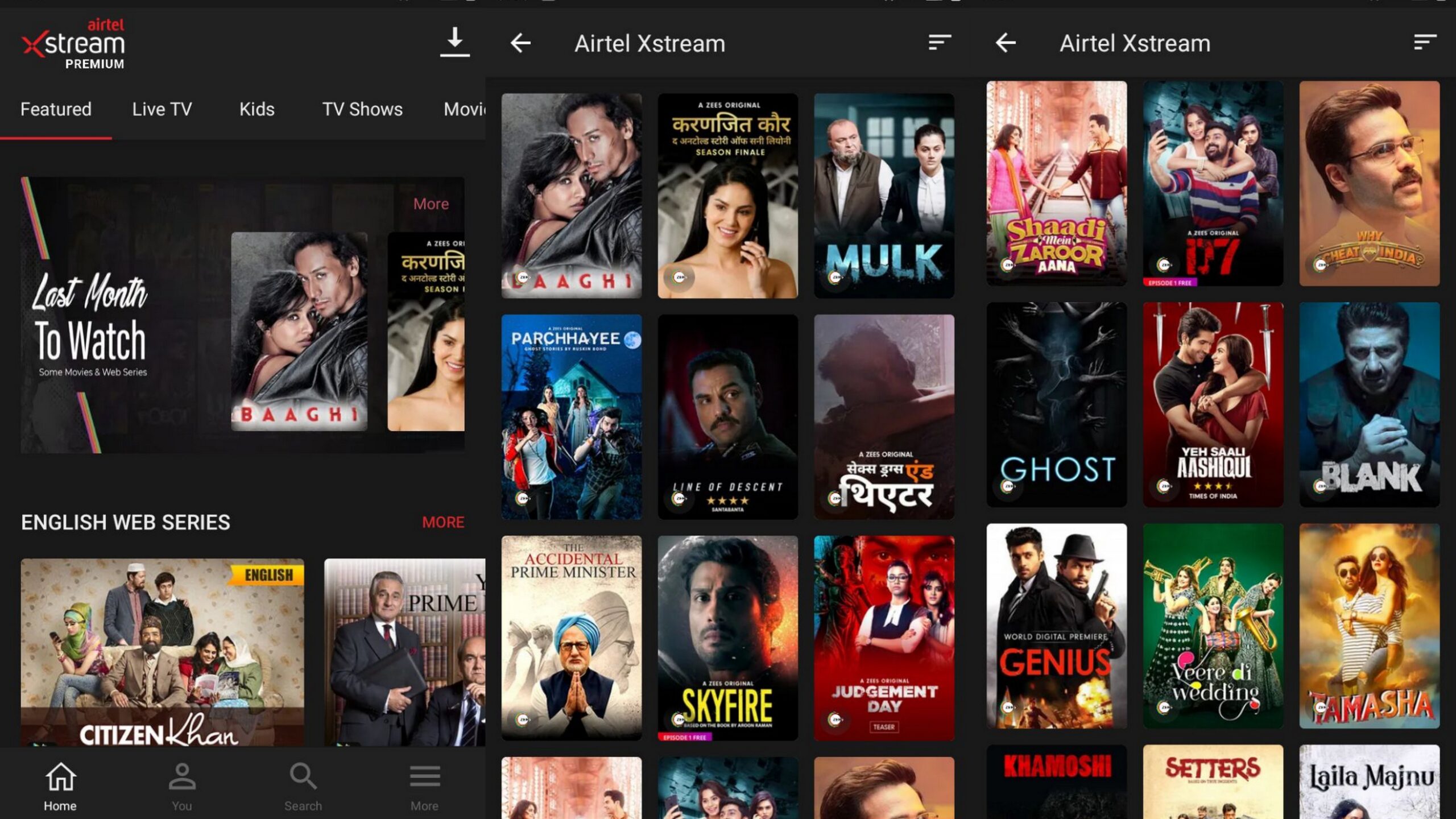 New Delhi: Bharti Airtel today has renamed its mobile app Airtel TV to Airtel Xstream as it moves over to the dark side. The newer version of the app has been rolled out to select devices via Google Play Store update at this point of time.
The newer version 1.18.1 has been pushed out today by the company. The new app has a new coat of paint. Navigation in the newer app is said to be easier if we go by the developer's description. Navigating to all the content one loves watching will be easier with the black screen replacing the bright white screen.
The newer app version also makes a bunch of change under the hood that Airtel promises will make your viewing experience dramatically better. The waiting screen has a message on the bottom "Made with love in India". While the app has been renamed and revamped the website version of Airtel Xstream at the time of going to press still has the old Airtel TV graphics.
The move made by Airtel is likely to be one of its changes along with other expected upcoming changes ahead of the much-awaited Jio Gigafiber launch announcement. Airtel is soon expected to be able to offer a full converged entertainment play that it could potentially deliver across multiple spaces. OnlyTech has yesterday reported the upcoming launch of Airtel Xstream Stick. Airtel is expected to introduce the new Xstream stick shortly as it gets ready to fight Jio Gigafiber.
The new version of Airtel Xstream app is now available for all devices on the Play store as compared to earlier when it was only available for beta users and select devices.