Airtel BlueJeans Pro plan costs Rs 825 per month annually; monthly plans coming soon
Posted in: News Web Services
Estimated reading time: 0 minutes, 52 seconds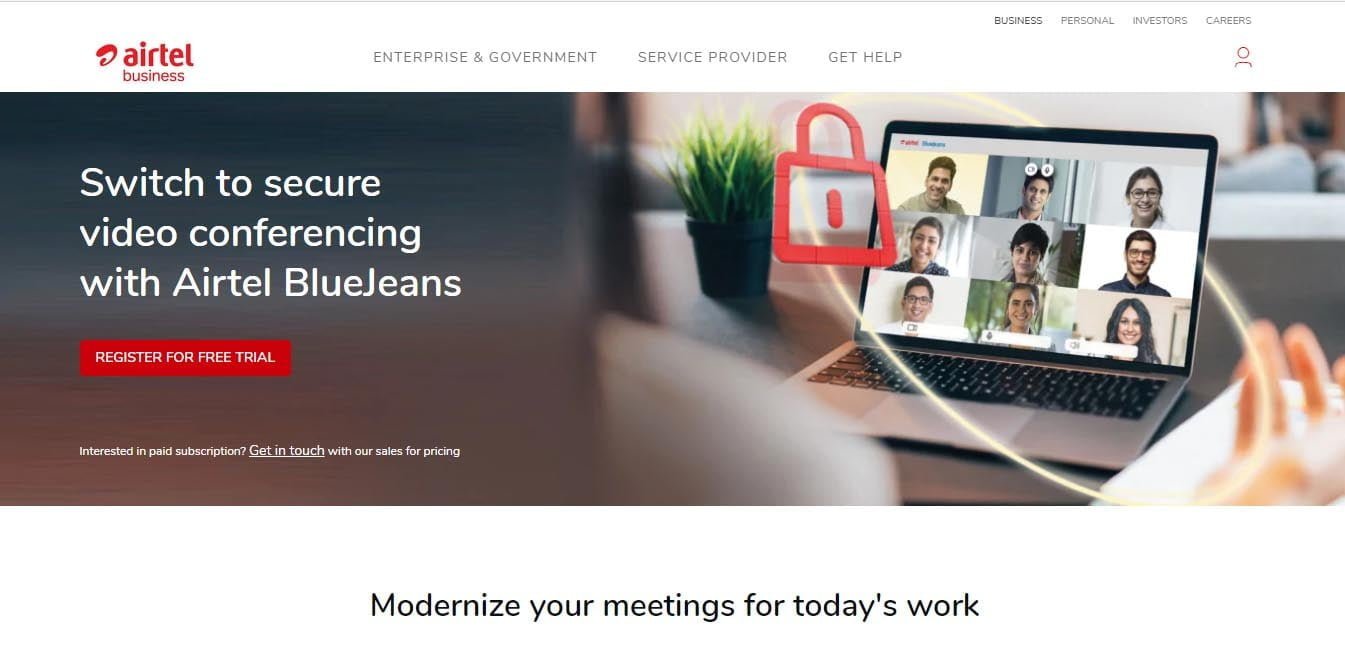 Bharti Airtel and Verizon's enterprise-grade video conferencing service Airtel BlueJeans will soon offer monthly plans to its customers. The service is currently providing annual plans for its customers apart from quotations for enterprises.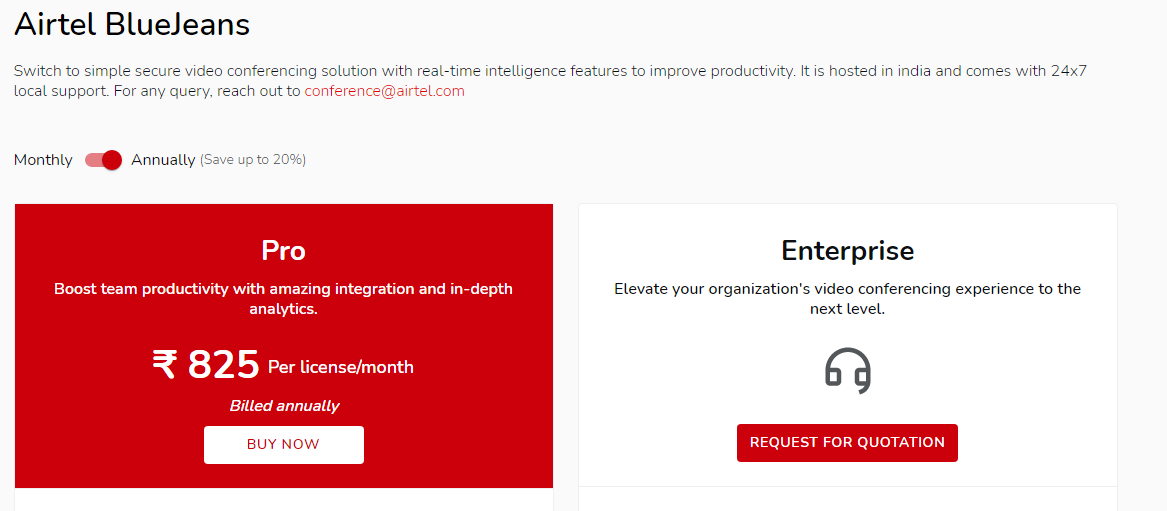 Airtel BlueJeans Pro subscription currently can be availed by customers at Rs 825 per license for a month when billed annually. The service can boost team productivity with amazing integration and in-depth analytics.
As part of the plan, you get access to key features like hosting upto 75 participants, unlimited one on one meetings, unlimited group meetings, brief 15 minute stand-up or 72 hour working session, 25 hours of meeting recording/host, command center analytics, and support for Windows, Mac, Linux, iOS, and Android.
Apart from the plan also offers other features such as smart meetings, video conferencing, web conferencing, mobile conferencing, admin, security, support, and supported integrations among other things.
Airtel and Verizon had launched Airtel BlueJeans back in July 2020 with the aim to offer high-grade security with enterprise-grade security to protect meetings from unwanted participants and end-user privacy.
---
Credits – RajKumar, OnlyTech Community Forums