Hike rolls out membership-based HikeStar service to select users on iOS
Estimated reading time: 1 minute, 28 seconds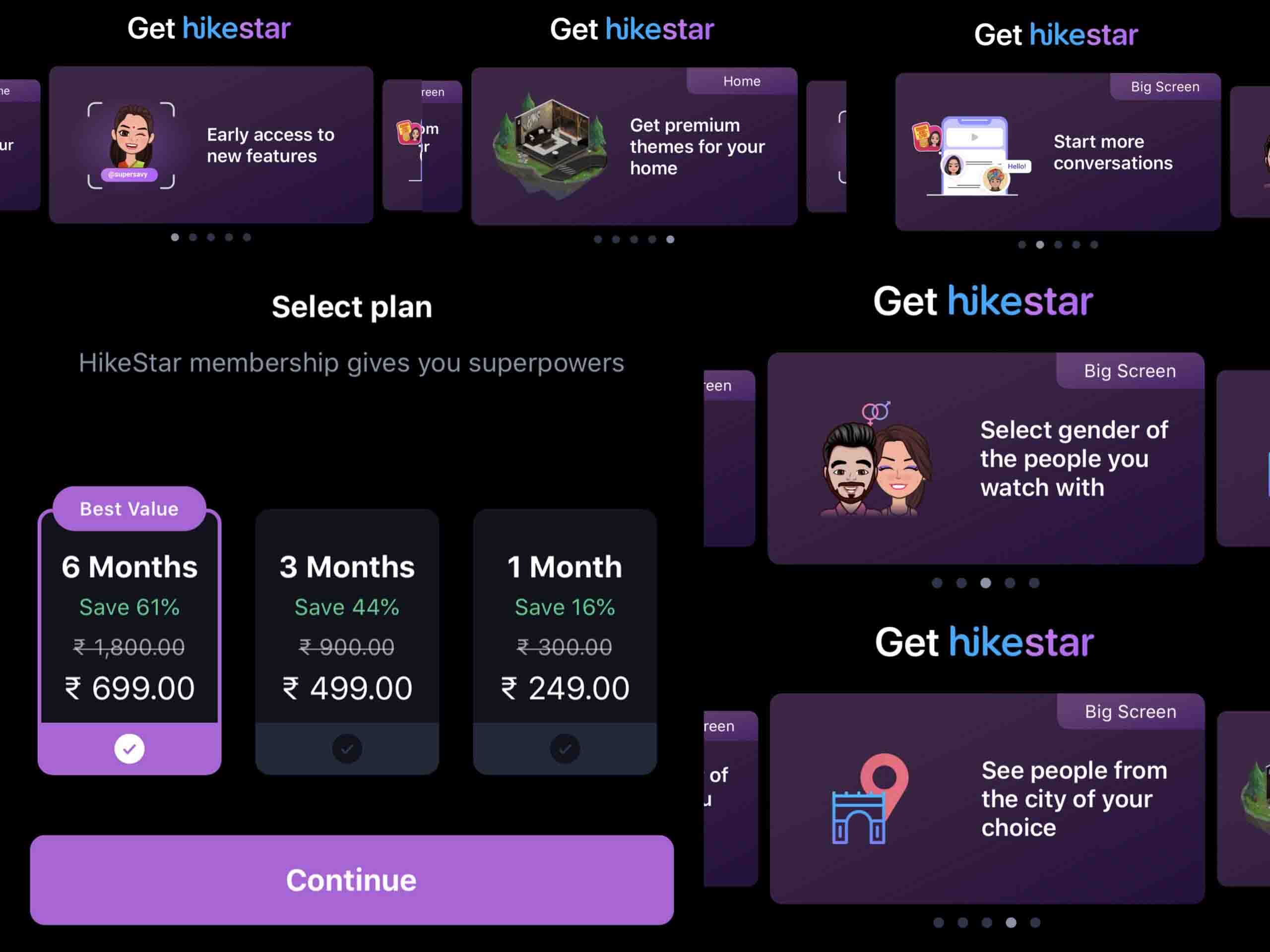 Highlights
HikeStar membership plans start at Rs249 and go up to Rs699
Members can choose the gender of people they watch with
Members can choose the city of fellow viewers they watch with
Hike messenger, the instant messaging and VoIP app has been known for its innovative offerings over the past years. The messaging platform which is completely designed in India provides a wide collection of stickers in local Indian languages to make the conversations more interactive and personal. Hike had recently launched Hikeland offering which allowed users to create a virtual Avatar and watch a linear stream of movies and TV shows for free by choosing a small screen personal or large screen public ambiance within the Hike app.
Hike is now all set to monetise its Hikeland offering through a premium subscription-based service called HikeStar which is a unique VR combination of OTT video streaming and Online Dating under one umbrella. Users of this service will be able to enjoy early access to new features, get premium themes for their virtual home, start more conversations with fellow viewers, select the gender of people they watch the videos with and also see people from the city of their choice.
On the pricing front, Hike is offering 3 subscription durations to choose from. The 1-month plan is available for Rs249 which is a 16% discount on the rack rate of Rs300, the 3-month plan is being offered for Rs499 which is at a 44% discount on the rack rate of Rs900 and the 6-month plan is available for Rs699 which is at a generous 61% discount on the rack rate of Rs1800. The service is currently live for select users on the iOS platform and will be soon rolled out to all users.
It remains to be seen whether this concept of virtual reality dating through simultaneous video streaming gains traction among Hike's user base. Would you consider subscribing to HikeStar at these price points? Let us know your opinion through your comments.