Joined

30 Dec 2012
Messages

246
Reaction score

233
I have purchased new mi tv 55".
My first review on this is just wow. Picture quality, sound everything seems just awesome. Will post a detailed review with pics once I get a better knowledge of it.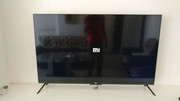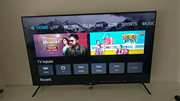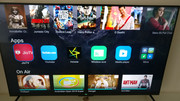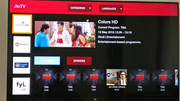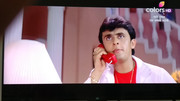 Review:
On my first view of TV I was like wow this is amazing. Slim tv, looks stylish supported by great built in quanlity. Even the smart remote is too smooth to use. I'm am still awaiting the wall mount to be done for the tv and feel wall mounting it is bit safe rather than having table mount as the tv is so slim that it feels risky.
Video quality looks great and with hdr support your viewing experience just reaches a different level. Audio review of the tv wasn't that good for the tv which worried me a bit. But to my surprise audio seems the best and loud enough for my living room.
Still trying to explore the smart features of the tv and the content but I am even satisfied with that as content seems refreshed and also my Airtel broadband seems to support the support in the best way. Have installed Jio TV app and other apps like Sony liv, Hungama play(inbuilt) etc and they just seem to play the content is 3secs max. Also hardly I have noticed any buffering in playing. Its just buttery smooth. Still waiting for playing 4k content as Netflix doesn't seems to work yet. Tried all the possibilities available on the web still in vain. Hope the engineer helps me sort that out.
Video quality of online contents like (jio tv) is much more clear and sharper than that of my TS. Everyone in my home is like we can use Jio TV and completely switch off TS as we can work on everything with just one remote.
Still awaiting the IR blaster cable which the installation person is suppose to bring. The only option left of me using TS. My only concern is playing 4k videos on YouTube. All content apps works fine with the tv but YouTube just seems unhappy here. Video lags everytime, buffering every 2mins and no 4k content as YouTube is not yet integrated with the tv.
My review as of now
Pros:
1. Video, audio and built quality.
2. Budget.
3. Smart remote
Cons:
1. Support still awaited for important apps like playstore, Netflix etc.
2. After sales service is very slow.
3. Slim tv. Very risky to handle.
Hope you guys like my review. Apologize for the errors in advance as not a pro in giving review.
Also do note that do not open the tv unless you know how to handle it. Handling it without proper knowledge can damage the display. I have opened it since I know the correct procedure to handle it.
Last edited: