Chandrayaan-2 : What, Why, When, How and all the other things you need to know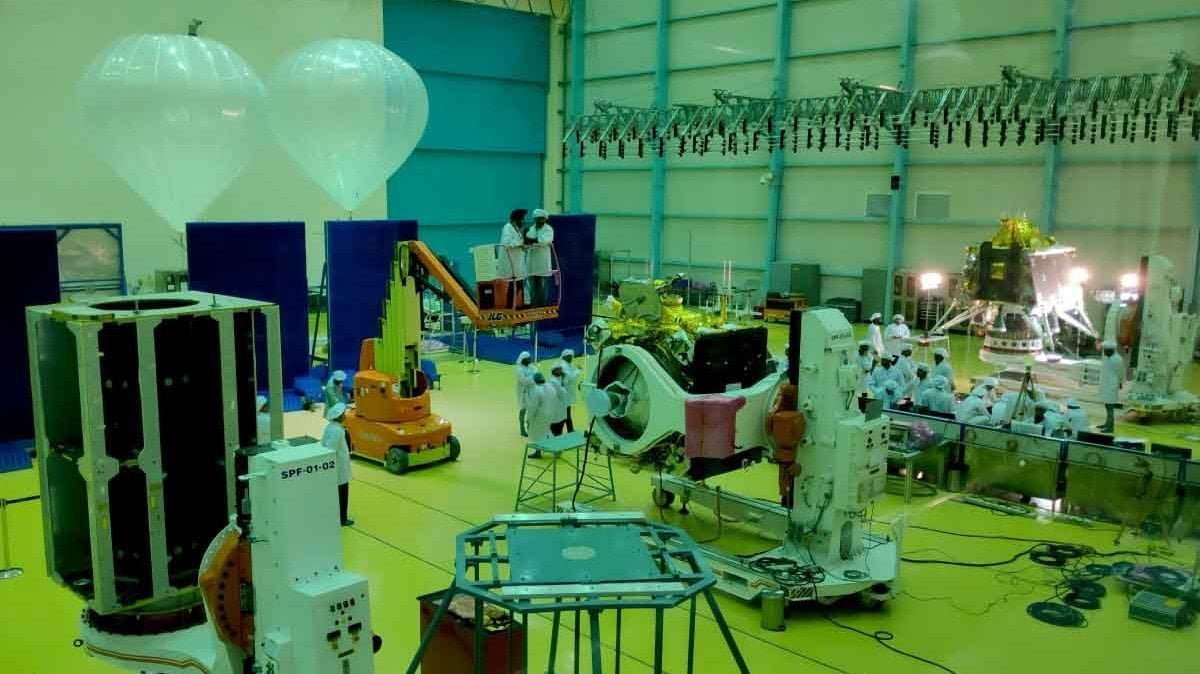 Chandrayaan-2, India's next lunar mission to the moon, is all set to be launched at the wee hours of Monday, July 15th at 2:15am, from the Satish Dhawan Space Center at Sriharikota, Andhra Pradesh. This mission will explore the Moon's South Polar region.
What Makes Chandrayaan-2 different from Chandrayaan-1?
Unlike Chandrayaan-1, Chandrayaan-2 will attempt to soft land its Vikram module on the lunar surface and deploy a six-wheeled Rover, Pragyaan to carry out several scientific experiments. Chandrayaan-2 will attempt to soft land the lander Vikram and rover Pragyan in a high plain between two craters, Manzinus C and Simpelius N, at a latitude of about 70 degrees south.
There is a huge difference in the lift-off mass of both the missions. While Chandrayaan-1 had a lift-off mass of 1,380 kg, the Chandrayaan-2 weighs 3,850 kg.
What will carry Chandrayaan-2 to its designated orbit?
The GSLV Mk-III will carry Chandrayaan-2 to its designated orbit. This three-stage vehicle is India's most powerful launcher to date and is capable of launching four-tonne class of satellites to the Geosynchronous Transfer Orbit (GTO).
Why will this mission explore the South Polar region?
The lunar surface area here that remains in shadow is much larger than that at the North Pole. There is a possibility of the presence of water in permanently shadowed areas around it.
Why is India launching Chandrayaan-2 mission?
India wants to expand the nation's footprint in space, inspire a future generation of scientists, engineers, and explorers and surpass international aspirations apart from broadening the horizon of knowledge of humans. Moreover the mission, if successful, will make India only the fourth country after the United States, Russia and China to perform a soft landing on the Moon and put a rover on the lunar surface.
How many instruments are carried onboard Chandrayaan-2?
The Orbiter carries eight scientific payloads for mapping the lunar surface and study the exosphere of the Moon. The Lander carries three scientific payloads to conduct surface science experiments. The Rover carries two payloads to enhance our understanding of the lunar surface. A passive experiment from NASA will also be carried onboard our Chandrayaan-2.
How and where to watch the live-stream of the launch?
DD National and DD News channels will stream the launch of Chandrayaan-2 Live. Doordarshan's official YouTube channel will also live-stream the launch. Apart from all these, ISRO will also live-stream the launch on its social media handles, particularly its Twitter and Facebook handles.