Airtel may need to share Vi's C-Band spectrum in these 4 circles: Report
Reliance Jio strategically placed bids for 130 MHz in 8 circles where there was limited availability in certain areas, to put Airtel at a disadvantage.
Estimated reading time: 2 minutes, 12 seconds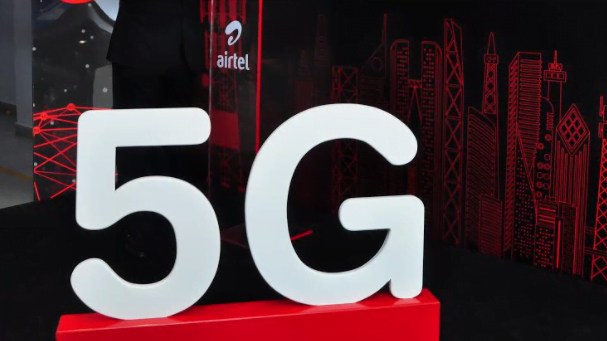 In the recently concluded spectrum auction, we saw a lot of action power play between Reliance Jio and Bharti Airtel, both of whom were bidding strategically to ensure that the other operator is put in a position of disadvantage. This was to enable them to offer better services to their subscribers compared to the competitors and increase their respective subscriber and revenue market shares.
For the unaware, in the recently concluded auction, the 3.5 GHz band also known as C-Band spectrum which was put up for sale had some limitations in certain circles like Himachal Pradesh, North East, Jammu & Kashmir, Rajasthan and Uttar Pradesh West (3.3-3.4 GHz) where it was not available for 50 KM from the international border. Also 30 MHz (3.4-3.43GHz) was unavailable in a certain radius around satellite landing stations in circles like Karnataka, Kerala, Madhya Pradesh, North East and Rajasthan.
Reliance Jio strategically placed bids for 130 MHz (also the spectrum cap for this band) in each of these 8 circles to ensure that it gets the clean contiguous spectrum which did not have these limitations of unavailability in certain parts of the circle. This put Airtel at a disadvantage, forcing it to get the spectrum with limitations in these circles. Airtel on its part retaliated by competing with Jio for the 1800 MHz band in UP East and pushing its price to over 70% higher than the floor price, to put Jio at a disadvantage with respect to higher payout.
According to a report by Economic Times, Airtel may consider entering into a spectrum sharing deal with Vodafone Idea for C-Band in the circles like Karnataka, Kerala, Madhya Pradesh and Rajasthan to make a contiguous block of 80 mHz. Whereas the same is not possible in circles like North East, Himachal Pradesh and Jammu & Kashmir since Vi doesnt hold 3.5 GHz band spectrum in these circles and sharing is possible only when both operators possess spectrum in the same band in a particular circle.
The exclusion zones are restricted to a few villages around the border and six small towns, which constitute a very small area (and population) as compared to the total area of spectrum allocation. The exclusion zones would still be covered with more than 70 units of spectrum in the 3.5 GHz band – out of a total 100 units won – in addition to a large quantum of spectrum available in other bands.

an Airtel spokesman said in a written response to ET's queries.
The report mentions that in the remaining 4 circles where sharing isn't possible, Airtel may consider requesting DoT to perform harmonisation of spectrum to make its holdings contiguous and clean, to be at par with that of Jio.