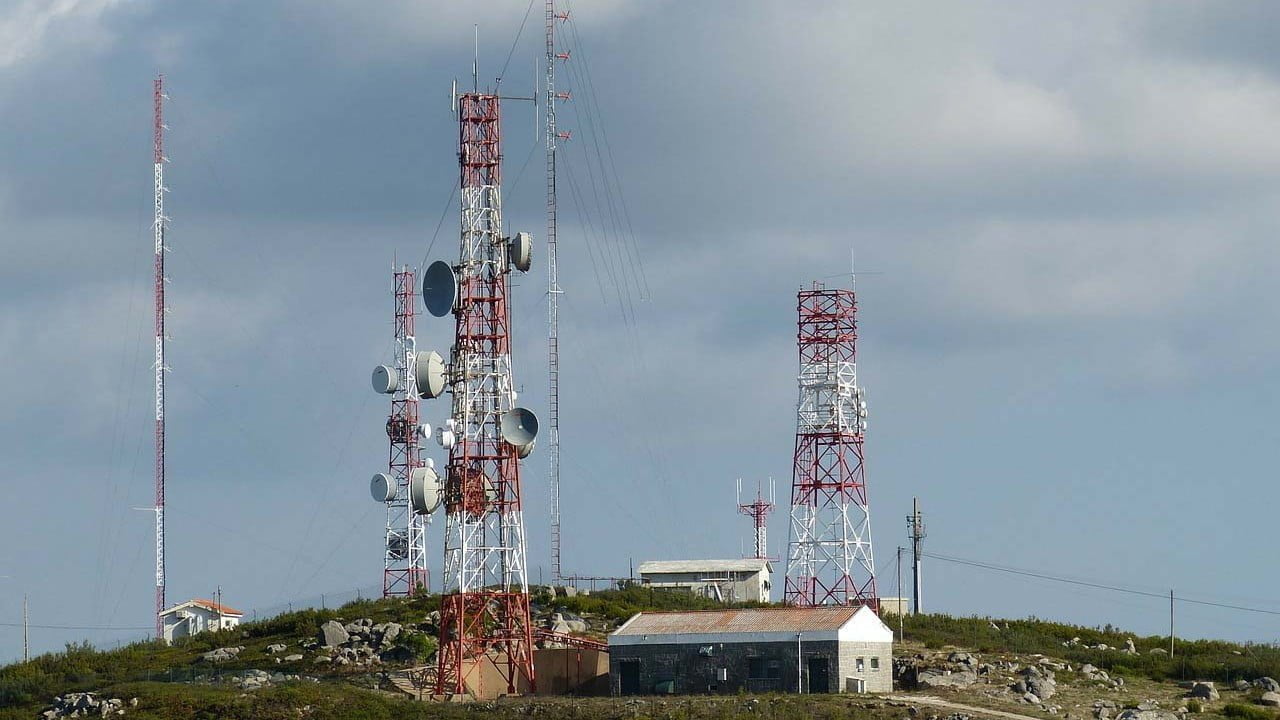 The Minister of State for Communications Sanjay Dhotre last week in Lok Sabha said that more than 1 lakh towers had been added since FY 2017-18 till FY 2019-20. Dhotre on the floor of the house laid down the number of towers added LSA-wise in past three financial years.
Stats provided by the Minister revealed that in FY 2017-18 a meagre 21607 telecom towers were added with Tamil Nadu and UP East seeing a decrease in telecom towers. In FY 2018-19, 72525 telecom towers were added with all LSAs seeing an increase in telecom towers followed 58,483 telecom towers being added in FY 2019-20.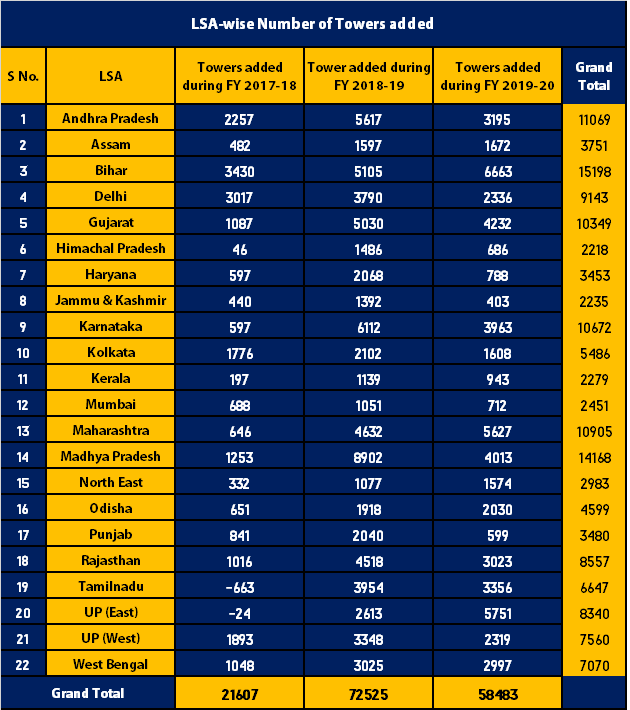 Dhotre further added that the Government and Department of Telecommunications (DoT) were regularly insisting on the TSPs to upgrade their telecom infrastructure especially the BTS and towers.
Out of 5,97,618 villages of the Country, 5,72,551 number of villages are already having mobile connectivity which is 95.8%.
Dhotre further said that TSPs often can't install additional BTSs on existing towers due to loading issues apart from opposition from local residents due to perceived fear of EMF radiation. TSPs also face road blocks such as non-availability of suitable structure at various places, inaccessible terrain and transportation difficulties of equipment at various locations, and unwarranted delays in commissioning new sites due to various procedural formalities from local administration/agencies account for the 4.2% uncovered villages.
| | | |
| --- | --- | --- |
| Number of BTS | 6,49,834 (March-14) | 22,30,192 (March-21) |
| Number of Tower | 4,15,724 (Dec-15) | 6,40,613 (March-21) |
Telecom company-wise and State/UT wise total number of villages where telecom towers were installed during the last three years and the current year

Legends
BAL : Bharti Airtel Limited BHL : Bharti Hexacom Limited BSNL : Bharat Sanchar Nigam Limited MTNL : Mahanagar Telephone Nigam Limited RJIL : Reliance Jio Infocomm Limited VIL : Vodafone Idea Limited